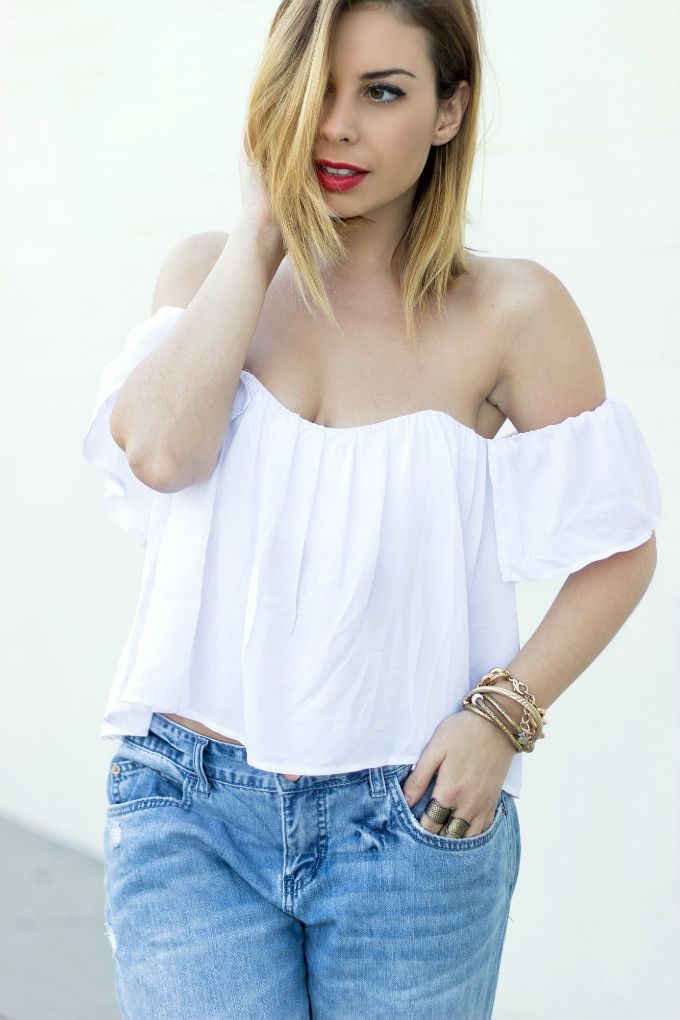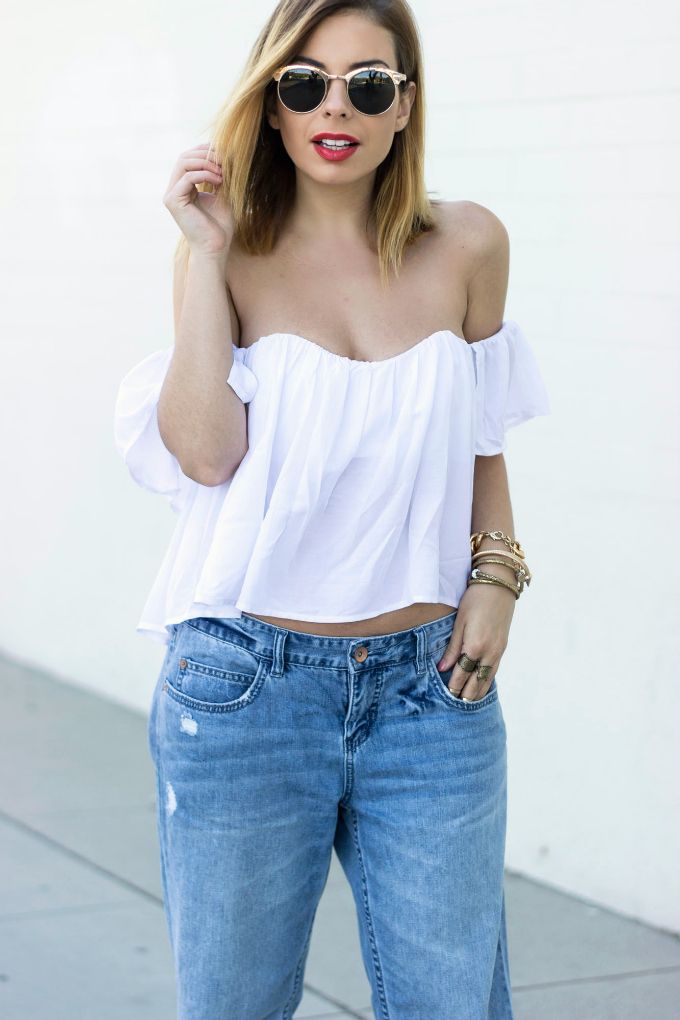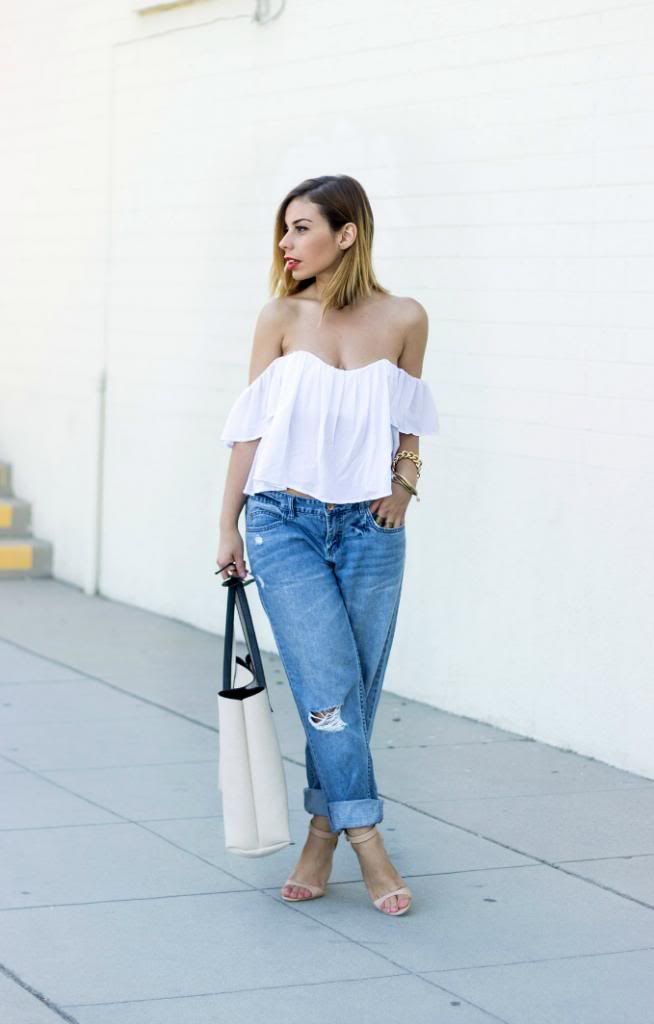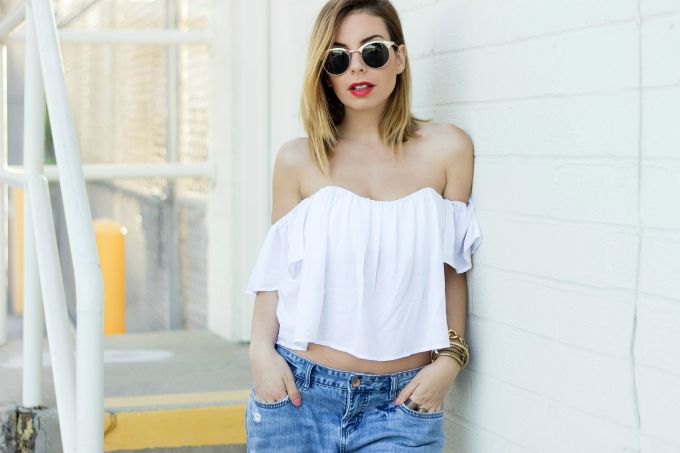 Off the shoulder tops hold a special place in my heart.
They take me back to my Middle School days...
My girl friends and I would wear a rainbow of matching versions...Monday through Friday.
We matched our off the shoulder tops to our skater Etnies, buckle belts and Jansport backpacks...
Those were the good ol' days.
I'm happy to see that it's back in style and you better believe that I have purchased a handful in just a couple of days.
I paired this feminine style (that totally extenuates the shoulders and collarbone) with an over-sized boyfriend pant from Billabong.
I'm a fan of mixing of feminine and masculine pieces.
xo
ejc
wearing: top and pant - c/o lulus, heels - zara, bag - c/o lulus, sunglasses - urban outfitters, bracelet - c/o liza schwartz