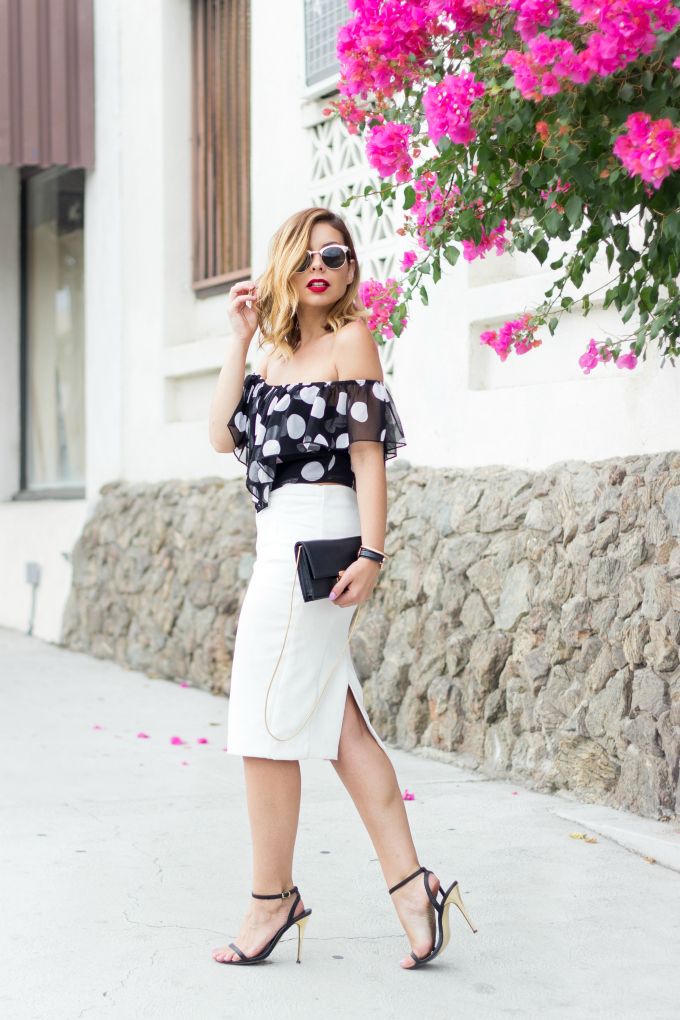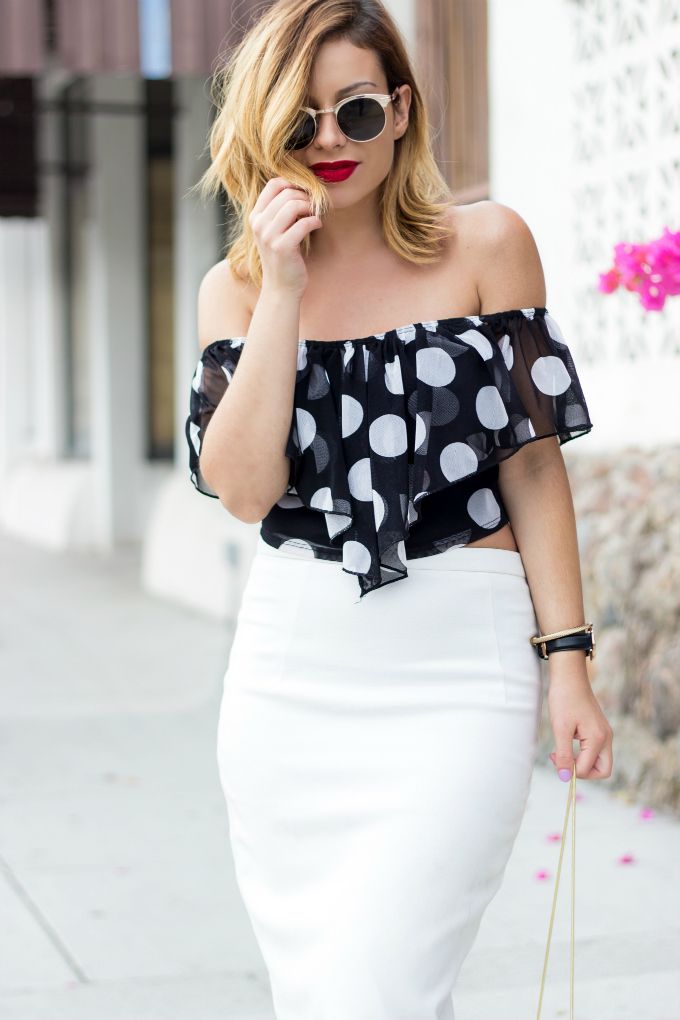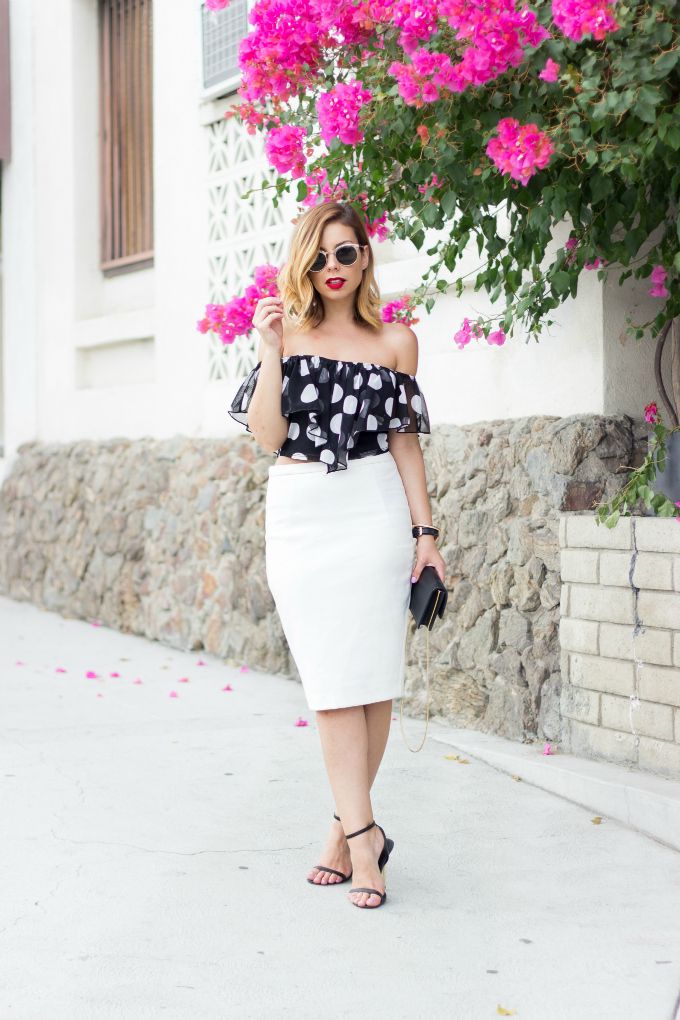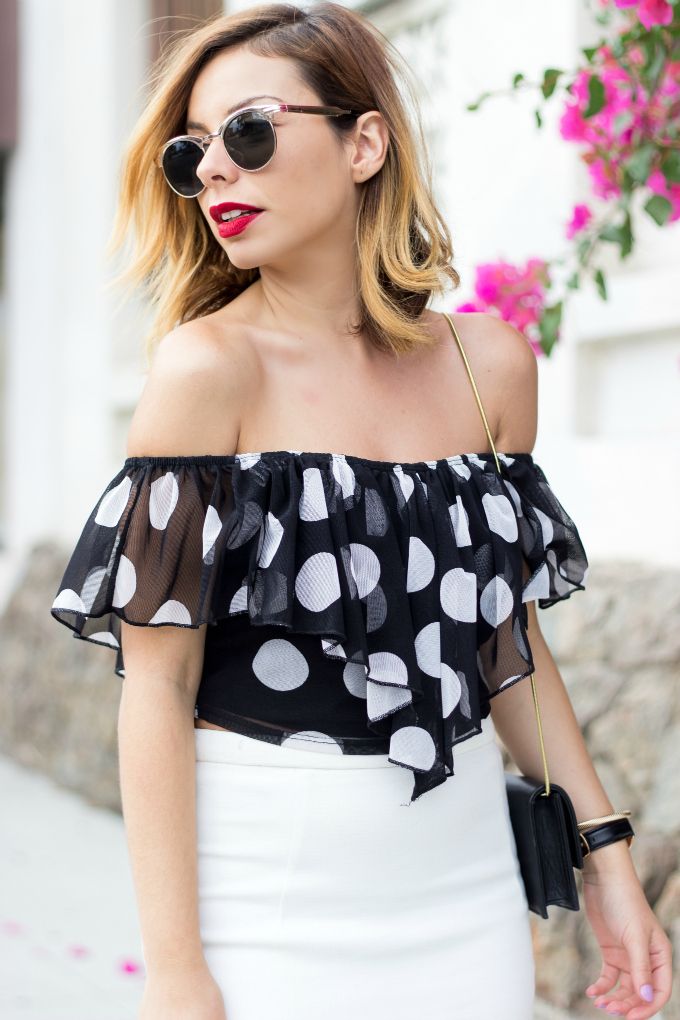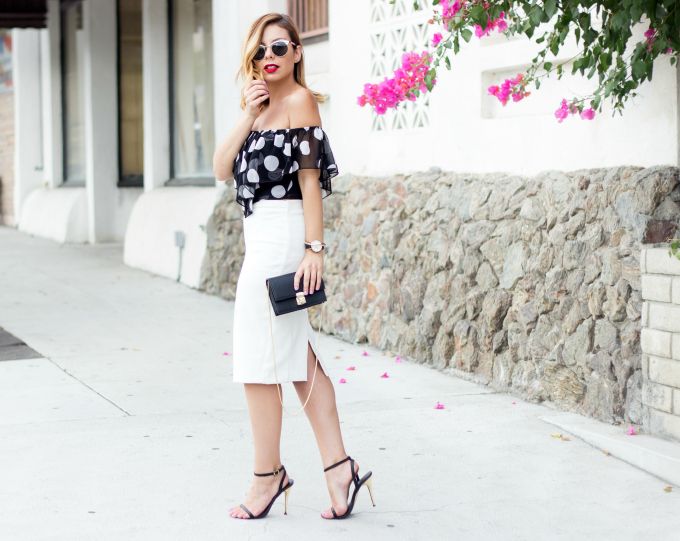 There are certain things when worn that make you feel a certain way.
For me, off the shoulder tops make me feel sexy.
I don't know quite what it is...showing off my bare shoulders and collarbone literally transform me.
Believe it or not, I've never been the sexy kind of gal..
Sure, I've been cute and spunky but never overly vavavoom.
With this look...I took it there.
The oversized polka dots and ruffle, the matte red lips, the undone lob.
It all just worked.
And sometimes you just need one of those nights and one of those outfits
to remind you there is a little sexy deep within.
xo
ejc