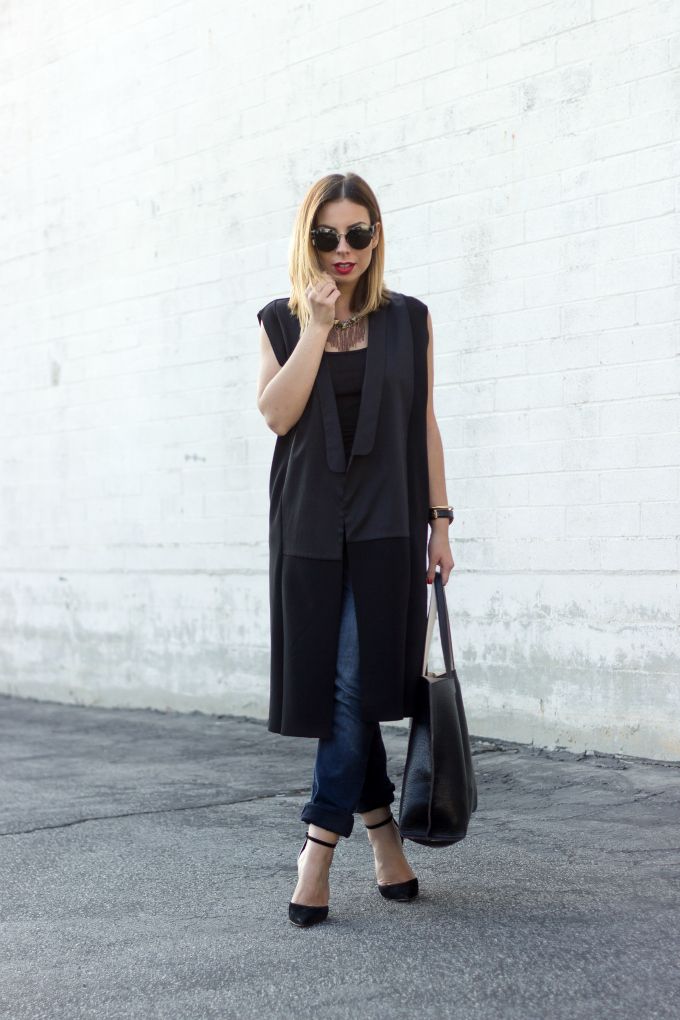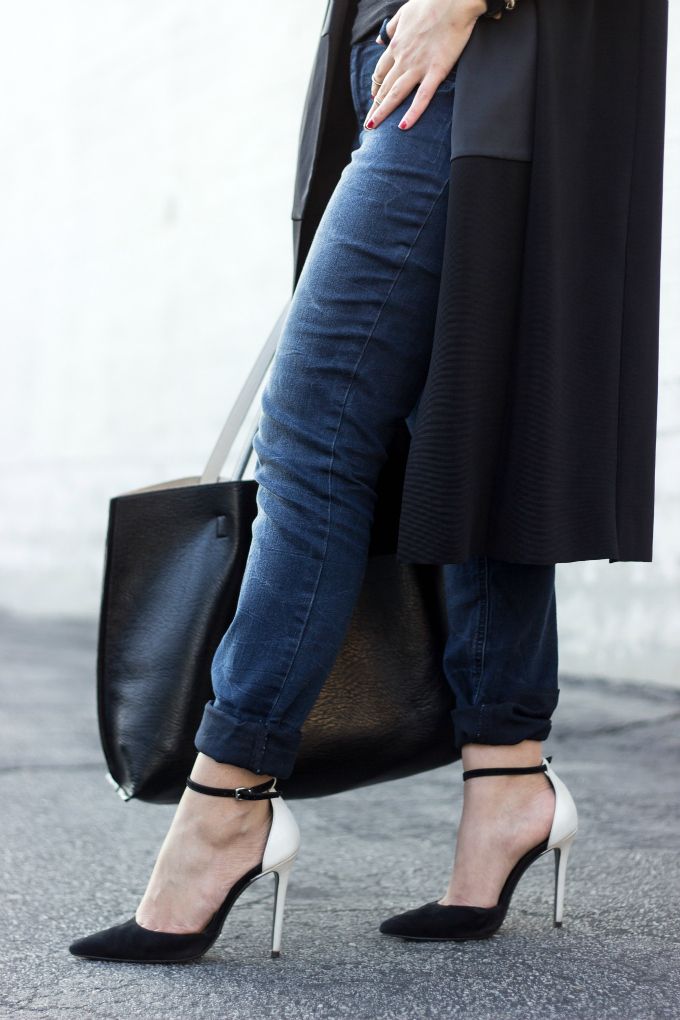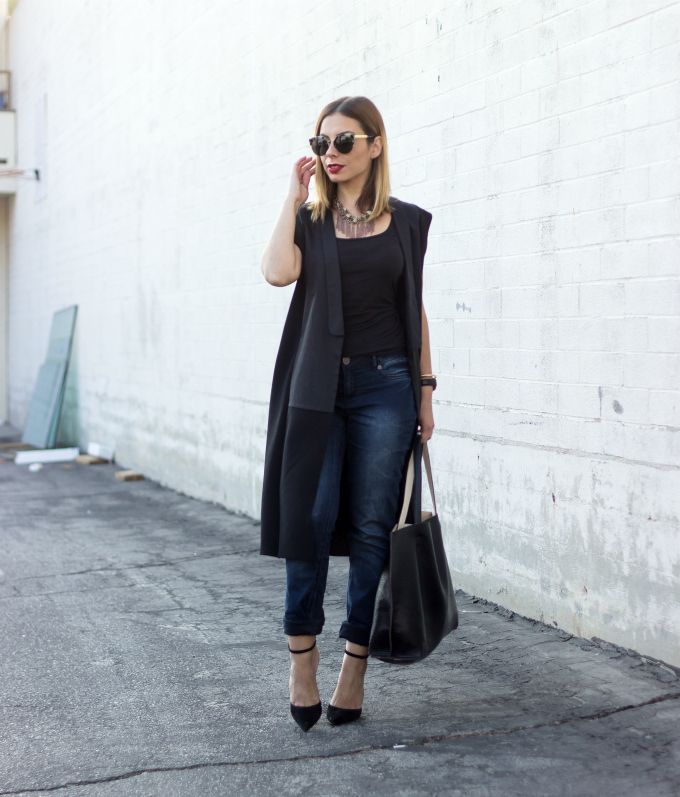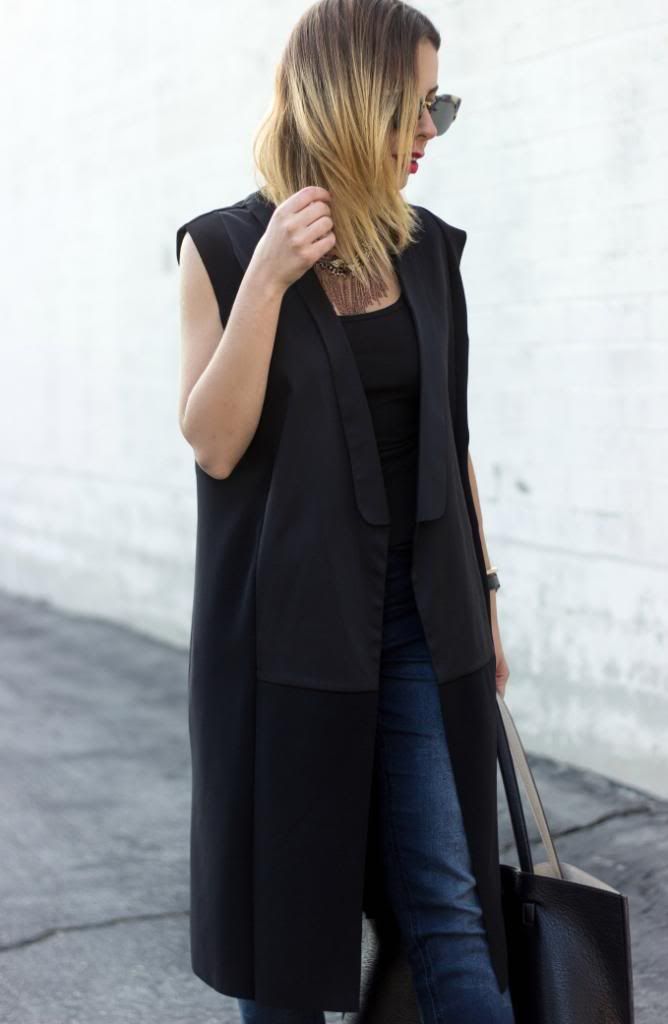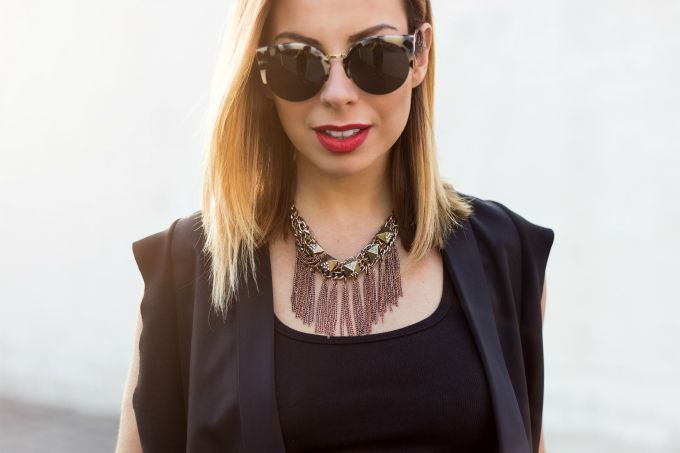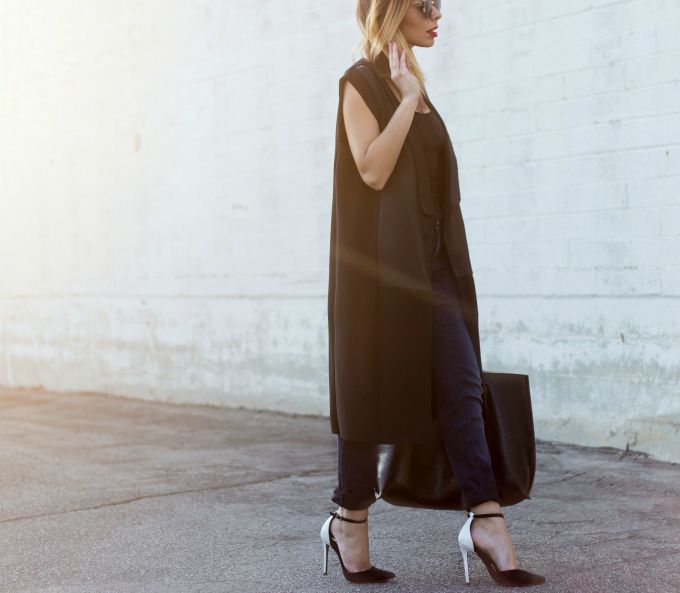 Fall is just around the corner.
I know, can you believe it?
And I am definitely having some Fall fashion fever.
It's always a challenge dressing for the season living in So-Cal...I mean let's face it it is always 75+ and sunny.
But transitional period has recently become one of my favorites...a combination of both summer and fall.
I recently tried out a new pair of jeggings and am mildly obsessed.
I broke them in a bit and decided to cuff the ends to give it a casual spin.
A trendy oversized vest and black and white pumps added a city chic vibe.
xo
ejc
Maurices sent me this product to try out all opinions stated are my own.