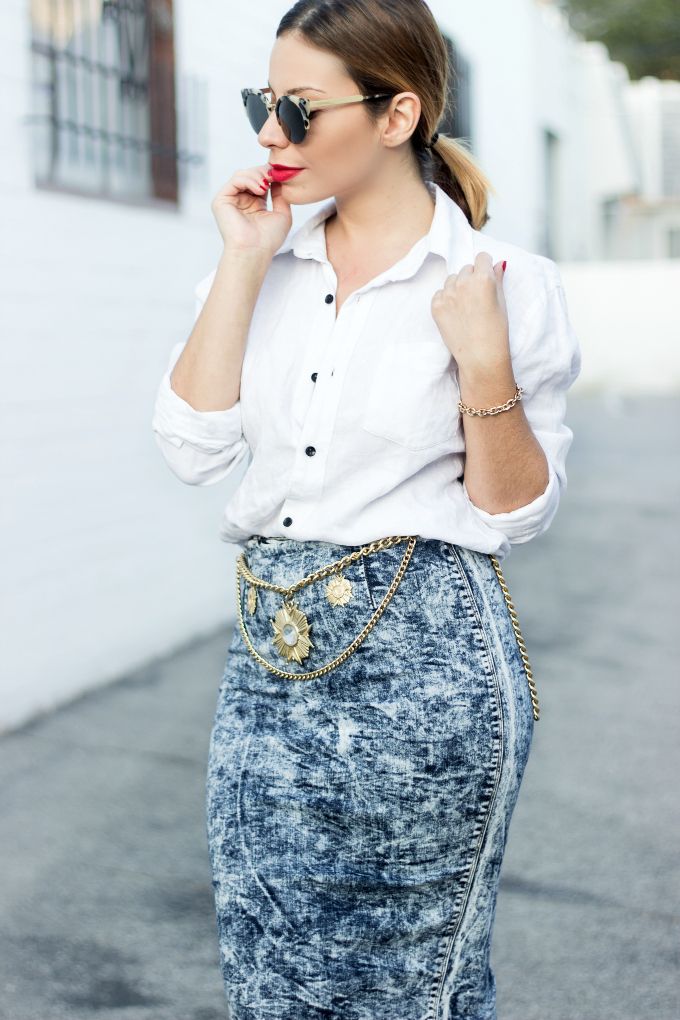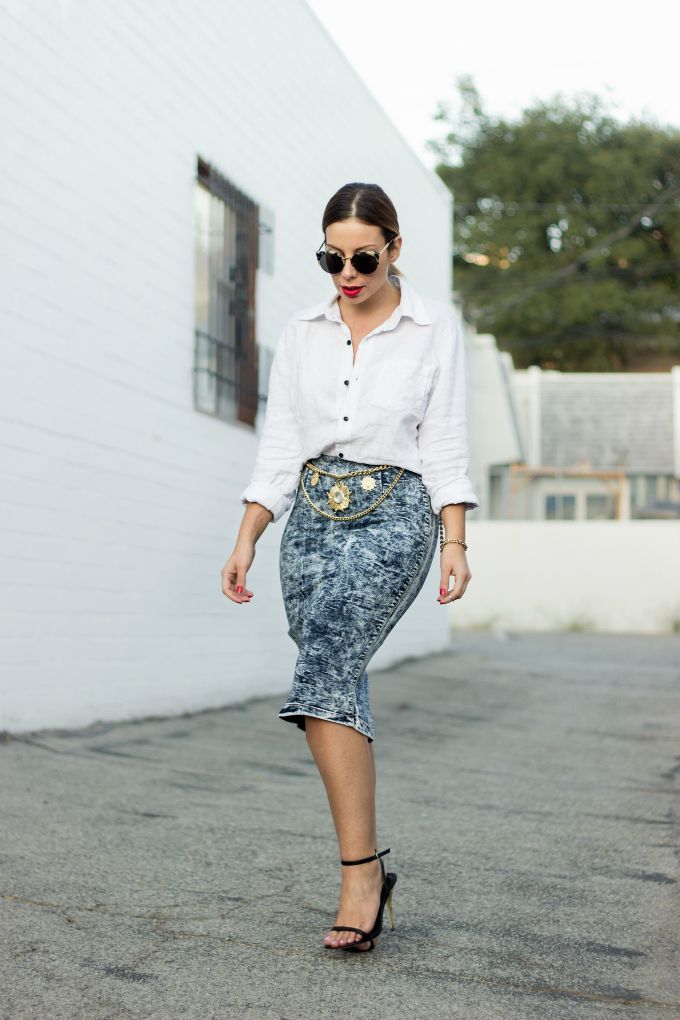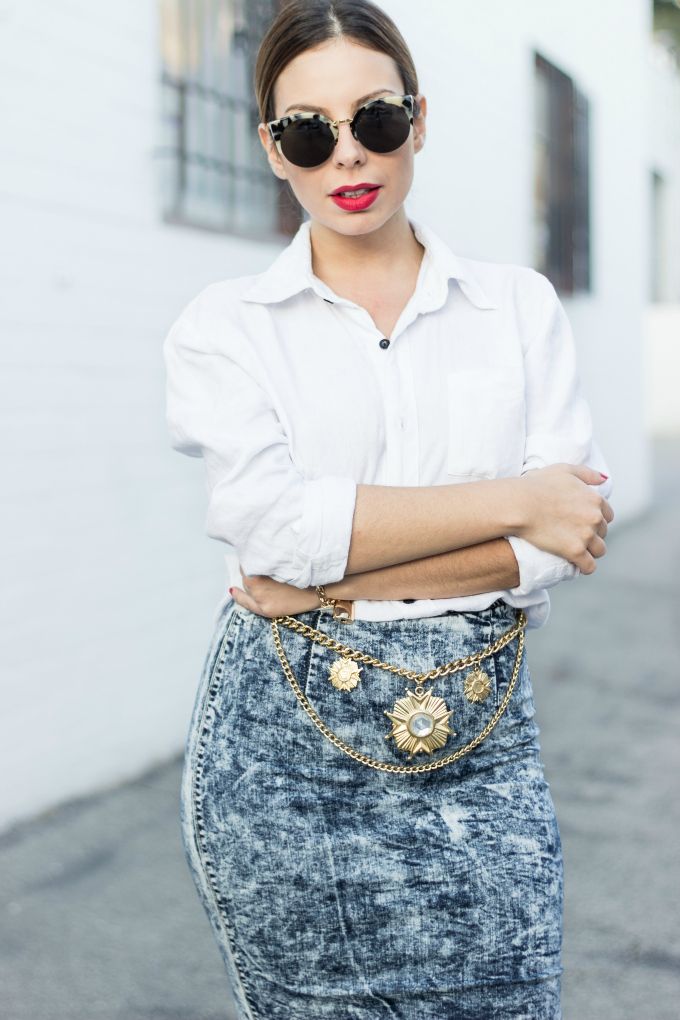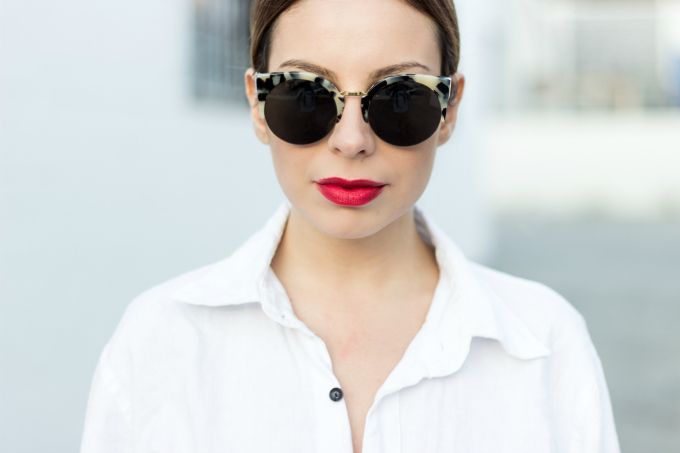 My aunt wore this vintage gold chain belt at a wedding a few weeks ago...
And I instantly fell in love.
Of course, I expressed my longing for it and poof!
It magically appeared on my bed one day.
I don't call her a fairy godmother for nothing.
Nothing works with a gold belt better than denim,
We have all seen this item in previous blog posts...but can you really blame me?
I wish I could clone it in every shade imaginable!
A linen Stylemint shirt and Shoemint staple sandals had me feeling like a boss.
xo
ejc