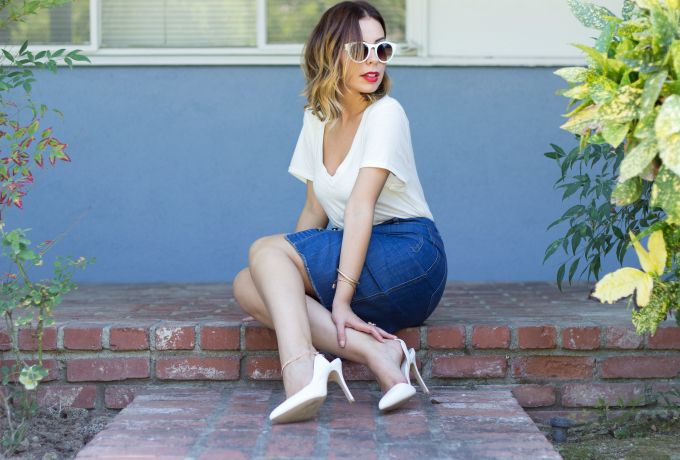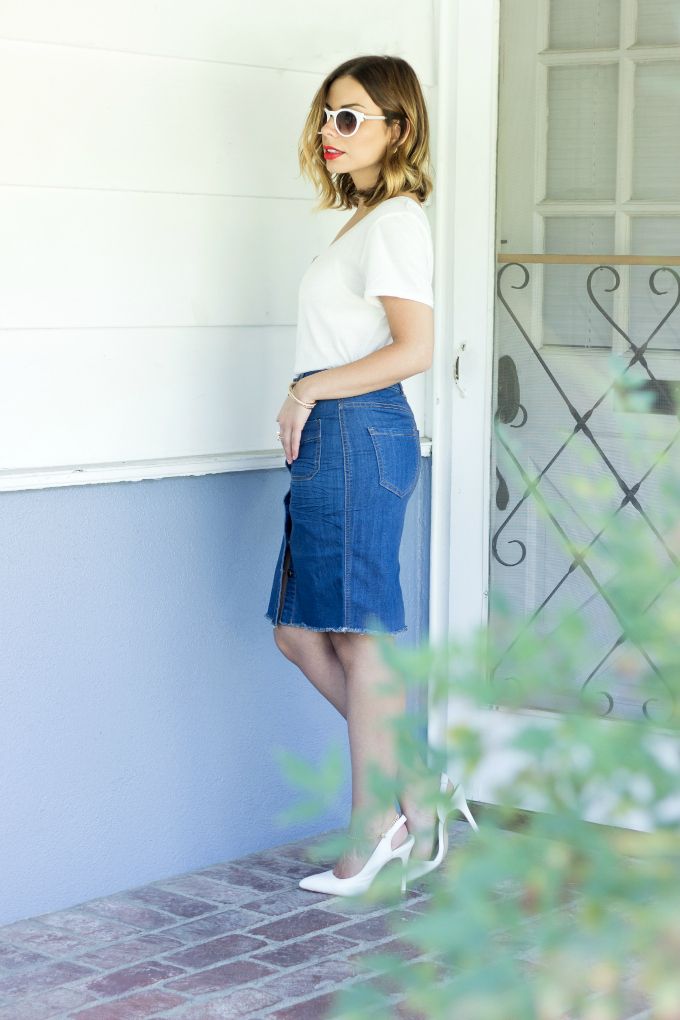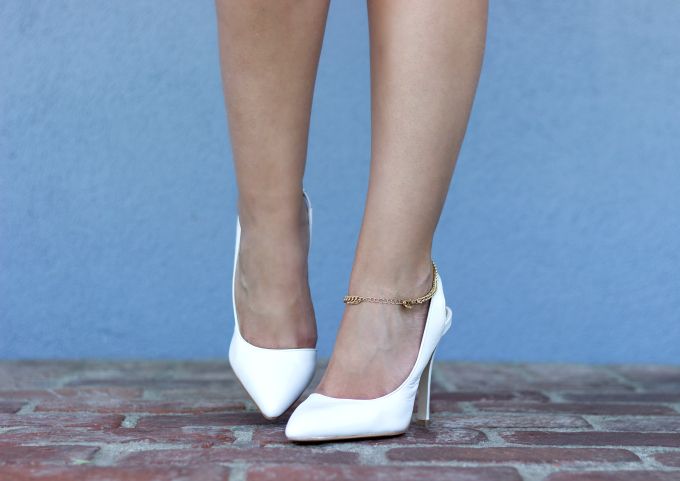 I like to think of basics as fundamentals.
A white tee is a MUST in your closet.
And not just one!
You have to invest in a couple of different cuts from oversized, to v-neck to cropped.
I purchased about three white tees this weekend because ironically...I had none!
You can find great affordable choices at Forever21 and Urban Outfitters
Just remember to replenish them frequently, they can get raggedy fast.
Emin and I spent our Labor Day weekend at home...
Shooting, planning, shopping and playing.
This denim and white All-Americana look was shot on the porch before heading out for some errands.
I love the effortless look of denim and white.
My white Shoemint Teo's and Zara sunnies were the perfect details for the "last day of summer".
Hope everyone had an amazing three day holiday!
xo
ejc
wearing: skirt - forever21, t-shirt - urbanoutfitters, heels - teo c/o shoemint, sunglasses - zara