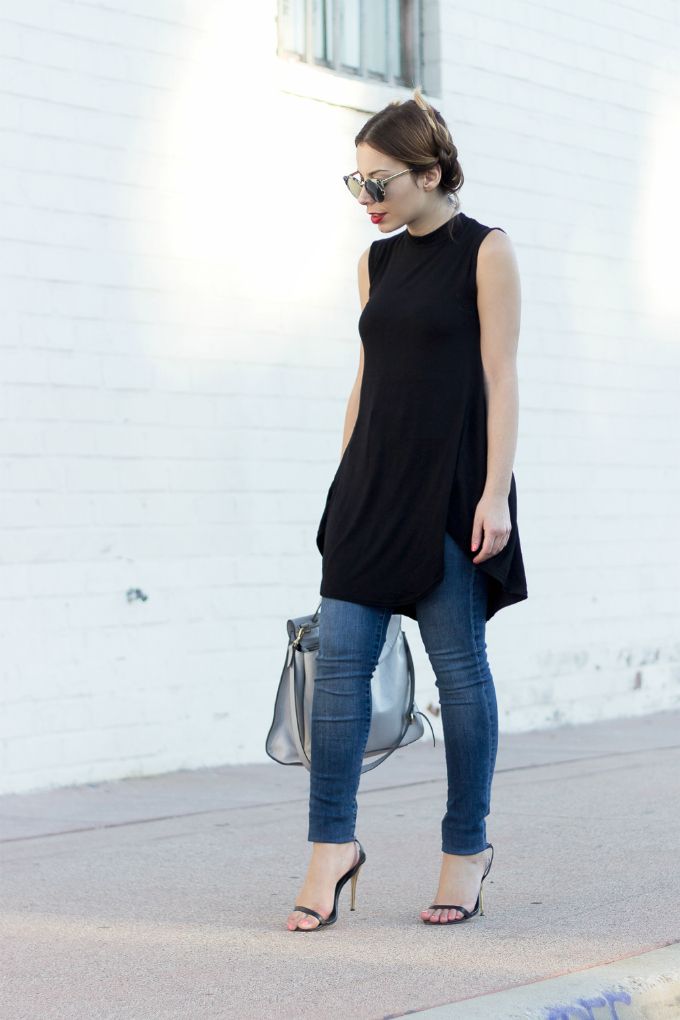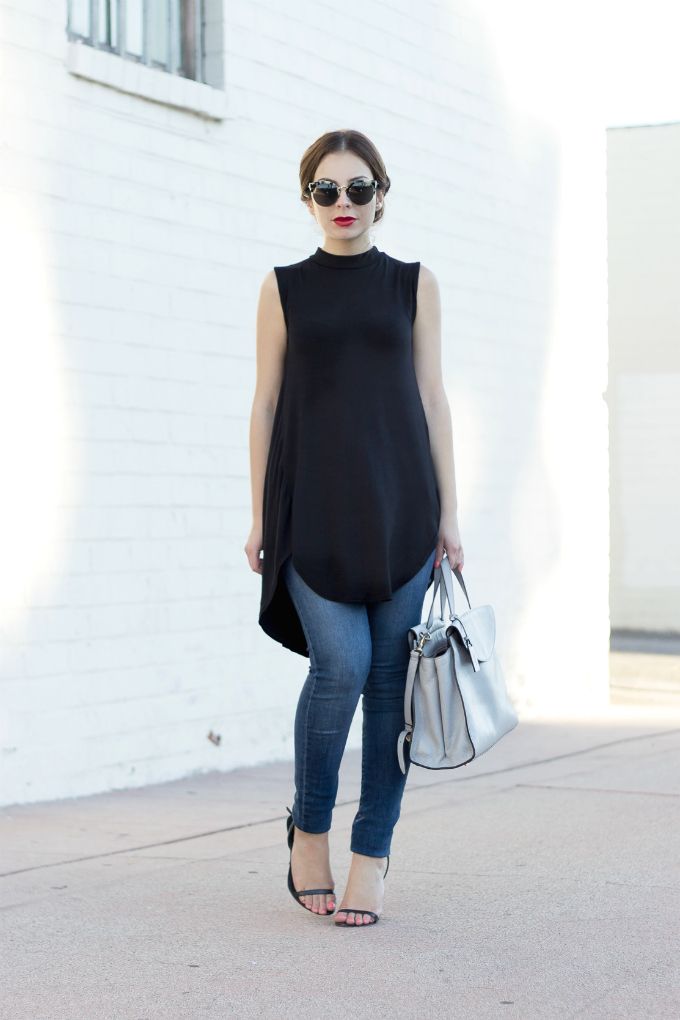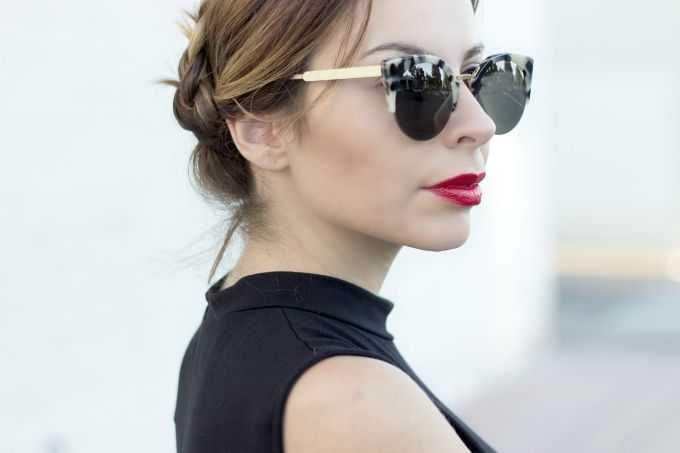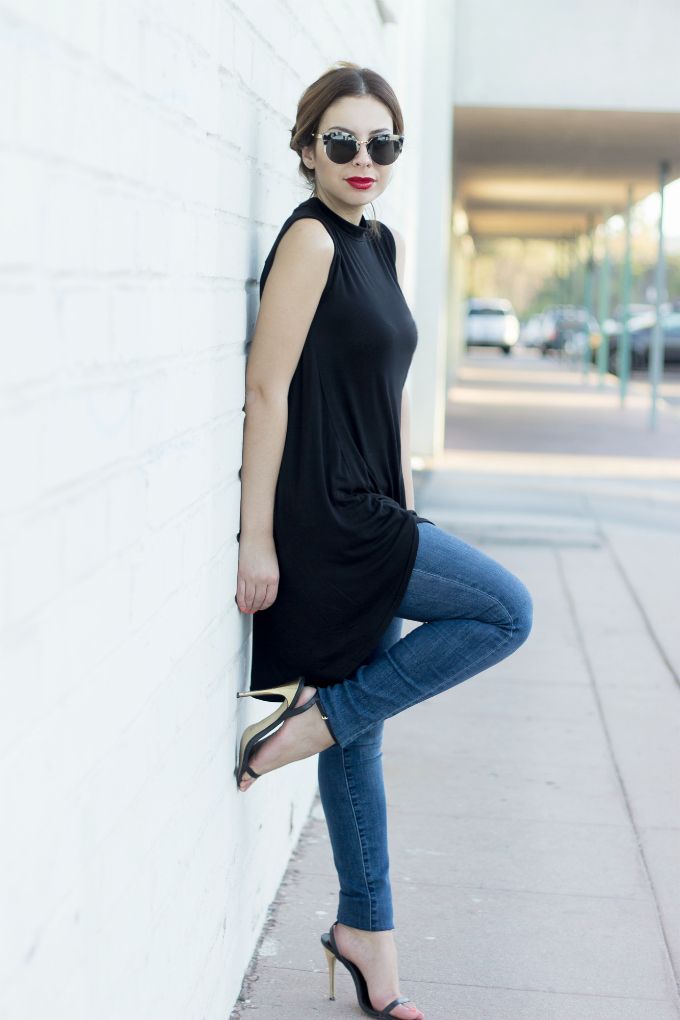 I've been infatuated with this dress over pants trend for far too long.
After pinning more than a handful of these outfits I thought that it was time I push myself
to actually try it out!
It's very forward and I am anything but fearless when it comes to fashion.
But...it was still hard for me to do because it can come off looking awkward.
After trying on a few different styles and colors this is what I came up with.
1. Always go for a loose style, something along the lines of a tunic or shift dress.
2. The dress needs to be something light-weight - cottons, jerseys and chiffons are the perfect fabrics.
3. Avoid color and print, you want the focus to be the unexpected pairing of the two items.
4. Keep it simple everywhere else.
Paired it with super fitted Zara jeans and a milk-maid braid for a cutesy spin.

What do ya'll think?
xo
ejc