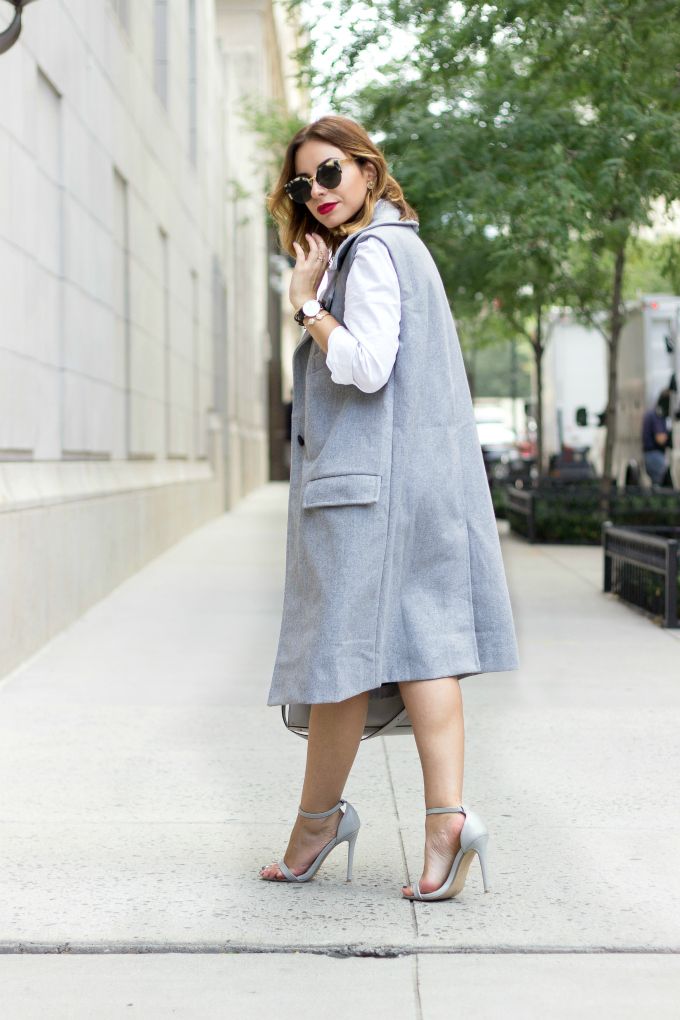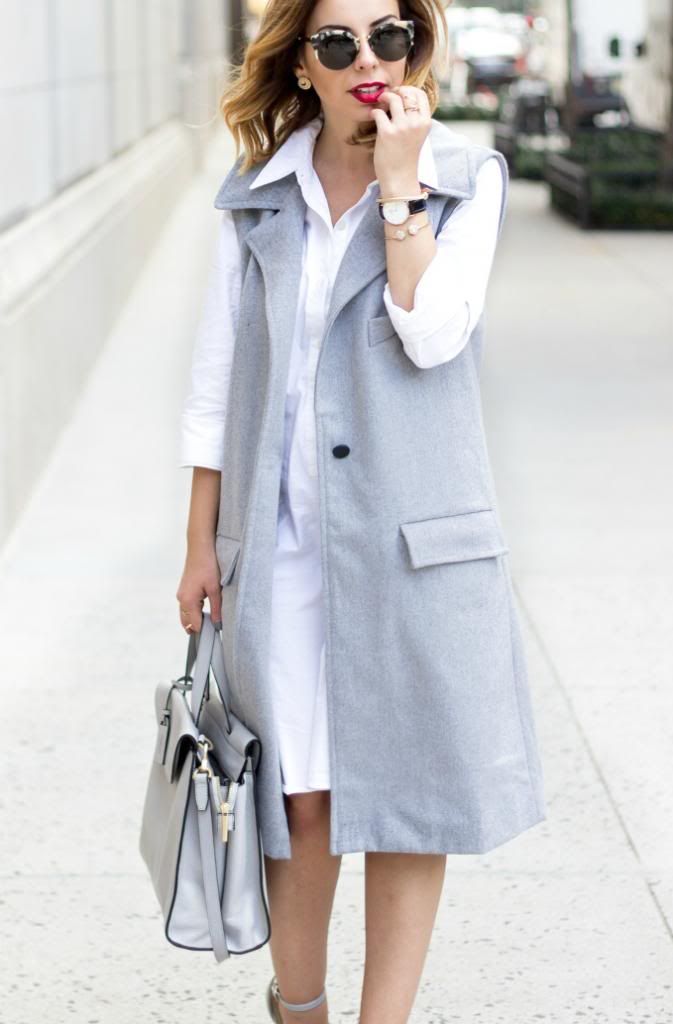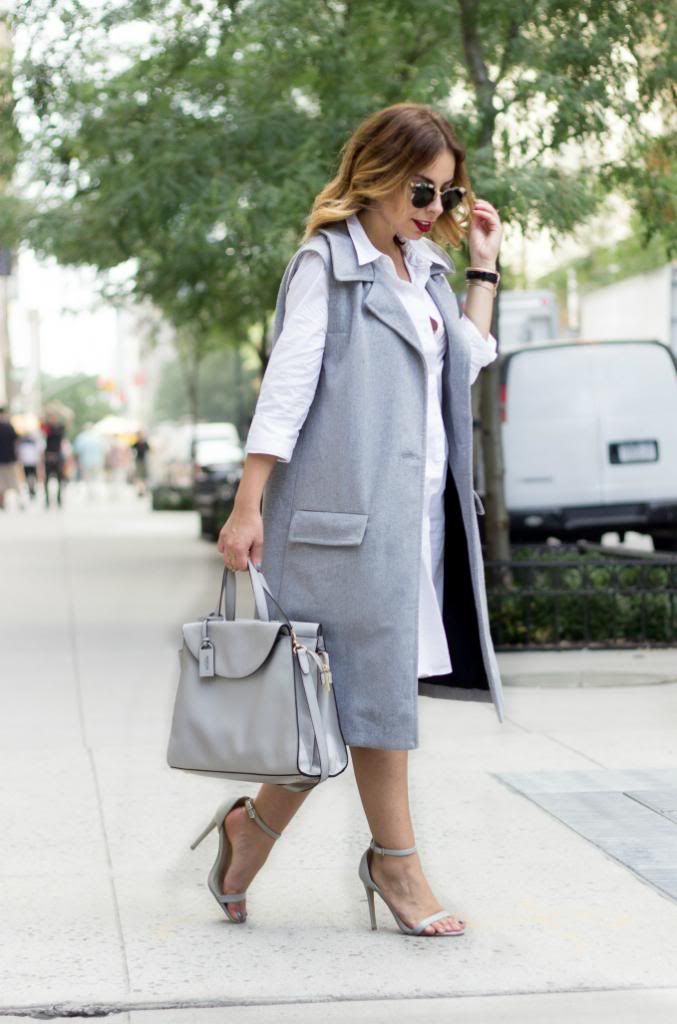 I am finally back from my New York Fashion Week adventure and
So thrilled to share all my looks!
It was a whirlwind six days filled with backstage access thanks to Redken,
tickets to some amazing shows and of course fabulous rooftop parties.
I landed at 6am on Friday and went straight from the airport to the Lincoln Center.
Walking up those steps was a surreal moment for me...
Of course I was jet lagged and not in the most put together state.
But I didn't care, I took in every sound, every outfit and every moment.
My first look featured a stunning grey wool overcoat by Los Angeles based brand JOA,
It was an effortless layered Fall look that made me crave crisp weather and colorful leaves.
xo
ejc