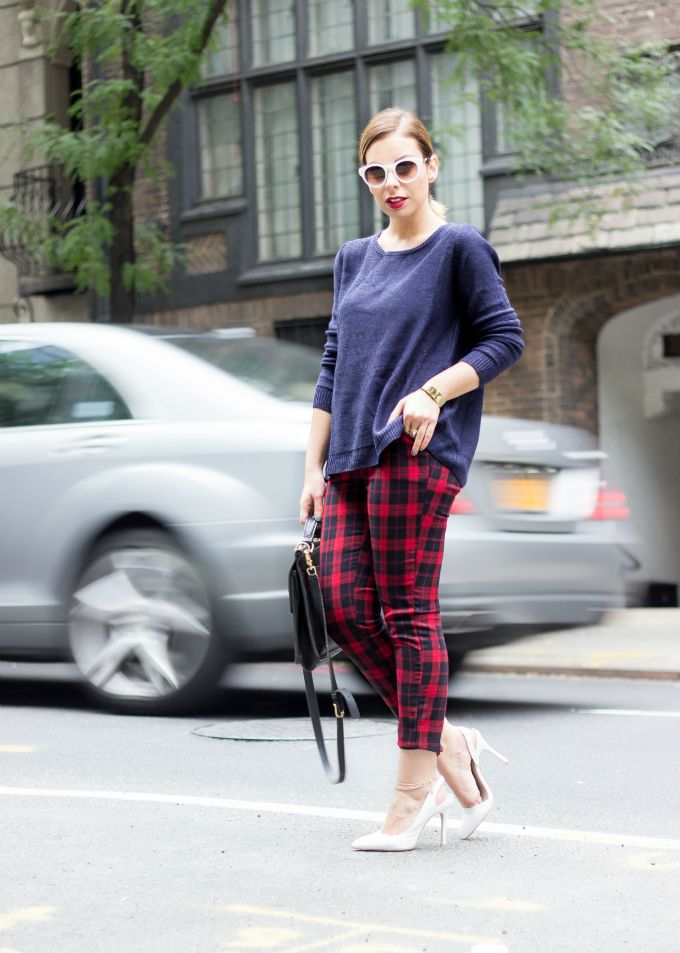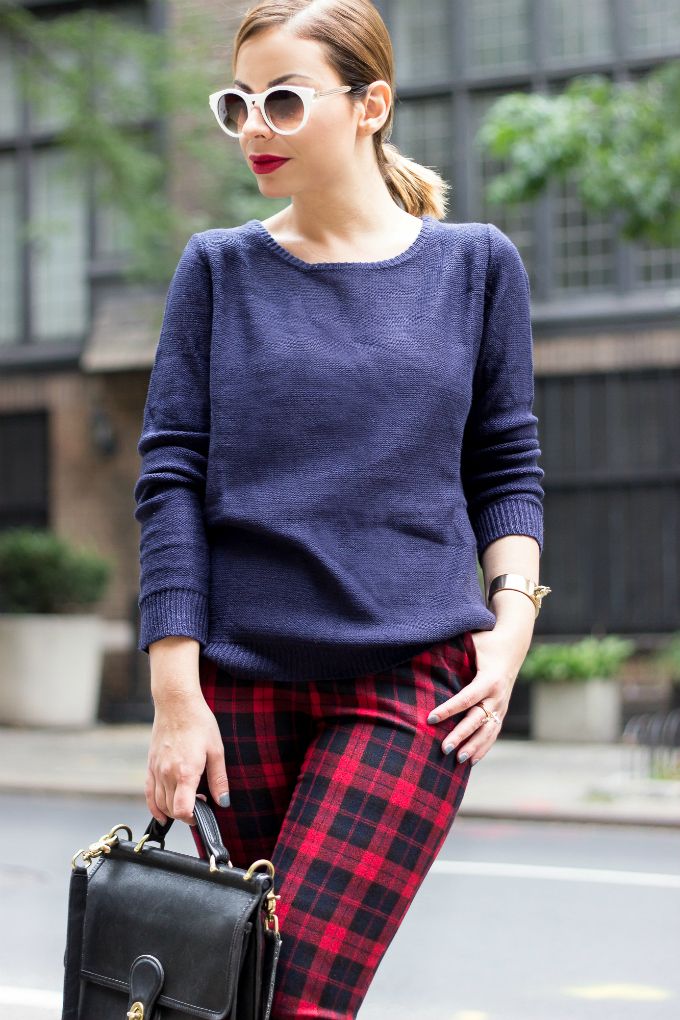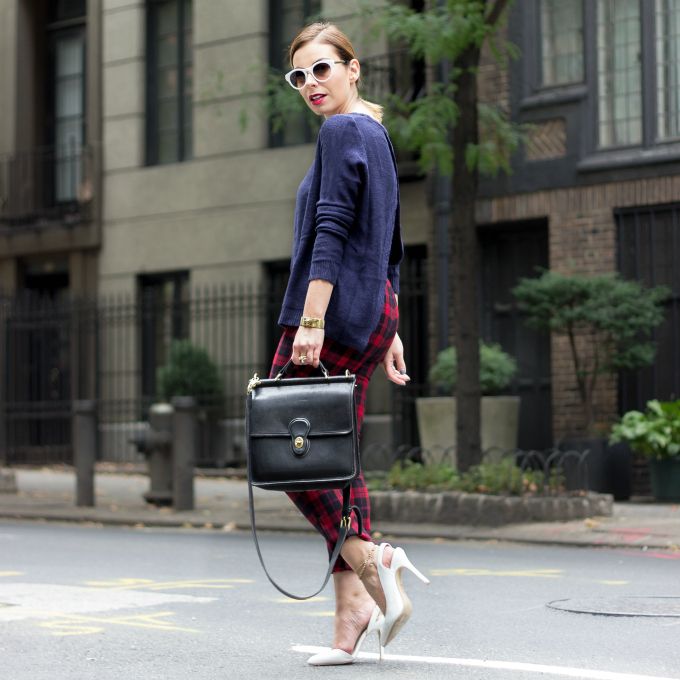 Diggin' the plaid much?
'Cause I am!
On the 5th day of NYFW...I received a lovely package from the girls at
Tobi
.
Sent straight to my room with a hand written note...
If you know me you know how much I appreciate a good card!
I could not wait to put this sweater and plaid pant on that I literally...
Did not even iron it.
Major fashion oops on my part!
I channeled a retro vibe by adding some white accessories.
My days in New York have become on big Big Apple blur...
xo
ejc