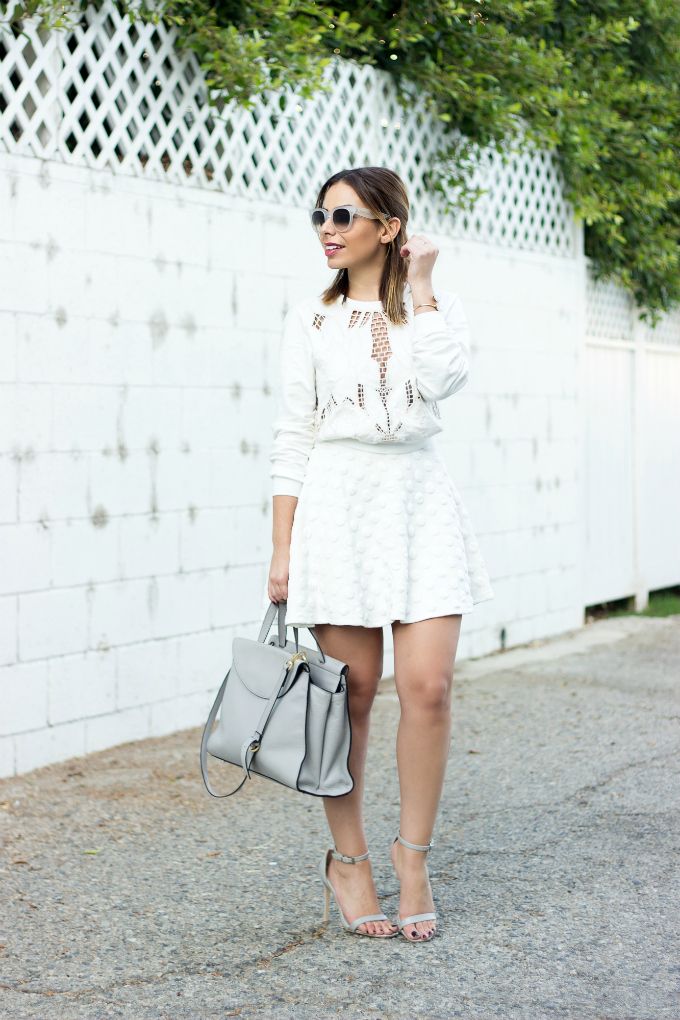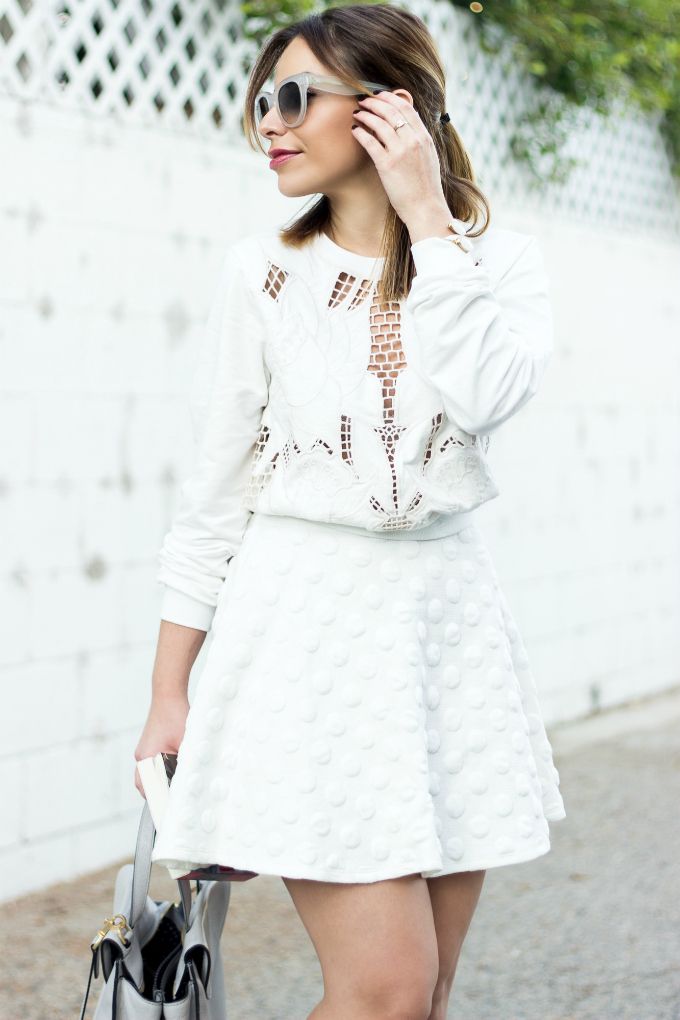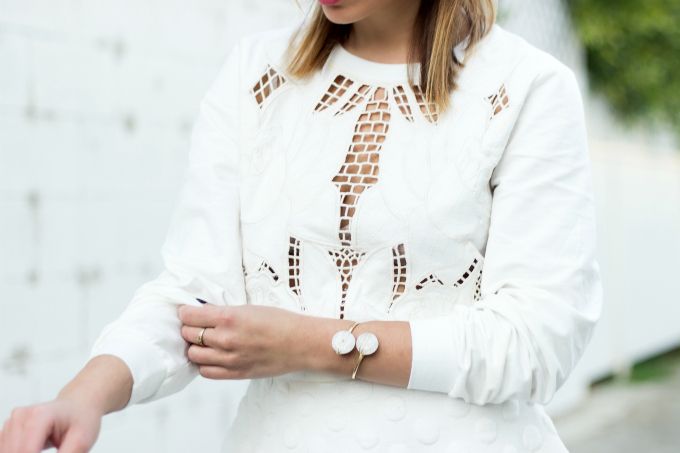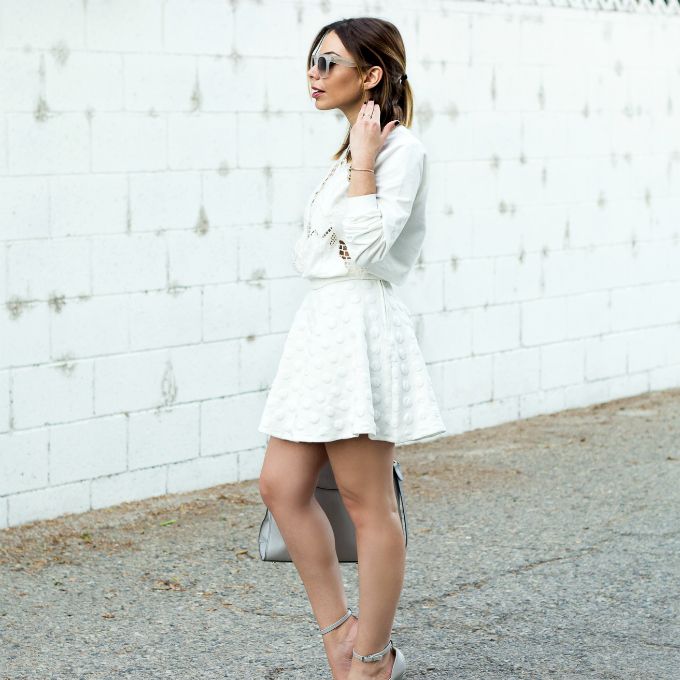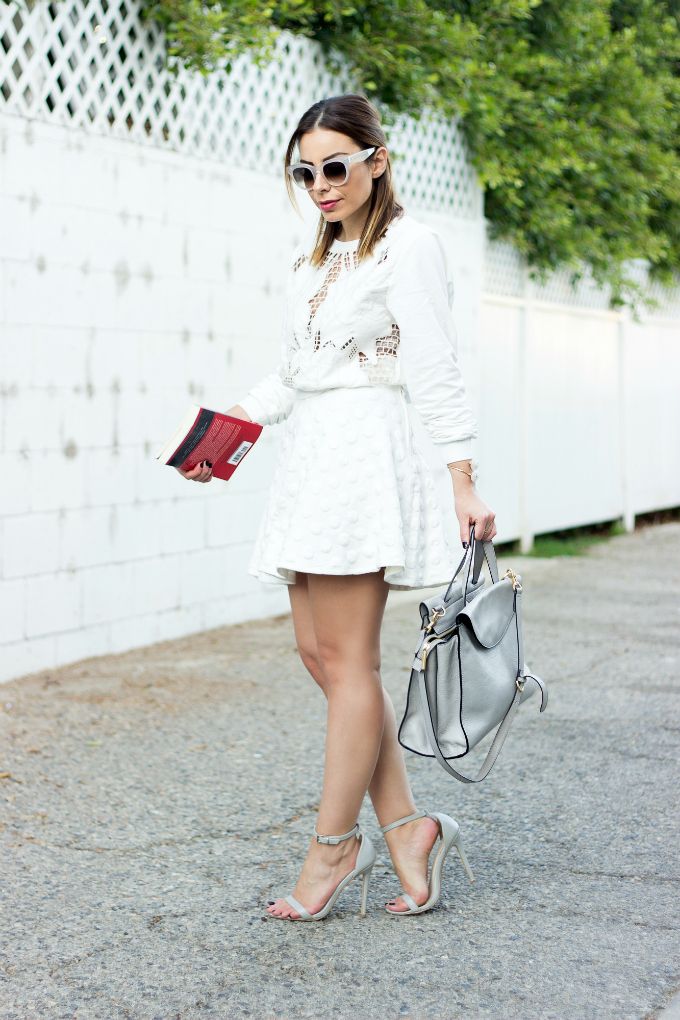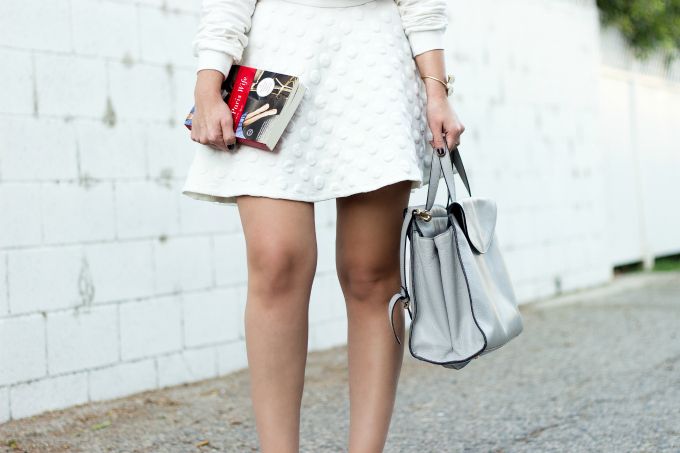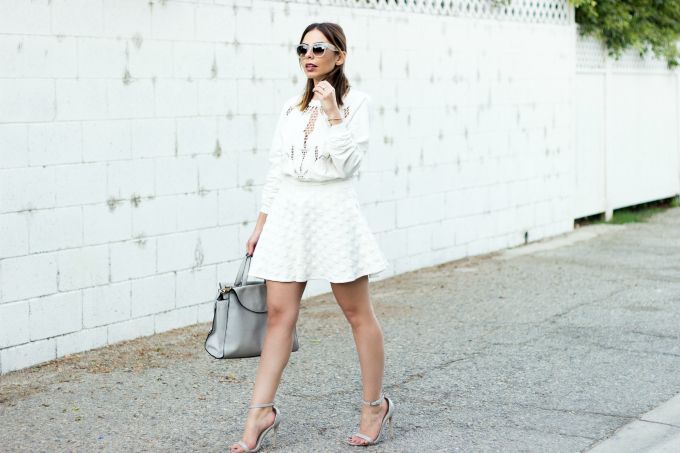 There's something about winter white that makes me feel so warm and fuzzy inside.
It reminds me of the beautiful snow setting softly on a cold December day.
True story, I have only seen snow a total of 3 times in my entire life!
But...if it were up to me I would move to the East or up North perhaps...just so I could experience a true winter holiday.
I channeled some of that winter white feeling with my look yesterday.
This is the California adaptation...
And an embroidered white sweater from
Tobi
.
You can never, ever go wrong with a white on white outfit.
I love the subtle play on textures/prints with the polka dot of the skirt and the flower appliqué of the
top
.
Details are everything.
xo
ejc