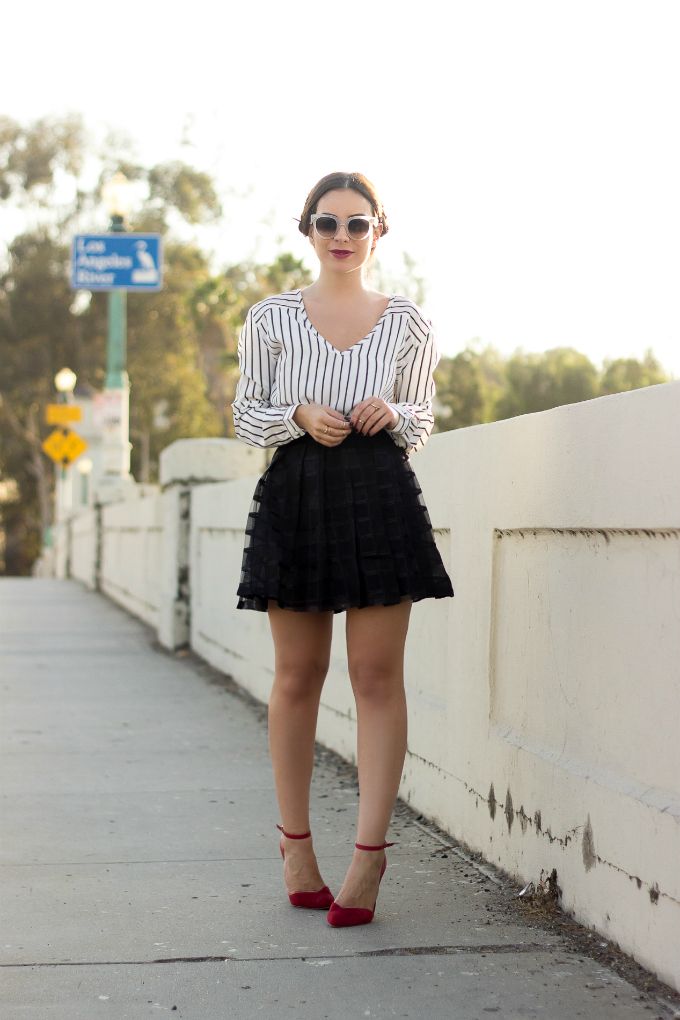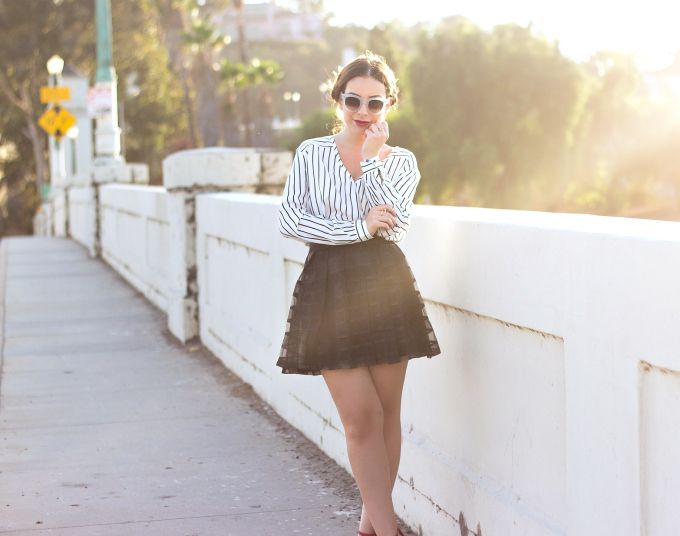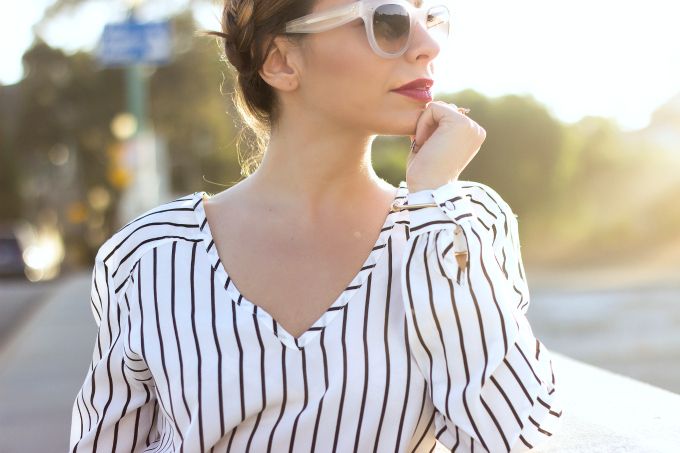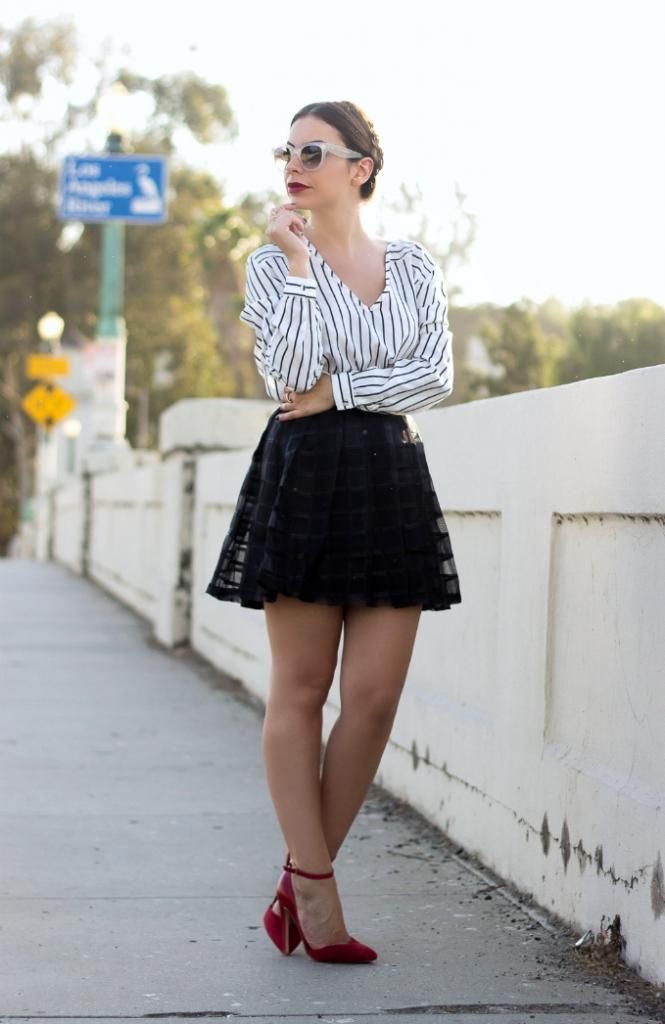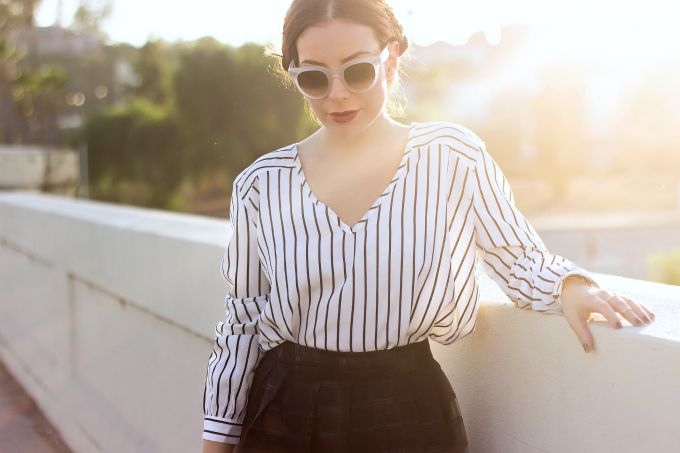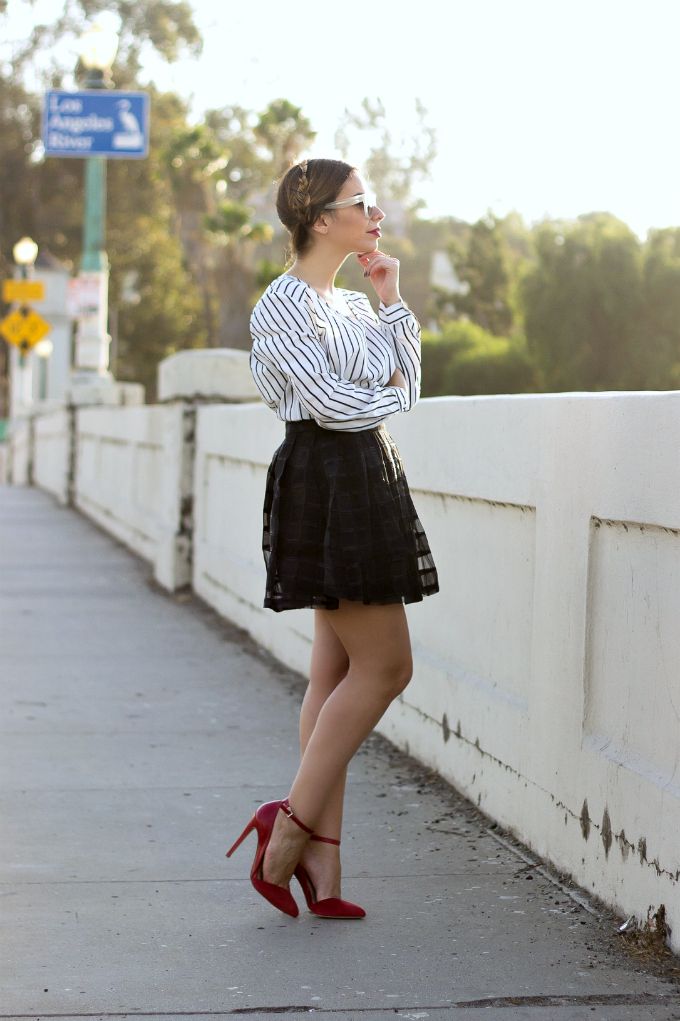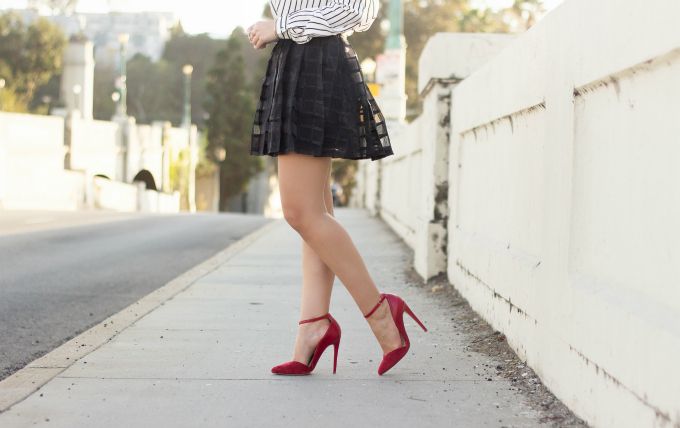 Bridges are beautiful.
Cement arches that link one side to the other.
During my study abroad trip in Italy I spent many mornings, afternoons and late nights on the
bridges across the Arno River...
Journaling, people watching, basking in that Tuscan sun.
There's something about a bridge that makes me feel serene.
Like anything is possible.
There aren't many of them in LA and although I love my city the few we have do not come close to those in Florence.
But, I decided to have a Sunday adventure and Emin and I challenged ourselves to shoot here.
The sun was setting perfectly across the LA hills.
I put my hair in milkmaid braids after a long day of flea markets and chocolate cake.
Sunday evening ensemble.
Simple, pretty and ultra girly.
Red ShoeMint pumps added a much needed pop of color.
xo
ejc