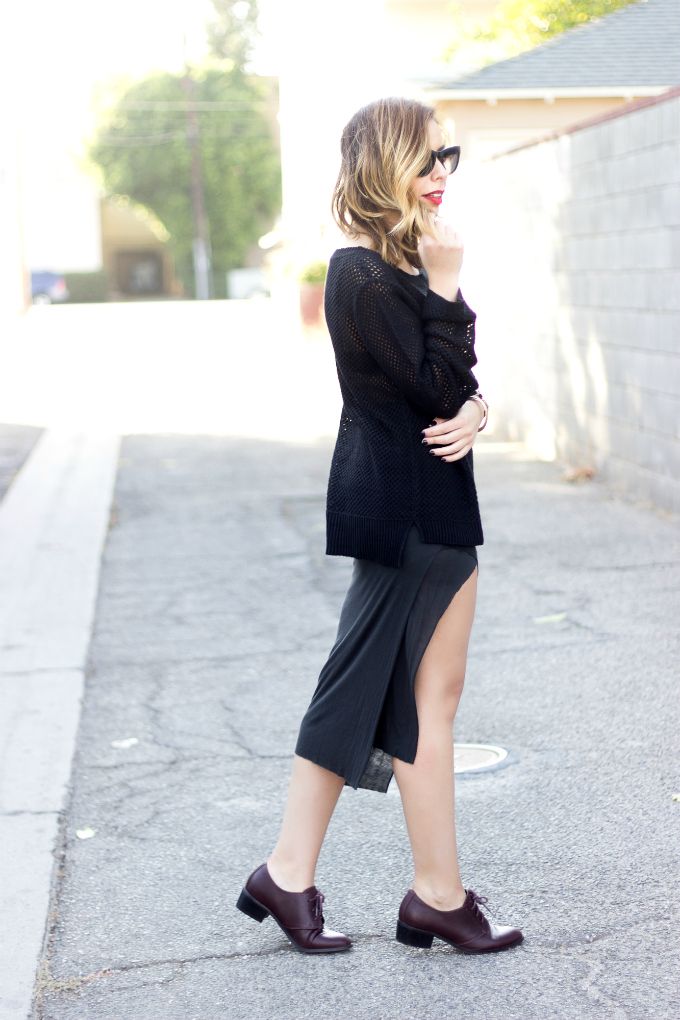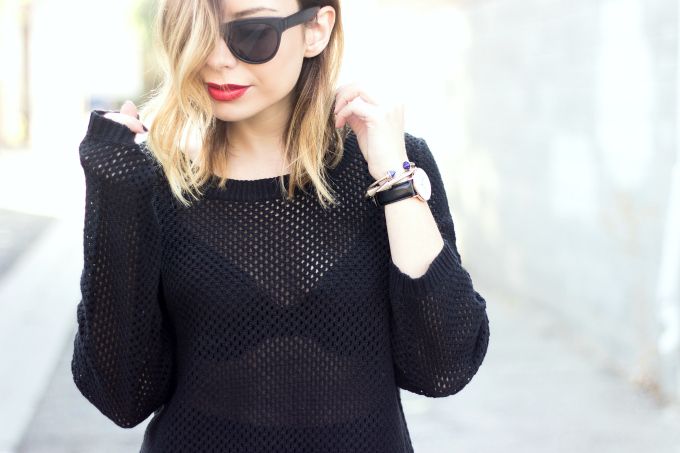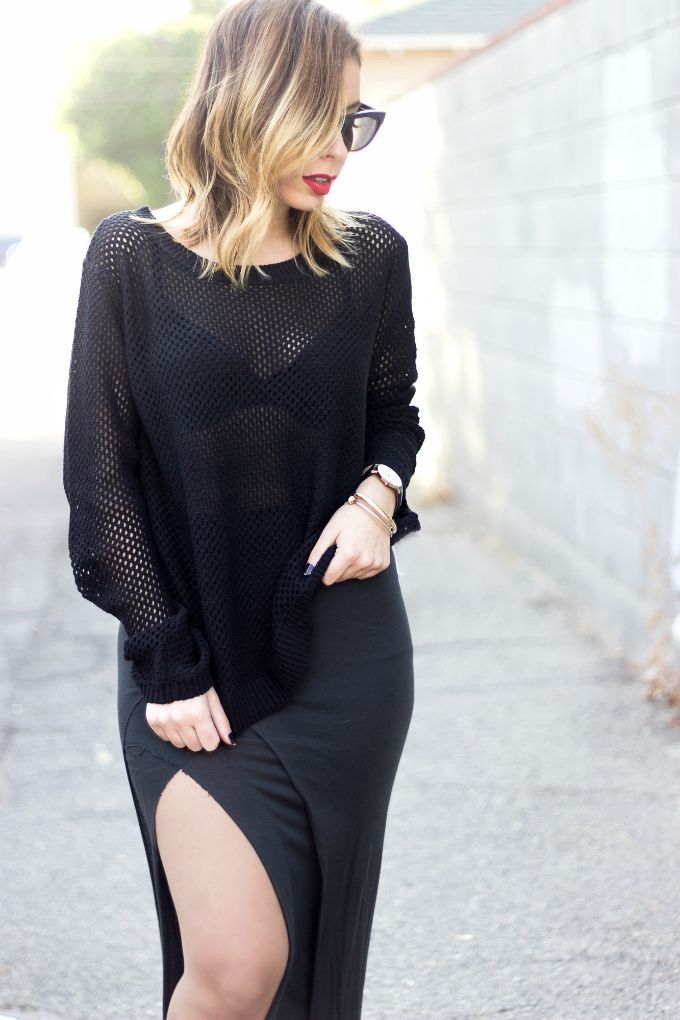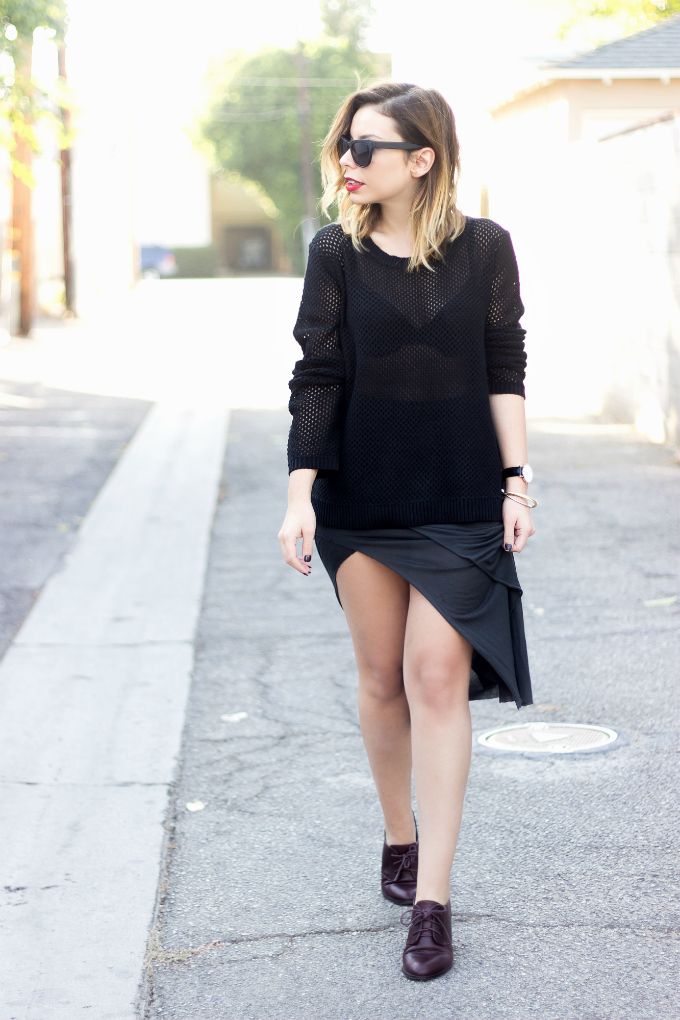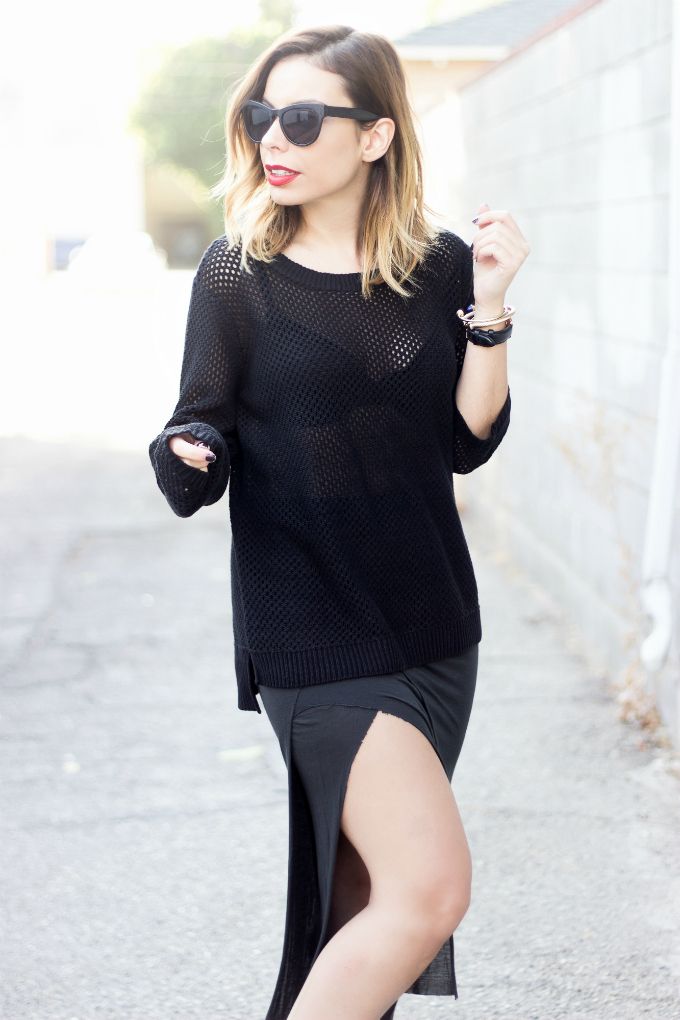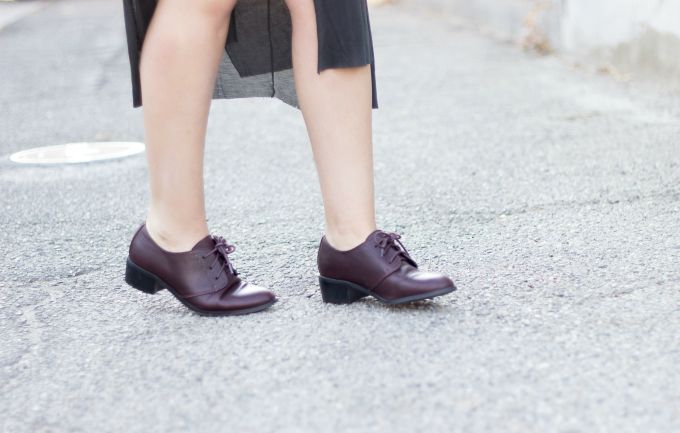 There's always a back and forth with fashion.
A few seasons color-blocking is the thing then...poof!
Color blocking is gone and in comes monochrome.
Styles always change and for Fall 14 I must say that I have noticed one particular style
holding reign.
Slouchy.
Comfortable.
Lived-in.
Think over-sized sweaters, layers on top of layers a la The Olsen twins.
Now, I am a girl devoted to her heels and full skirts...
But it's nice to try out different looks and ultimately we are multi-faceted beings!
Here, I'm wearing a mesh oversized sweater from Vans Fall 14 collection, my Helmut Lang skirt and oxblood oxfords from Shoemint.
Can I say how much I adore these comfy, boyish flats?
I think my heels are feeling a bit neglected.
xo
ejc
wearing: sweater - c/o vans, skirt - helmut lang, shoes - c/o shoemint, sunglasses - raen optics, watch - c/o daniel wellington