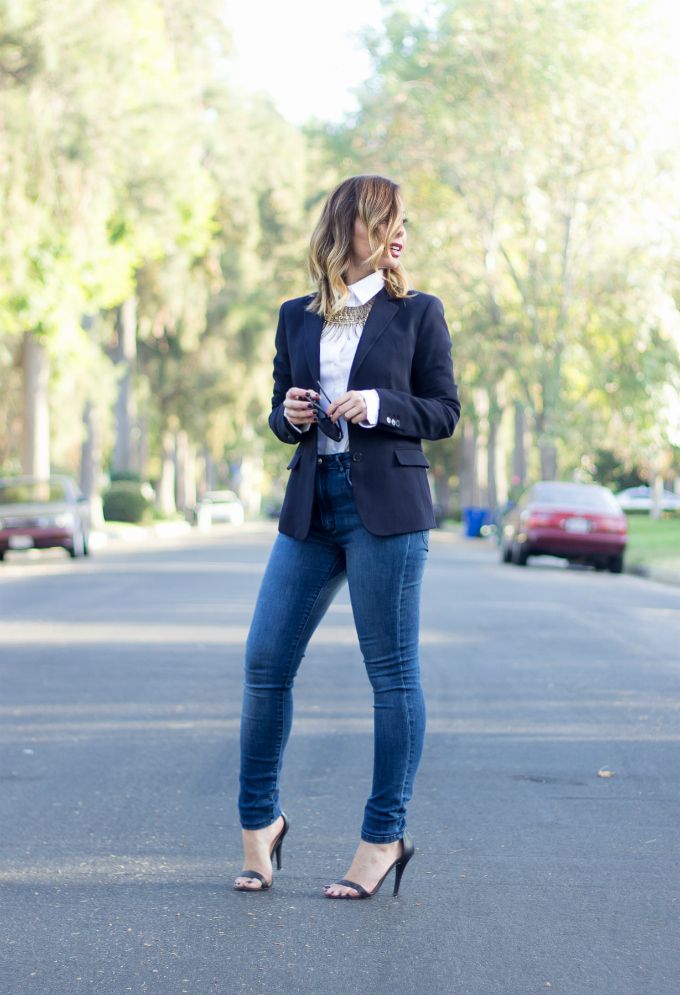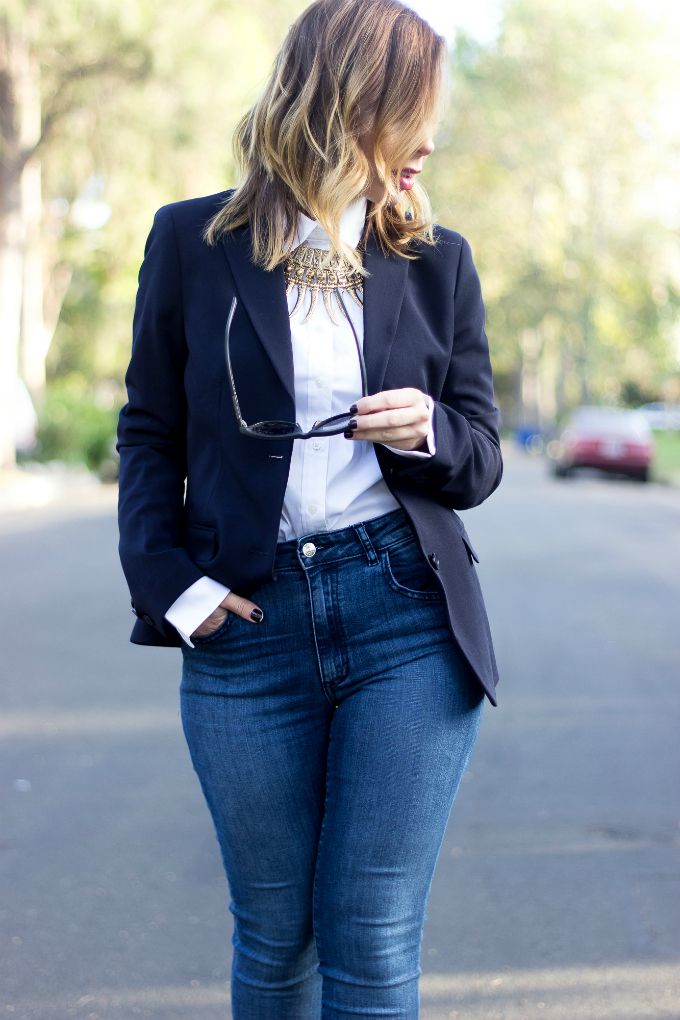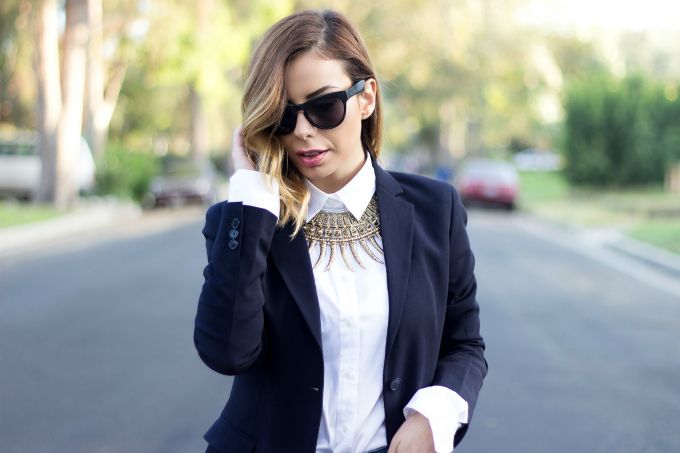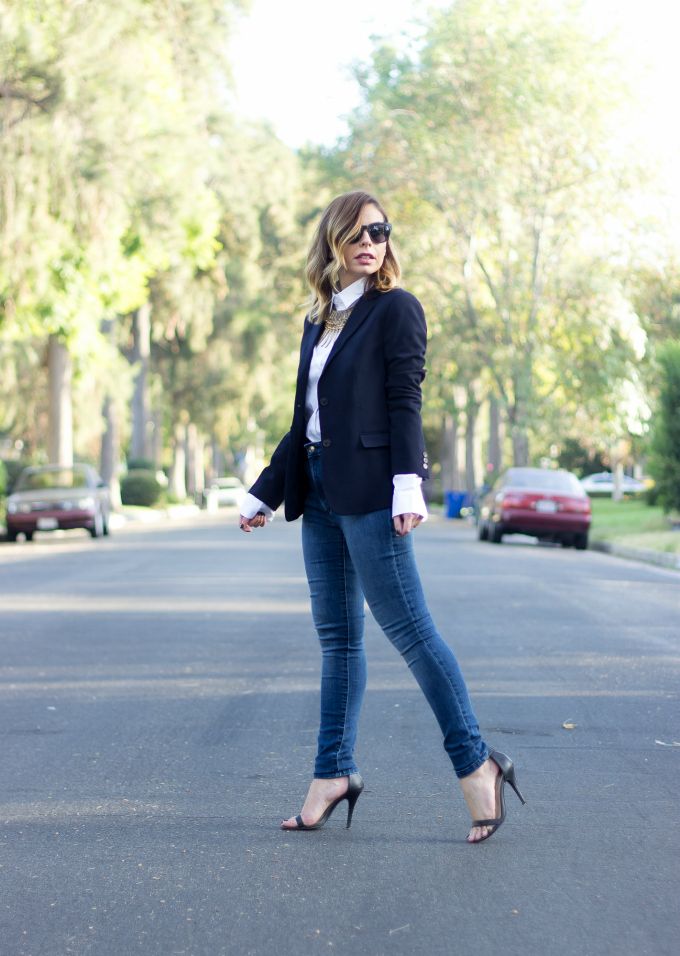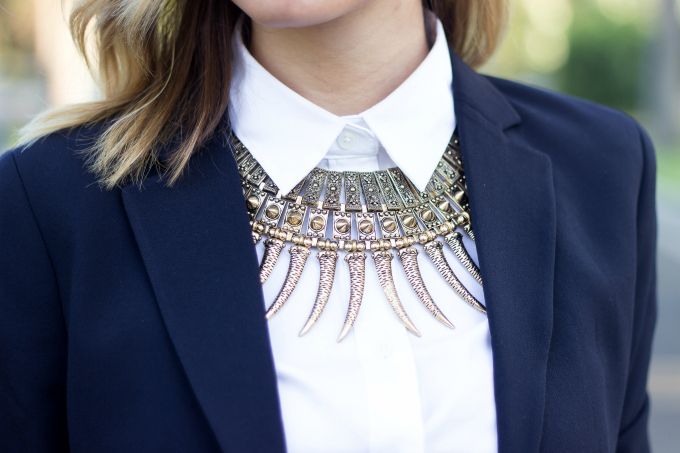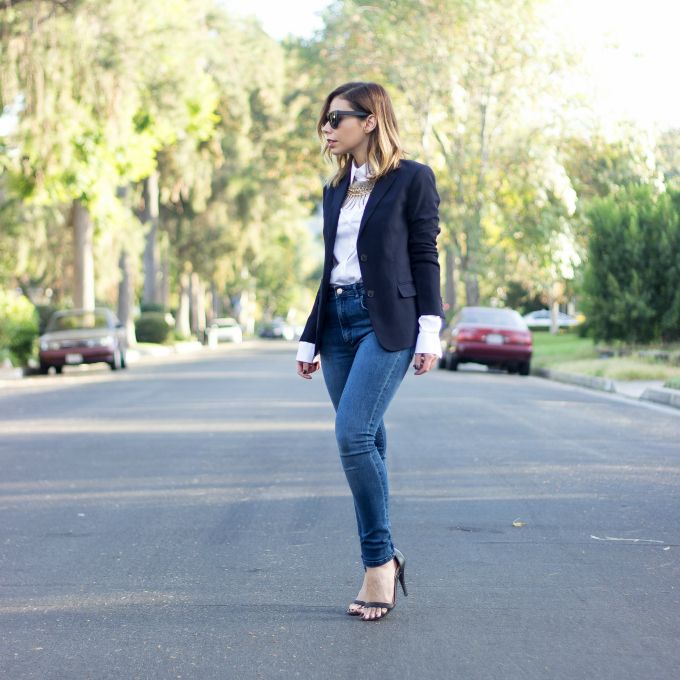 If you haven't noticed by now my style has made a strong left turn.
I went from ultra feminine to hi-I-am-a-boy
In five seconds flat.
Oxfords, blazers, denim...all paired together for a crisp, masculine look.
And to be honest with you...I'm totally diggin this new vibe.
I've been on the hunt for the perfect white shirt and I've finally found it.
Enter...Uniqlo.
Soft and the right fit for my tiny frame.
I mightt have worn it twice in one week.
I added this 21 HM Boutique statement necklace for a spin on a classic look.
Does this post seem a bit rushed?
Well, forgive me I have entered into the Gilmore Girl vortex.
I mean...I could totally wear this to Chilton right?
xo
ejc