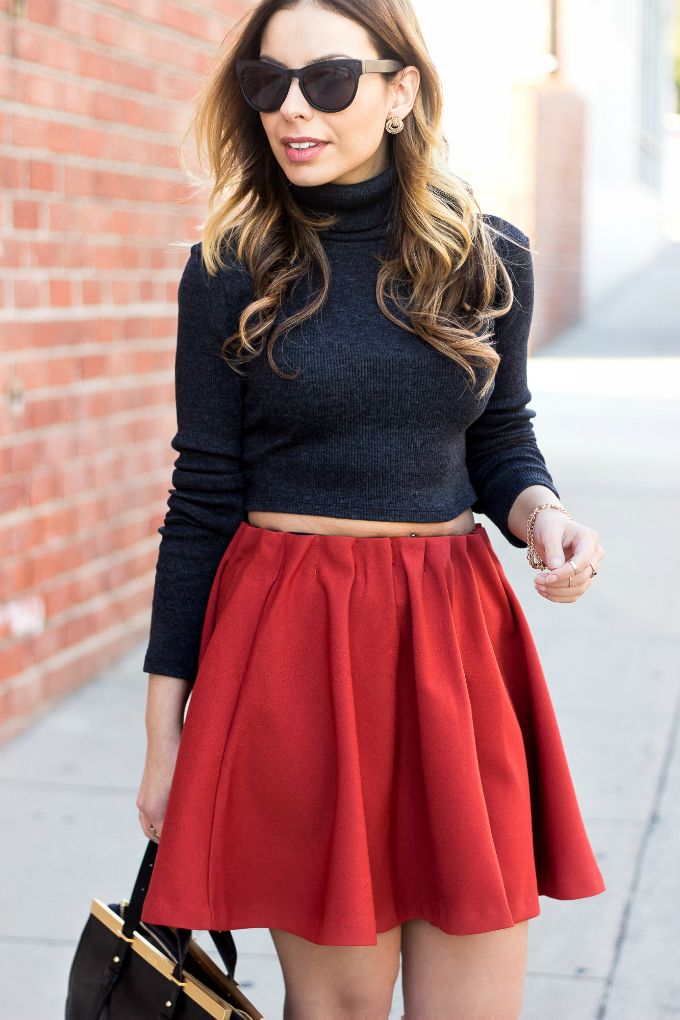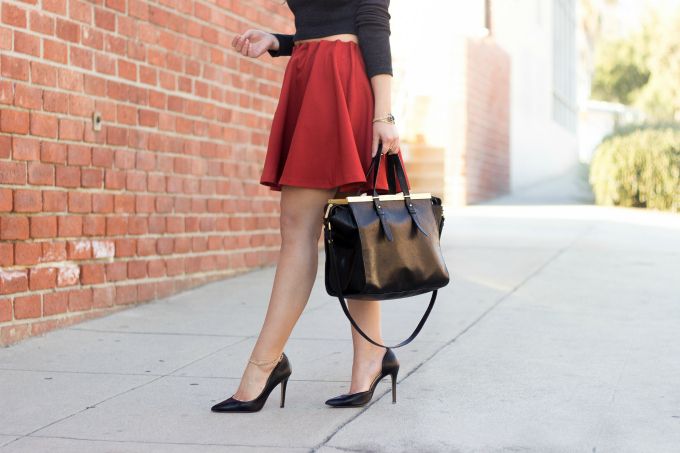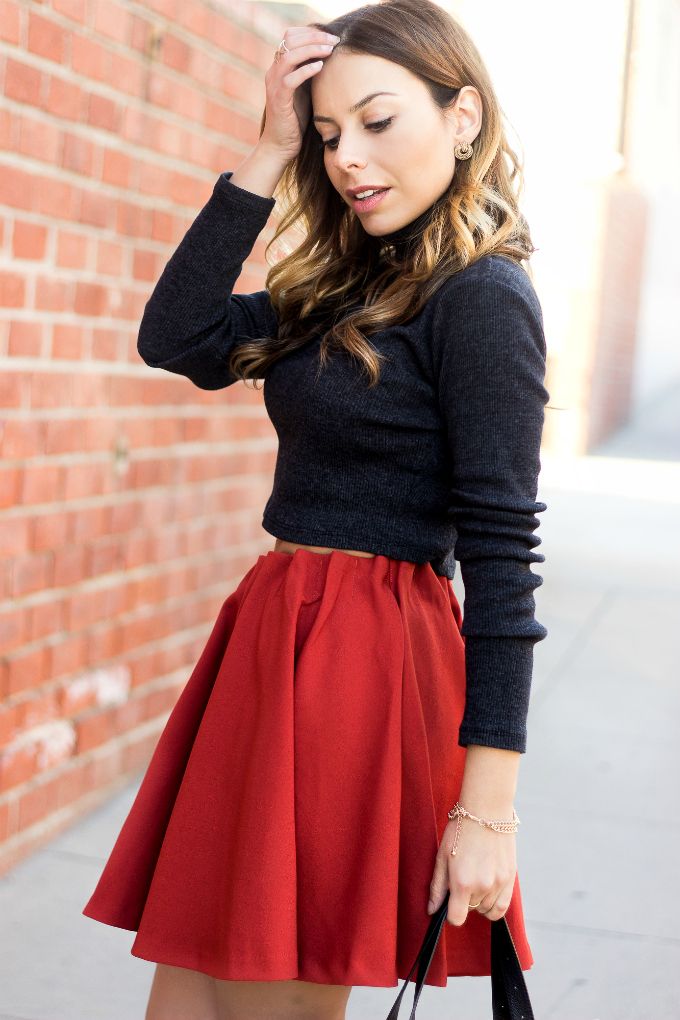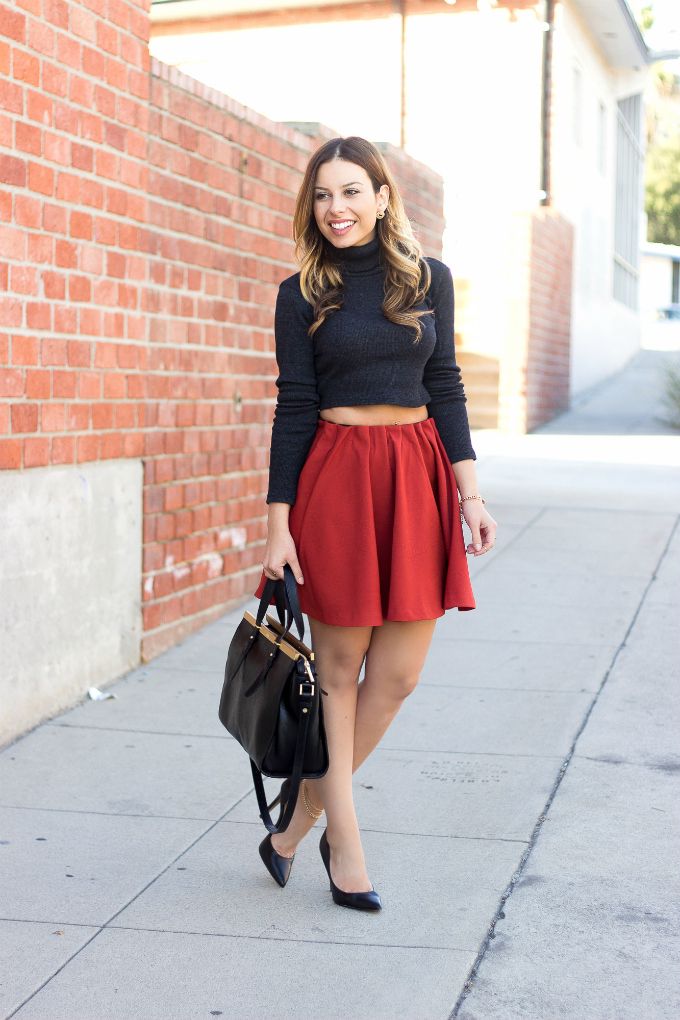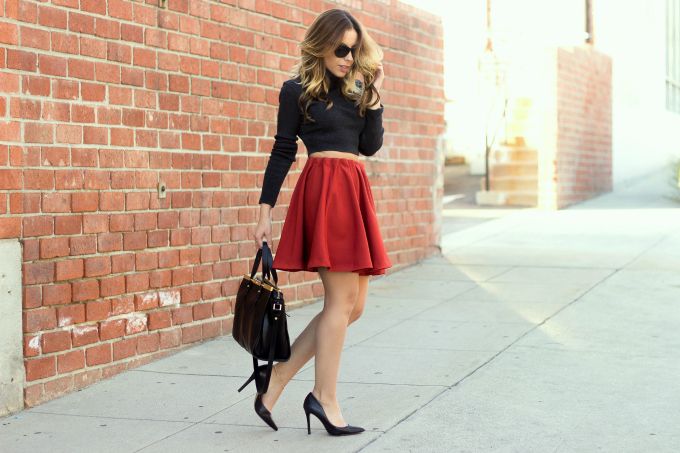 Now that the holiday's have officially begun it's time to bring out that beautiful red!
Is it too early to make my Christmas wishlist yet?
Probably, but this particular skirt was on it and I guess for me...
Christmas came a bit early.
I love getting festive this time of year and what better way to be festive
than with your wardrobe.
I'm not talking ugly Christmas sweaters and Rudolf ears people!
Instead, opt for subtle hints of deep red, plush green and glittering gold.
Trust me people will notice like they noticed this
Lush Clothing
skirt
The gawks and smiles were incredible and I truly felt apart of that holiday cheer.
I paired this flirty, full mini with a cropped turtleneck from Zara and black and gold accessories.
I'm thinking I'm on the nice list this year...for once!
xo
ejc