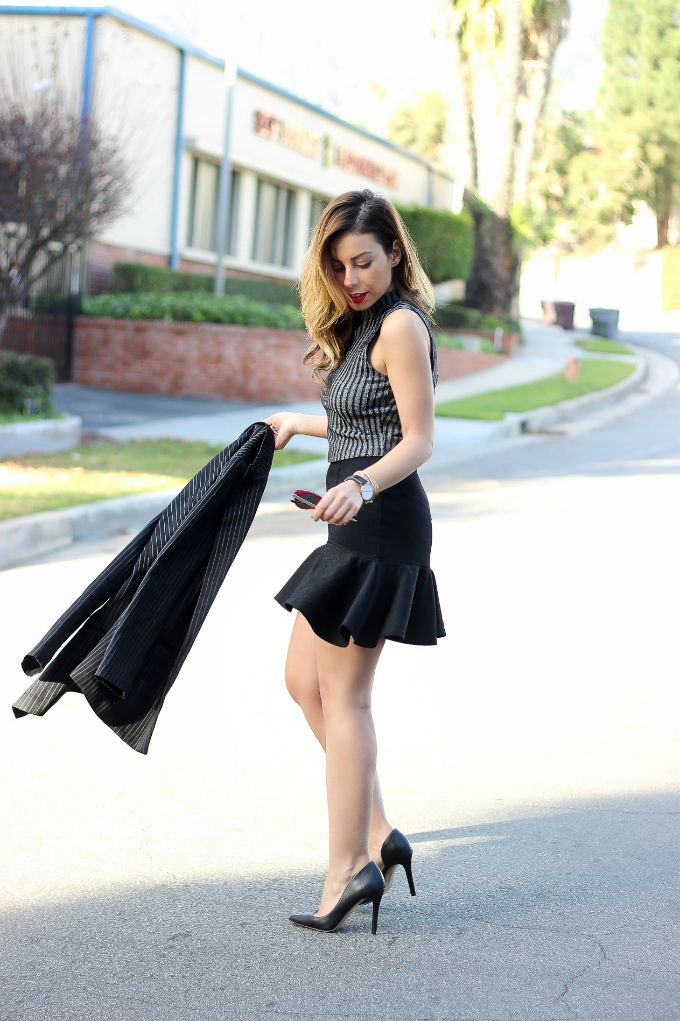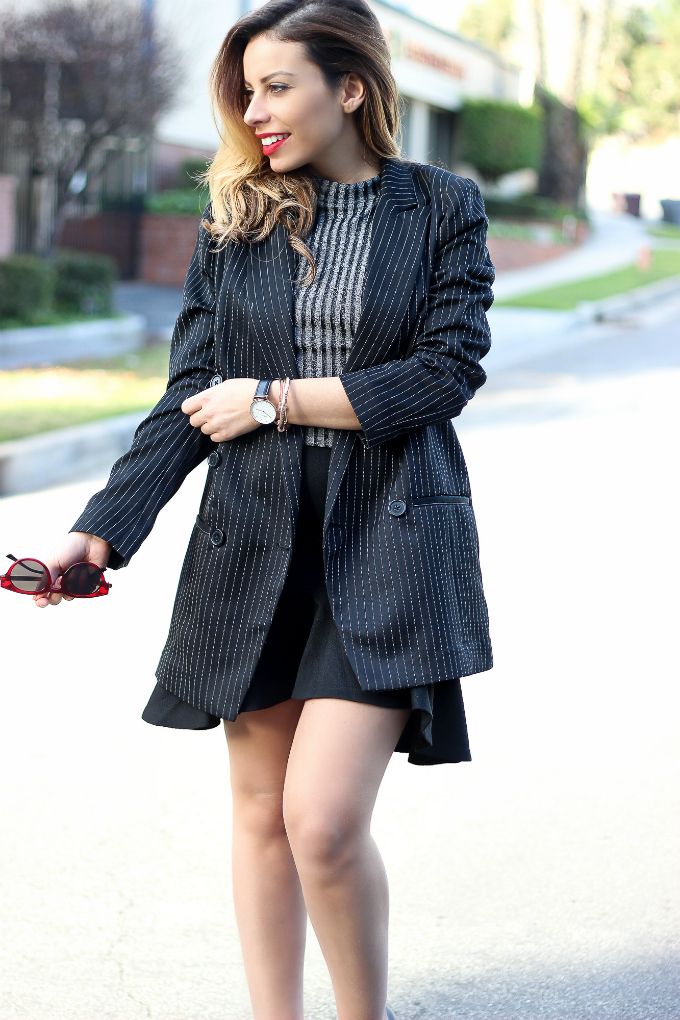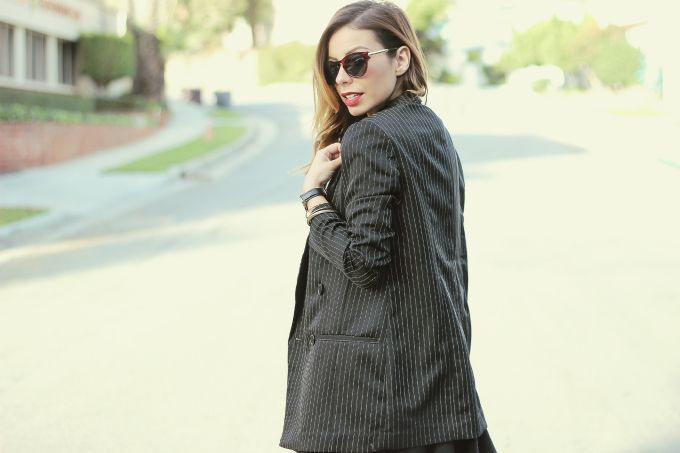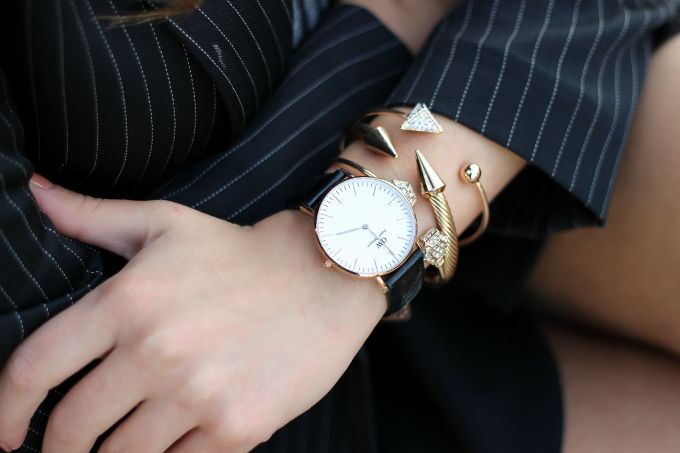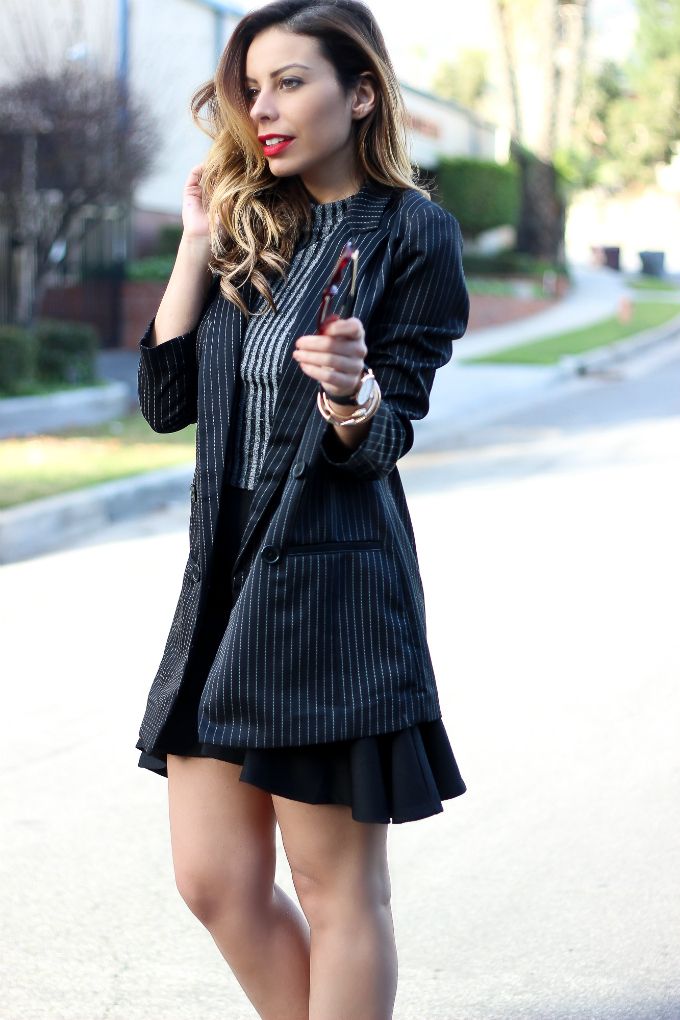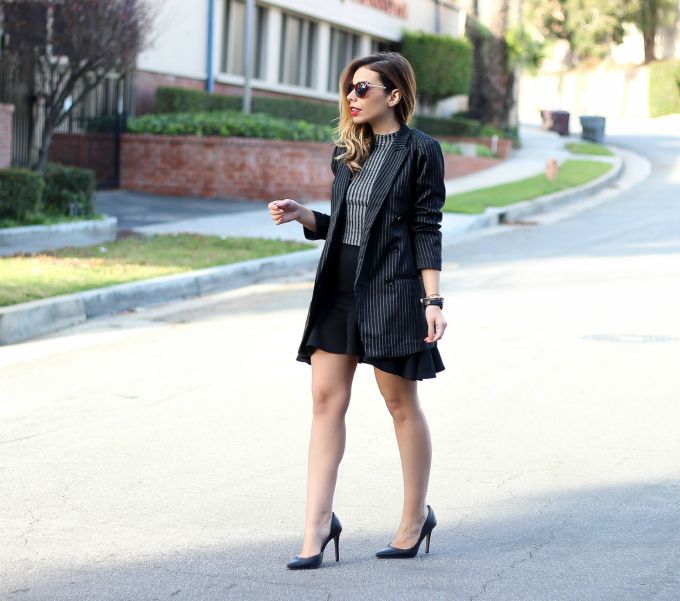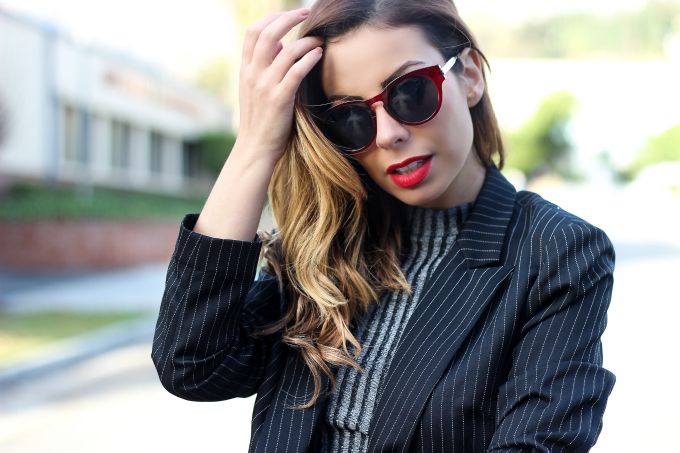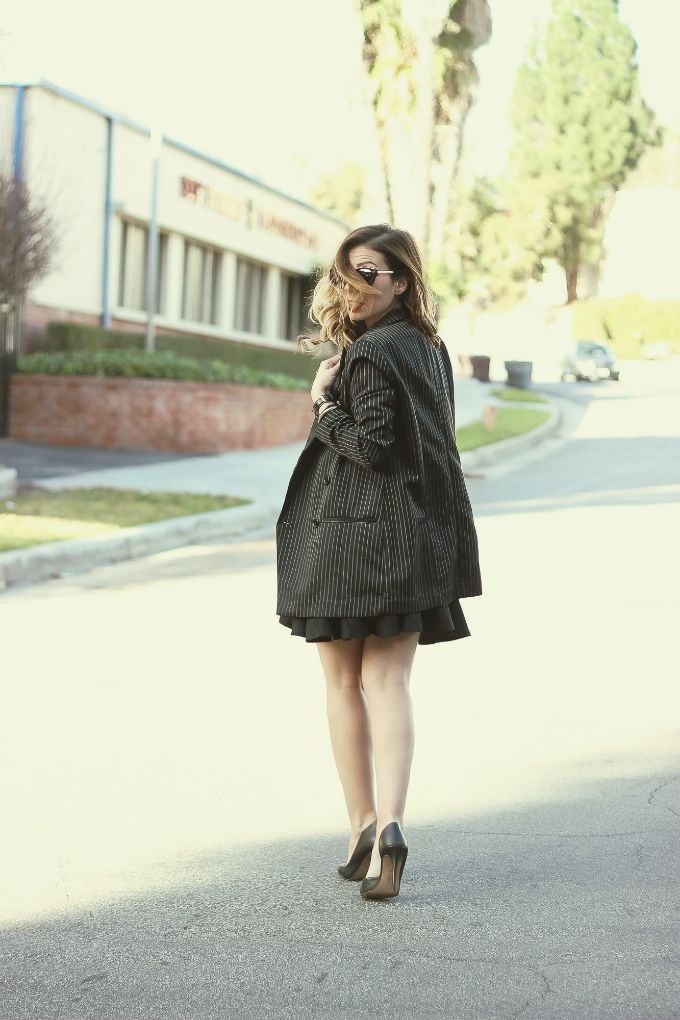 It's currently raining and surprisingly cold in LA…
So posting these photos seems quite unfitting.
The weekend here was nice and like most weekends in December.
Jam.Packed.
From weddings to anniversaries and taking outfit photos for the week...
What was once considered a time to relax is anything but that.
I am in major need of a vacation people!
I guess this frenzy, workaholic mode has filtered into my wardrobe.
Case in point, this business class outfit.
Pinstripes will always be considered a work wear print and it's one print I don't wear too often.
But I enjoy it once in a while.
I decided to take this blazer for another spin, styling it with a flounce hem Forever21 skirt and a
Fevrie
sleeveless turtleneck top.
Added a pop of color with my deep red Polette sunnies from Paris.
They not only have sunglasses but reading glasses too…
The lens and the frames are provided straight from the workshop
And they have some really fresh styles that are all their own.
I'm wearing the
Sicilia
!
Check out their
website
And be sure to follow them on
Facebook
Instagram: @poletteeyewear
Twitter: @poletteeyewear
Time to bundle up!
xo
ejc
wearing: skirt - forever21, top - ℅
fevrie
, blazer - nasty gal, heels - jessica simpson, sunglasses - ℅
polette eyewear