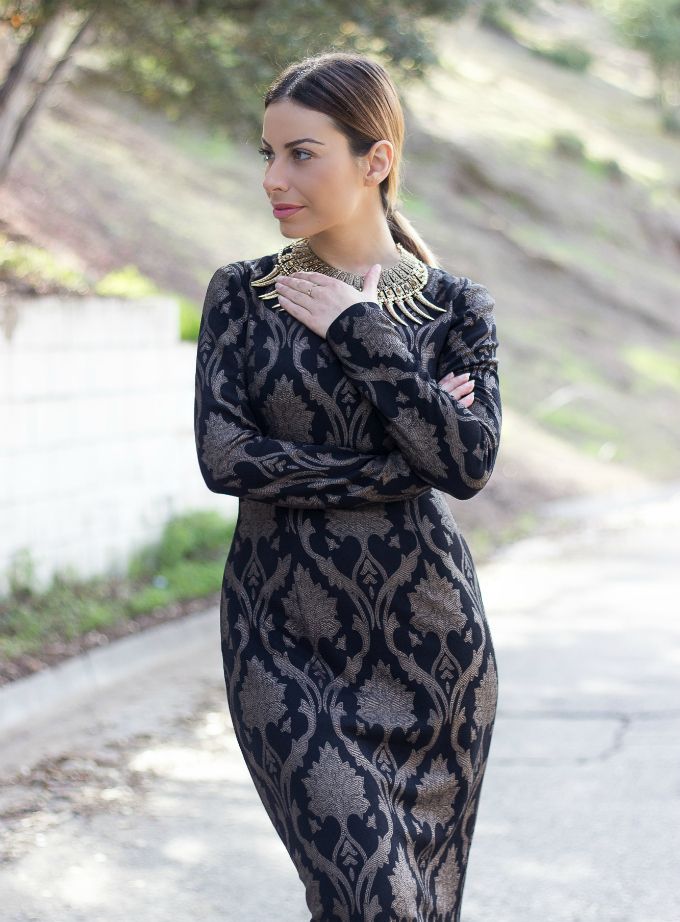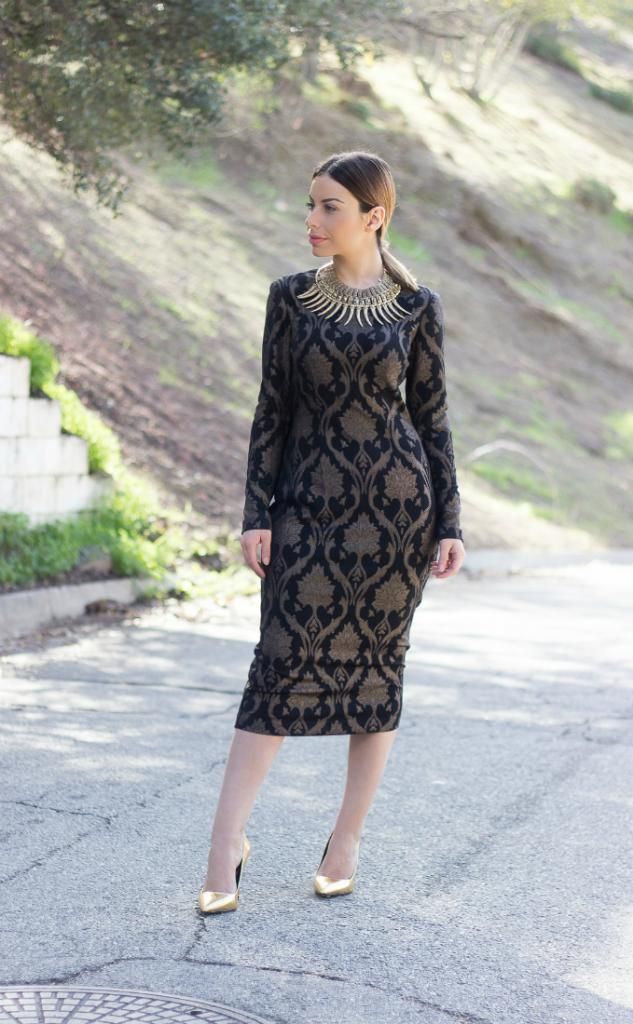 My second holiday look this week is all about edgy glam!
Two things I rarely am.
(Didn't mean to rap…I'm thinking new profession guys?!)
I love trying out looks I would normally never wear.
It tests my abilities to style myself and pushes me out of my comfort zone…
Which is actually a really good thing!
I decided to take this stunning
Maggy London metallic jacquard dress
to the next level.
I'm talking a whole other planet.
I paired it with my favorite necklace of all time from 21 HM Boutique.
The spikes add such an unexpected twist and compliment the neckline of the dress.
It actually kind of looks like they were meant for each other!
I wanted to keep all the attention up top, so I kept my heels classic and simple.
By wearing a metallic gold pump, I tied the whole look together with out being a sight for sore eyes.
Black would've just stood out and made the look "heavy".
You never, ever want to overdo anything!
At least, I don't.
As for my make-up and hair.
Well, I've recently been into the no makeup makeup and no hair hair.
As in…I really don't do much of anything.
Just slap on some foundation, mascara and nude lips.
Sometimes it's nice to just strip away the layers for a bit and let your skin (and soul) breathe!
This is a look I would wear to a cocktail party on a swanky rooftop in LA.
xo
ejc
wearing: dress - ℅ maggy london, heels - zara similar here, necklace - ℅ 21 hm boutique, ring - ℅ rosedale fine jewelry