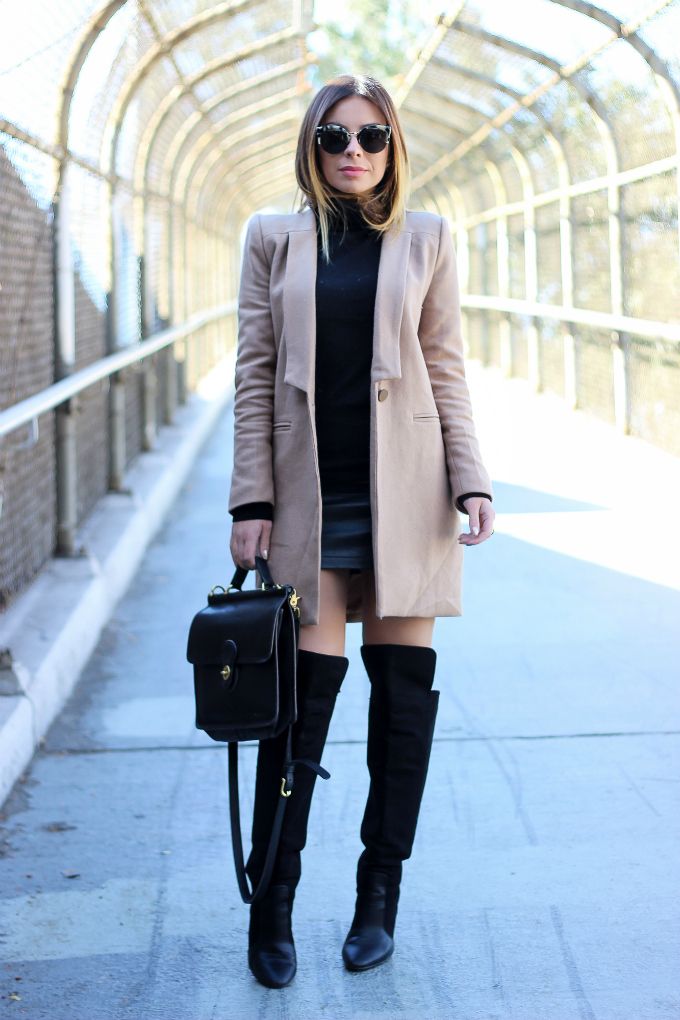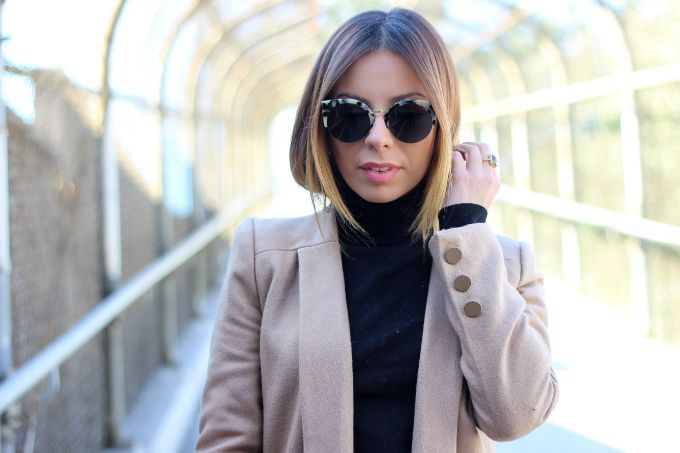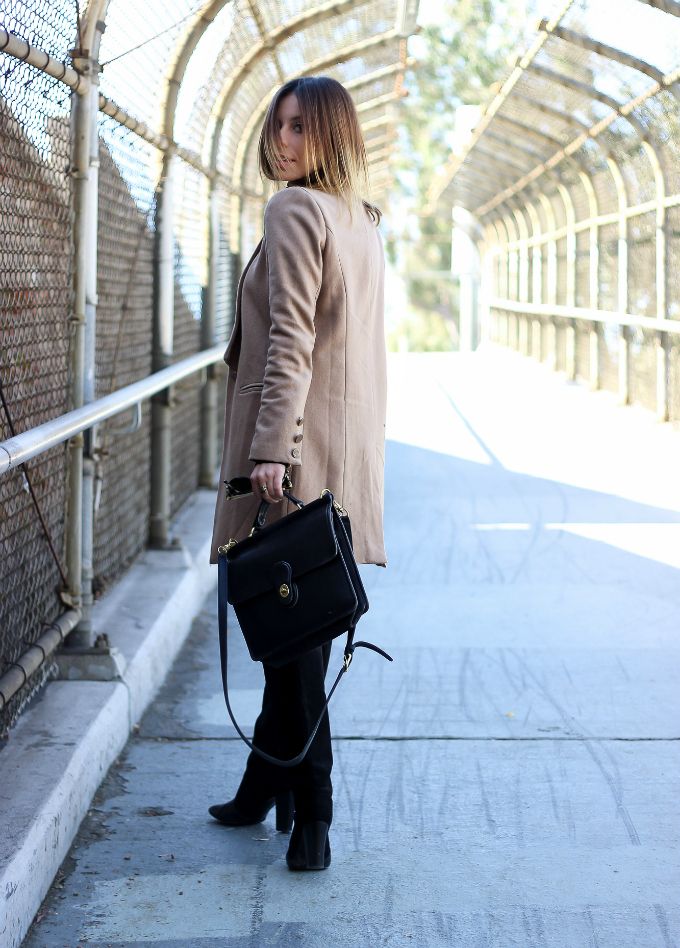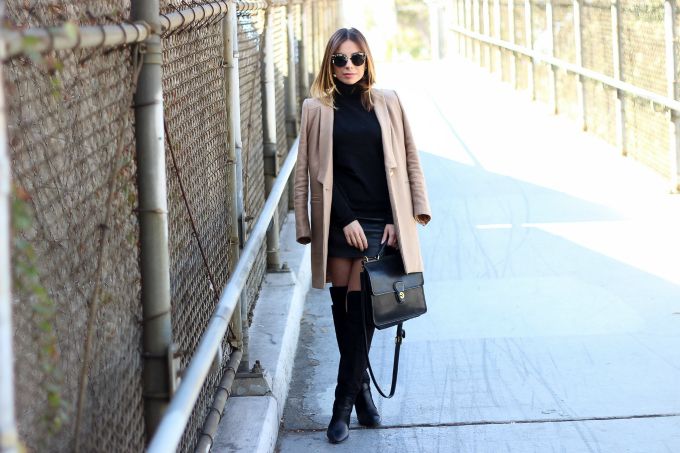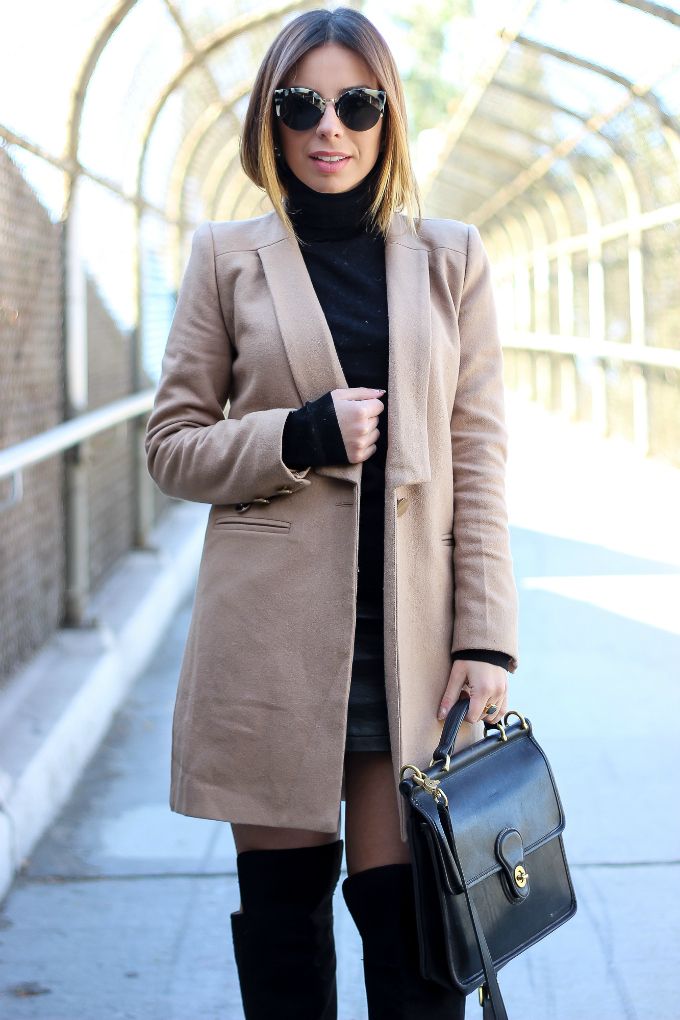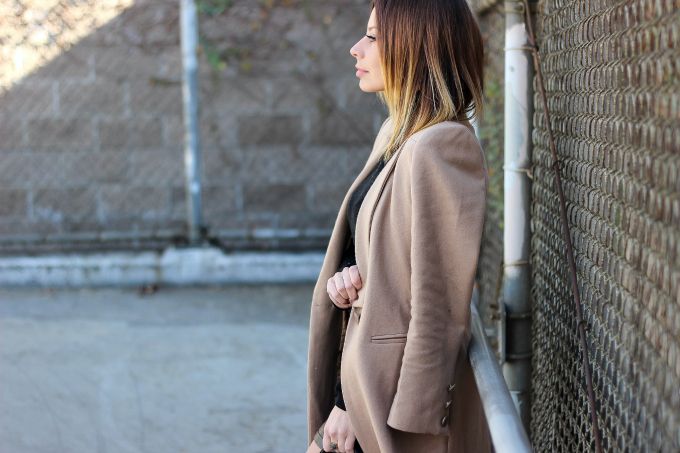 Happy 2nd of the Month ya'll!
I can't wait to experience all that 2015 has to offer.
A few days ago I read a quote that really hit home and will be my moto for this year
"Have Confidence in the Future."
These five words mean so much to me and when I read it a clarity swept over me.
It's all about having faith and knowing that things will work out in the end.
I aim to worry less and enjoy every moment of years to come.
Now...coats have had a major season...
Seriously, I don't think I've ever owned so many.
But three colors truly stood out as coat color trends.
Pink, Grey and Camel.
I am particularly fond of this camel coat from
Lioness
not only because of the hue
But the cut and tailored edges made me feel more chic and less frumpy.
I had opted for oversized baggy coats before but now I'm starting to incorporate other cuts.
This one is by far the most flattering.
I styled it with an all black look and for the finishing touch tucked my odd length hair into my Zara turtleneck (hello sale find!)
I don't know where I noticed this hair tuck but it's been on my mind for years.
There is something so sensual and pretty about it.
I highly recommend you ladies try if you're having a bad hair day!
Today, I'm off to my first adventure of the year with Emin.
I'll be posting about that later on but stay tuned on
Instagram
.
xo
ejc
wearing: coat - c/o
lioness
, boots and sweater - zara, skirt - forever 21, sunglasses - piperlime, bag - coach