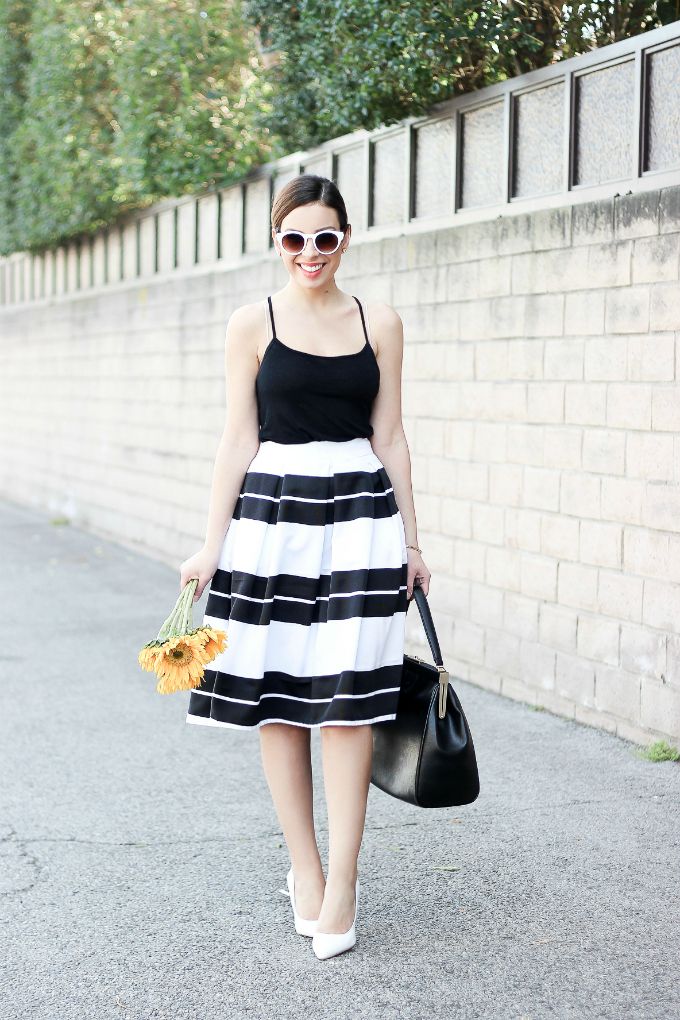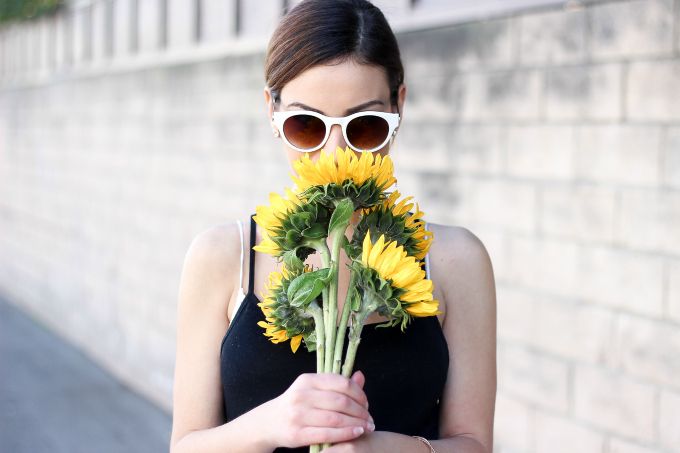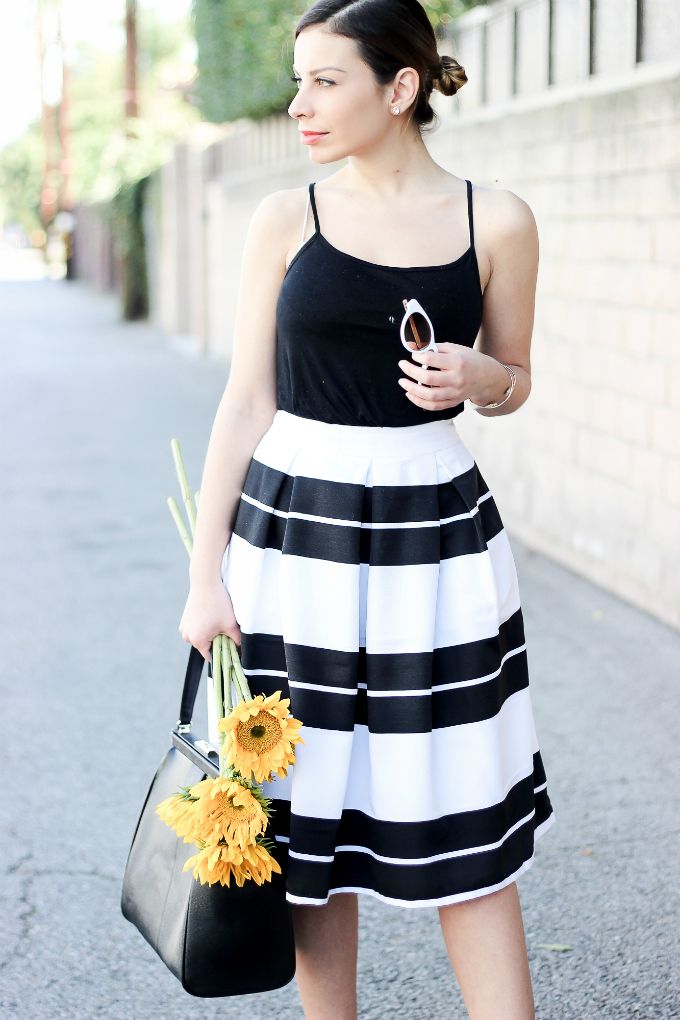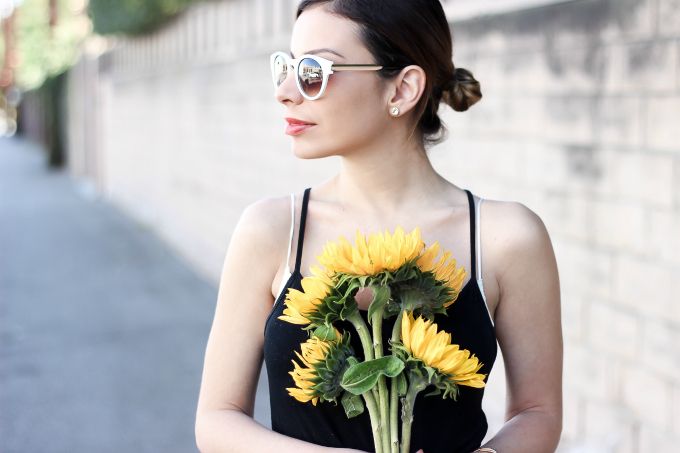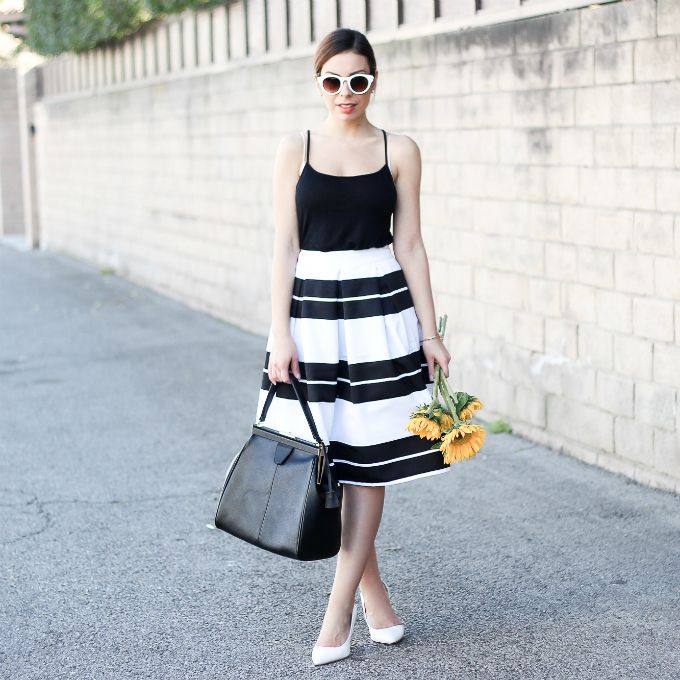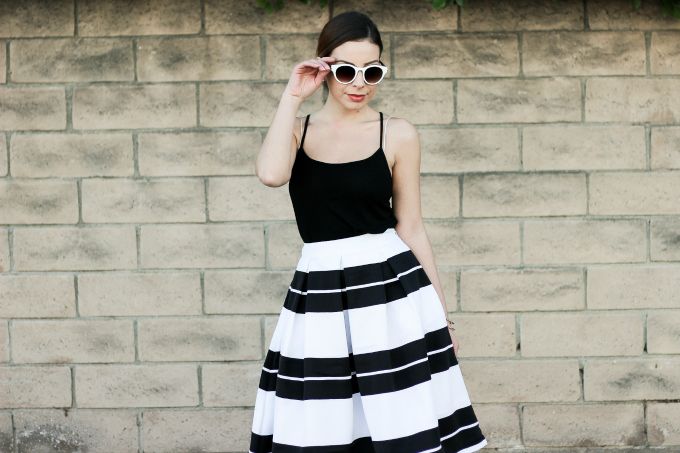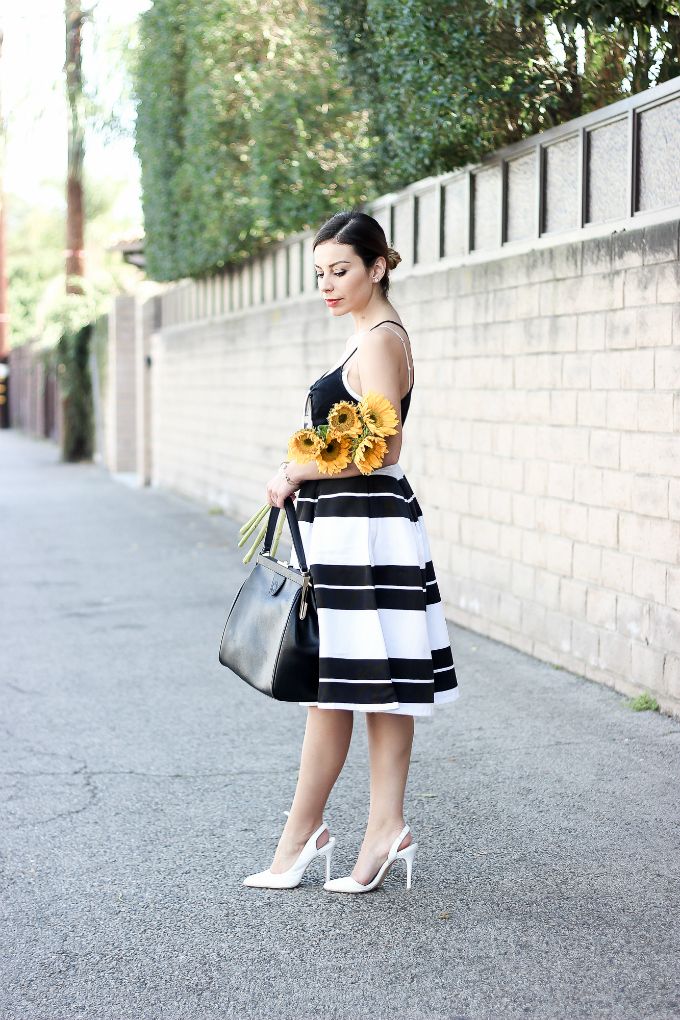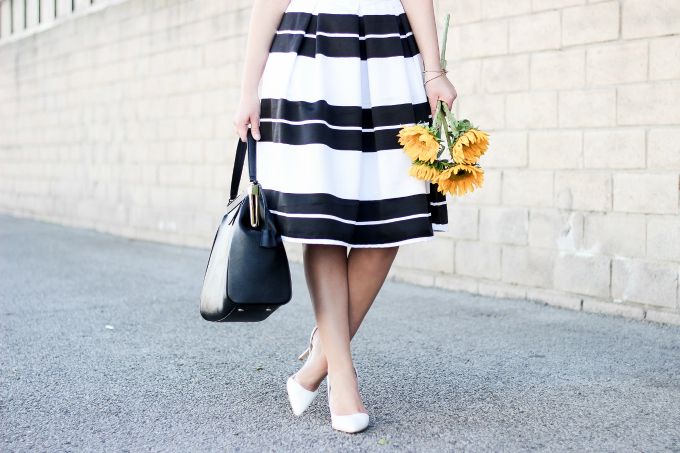 I'm not sure where my love affair with sunflowers came from.
But it's something special between Emin and I.
He seems to always give me a bundle when I need it the most.
It's a rather romantic idea actually that...
Sunflowers bring me sunshine on my hardest days.
Emin and I spent the day having a nice brunch at
Sweet Salt
in Toluca Lake and shooting in a near by alley.
While snapping these photos something pretty amazing happened...
Miley Cyrus passed by in a Smart Car and gave me two thumbs up...
Shouting "You Look Cute!"
I guess those are the perks of living in LA you are bound to see some celebs in your life
AND get some compliments along the way.
This is one of my favorite shoots to date.
There was something so effortless about it.
I felt good in my clothes and I think it showed in my face.
I purchased this
Express striped full skirt
after seeing
An of Haute Pink Pretty
style it.
And let me tell you, it is perfection.
The fit is fabulous and the stripes are so flattering.
I have a feeling I am going to own this for a lifetime.
Paired it with a simple Topshop tank and vintage inspired accessories.
xo
ejc
wearing: skirt -
express
, top - topshop, heels - shoemint, bag - carlo pazolini, sunglasses - zara