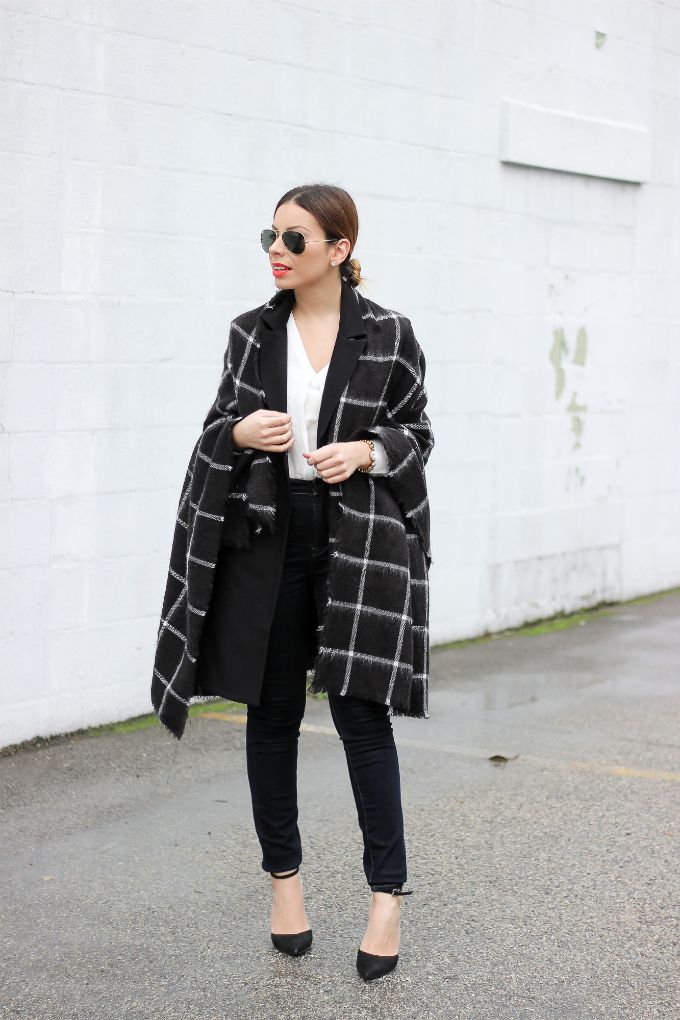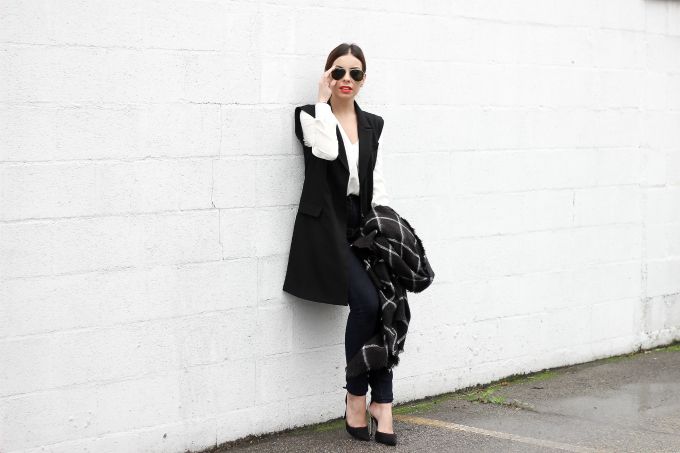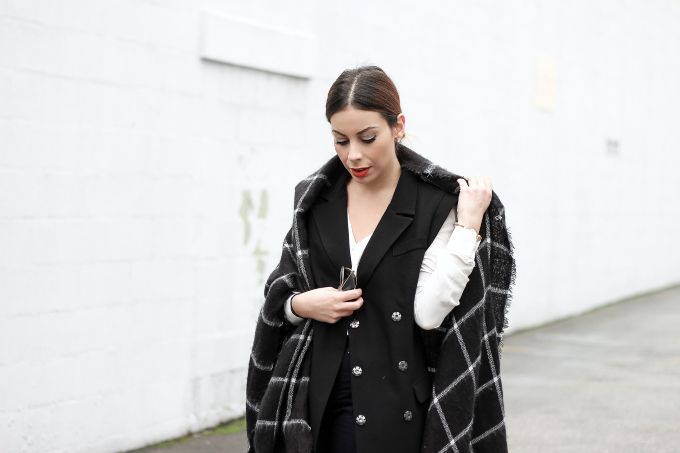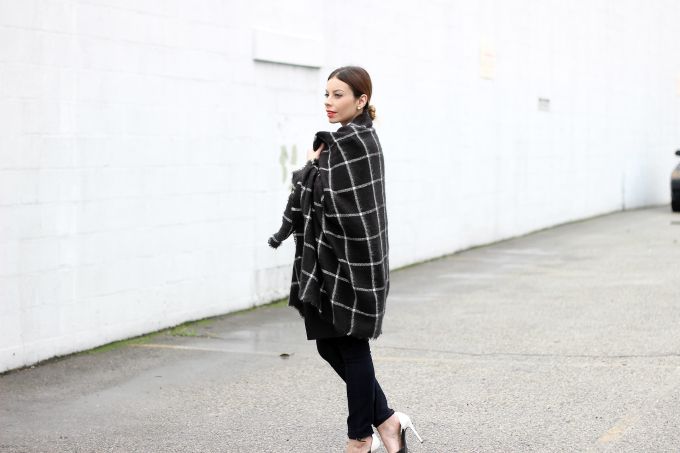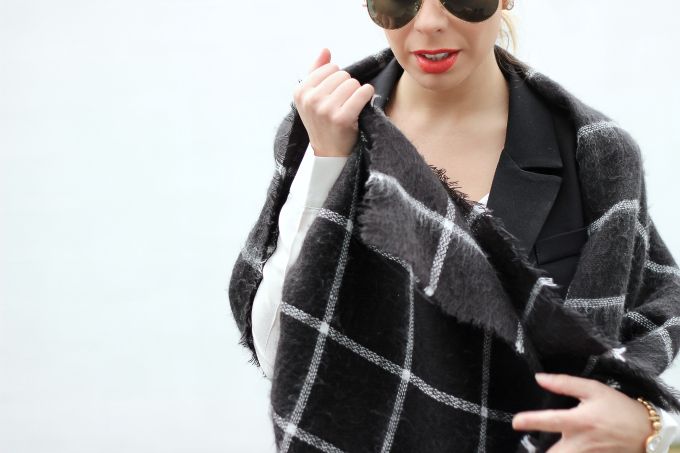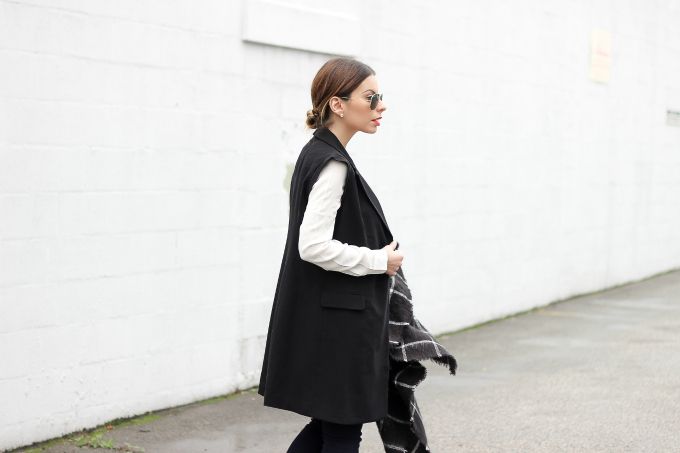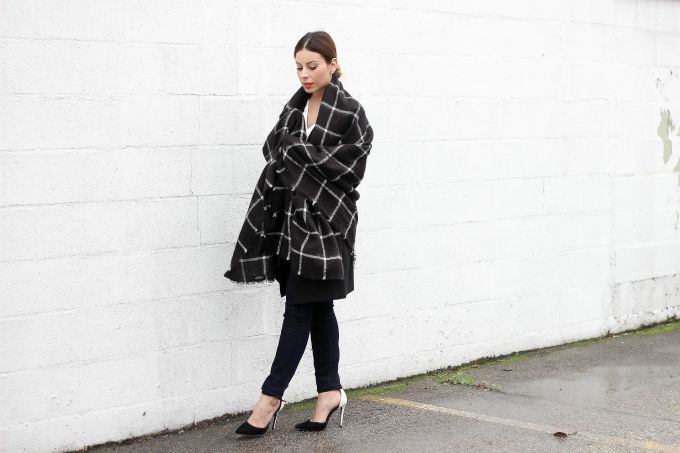 I'm going full speed with looks this week...
To not only keep you inspired but to finish off this amazing Ro and De Vest Dress Giveaway.
For my second look I wanted to take what is consider a dress and wear it as a vest.
I layered a blanket scarf found during the semi-annual Zara sale, over the vest with a basic blouse underneath that.
For me vests are the must-have item for 2015...
I have about five different colors and am looking to stock up on more!
It's a great way to look polished and add depth to your outfit.
Plus, it sets you apart from everyone who is wearing a standard blazer.
You can win this item and start you vest journey...
To Enter to win this Ro and De Vest, Simply:
3. Leave a comment here tagging three friends!
xo
ejc
wearing: vest - c/o ro and de, jeans - c/o lucky brand, scarf - zara, blouse - c/o piperlime, heels - schutz, sunglasses - rayban