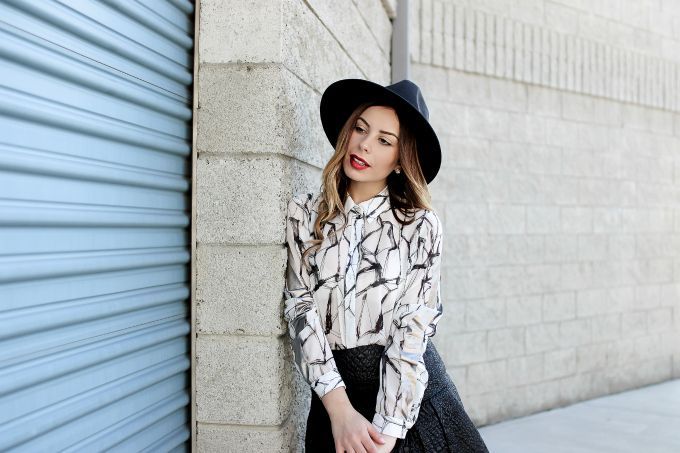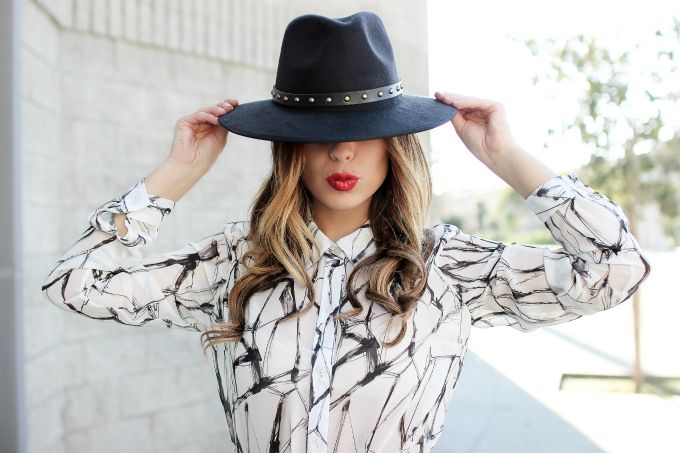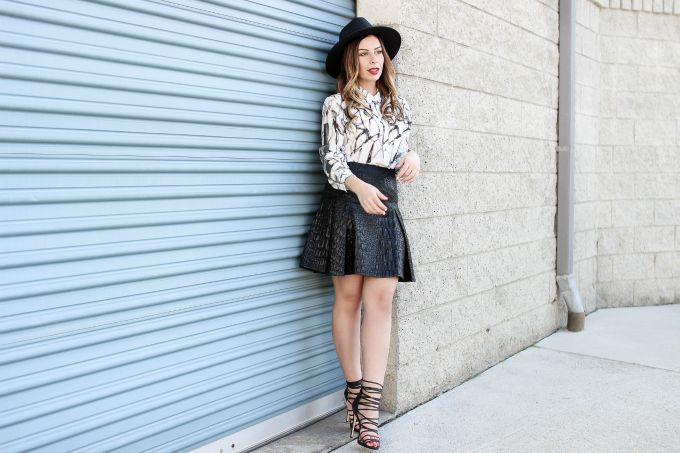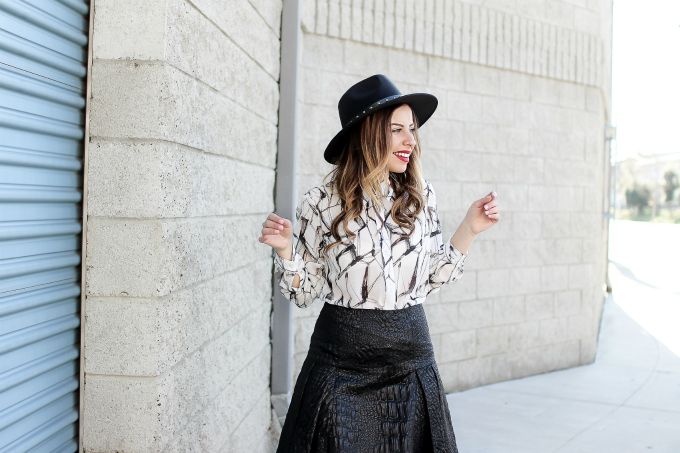 With Valentine's Day just around the corner...
I thought I'd bring you an edgy take on a Valentine's Day outfit.
Yes, red lace, pink ruffles, dresses and floral are ALL great options.
And, for the day of I have a special piece I've been waiting to wear that is SO V-Day barf.
(which you will see on my Instagram page!)
But, I thought I would switch it up today...
Switching it up is always a good thing!
and brought in some of that V-Day cheer with red lips.
The skirt is so edgy and an amazing fit!
Definitely an investment piece that will be worn many times.
I paired it with a
Sachin & Babi
sheer blouse which is also a piece that is so versatile.
I mean I can wear it with trousers, under a dress and even open as a cardi.
The options are endless.
The finishing touch was a Missguided fedora hat that definitely added that edgy twist much needed in my closet!
AND Free overnight shipping!
Sachin & Babi is seen all over the Red Carpet...
Who wouldn't want a piece of the line hanging in their closet???
Happy Week of love ya'll!
xo
ejc
wearing: skirt, blouse - c/o sachin & babi, heels - c/o shoemint, hat - c/o missguided