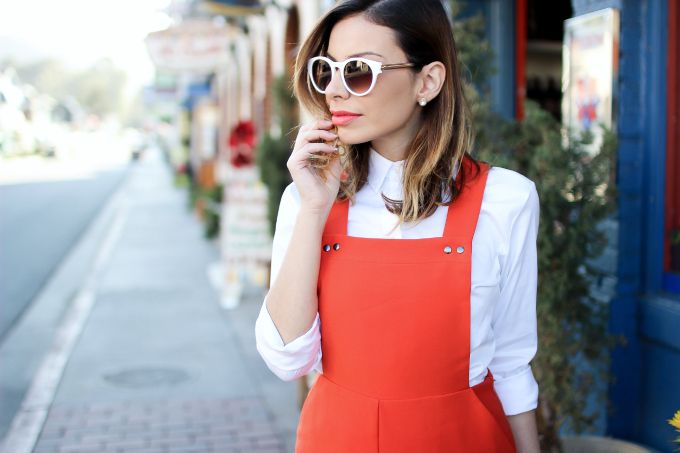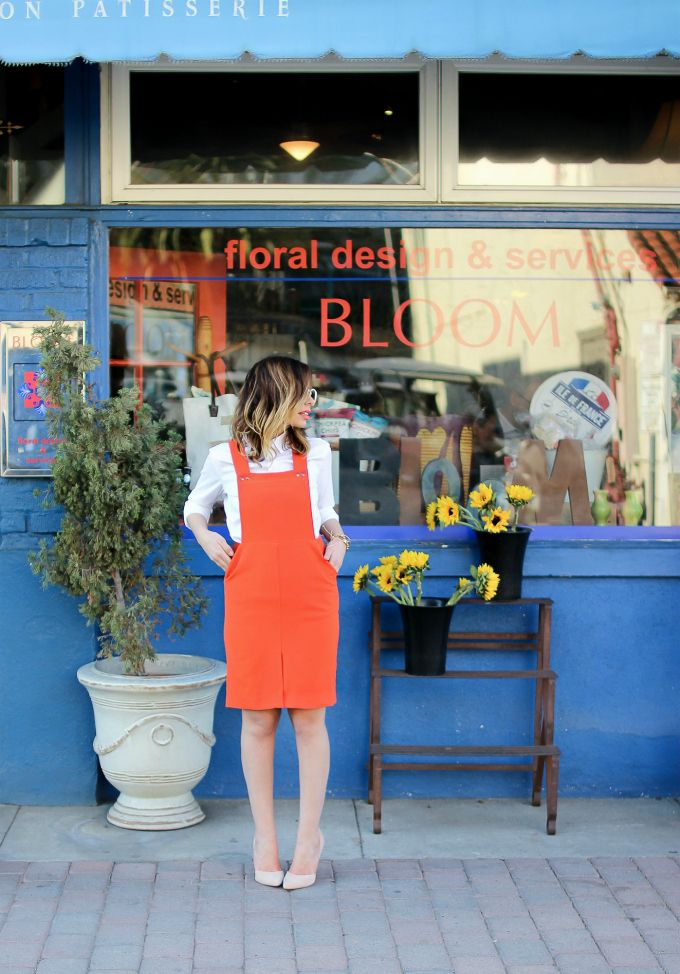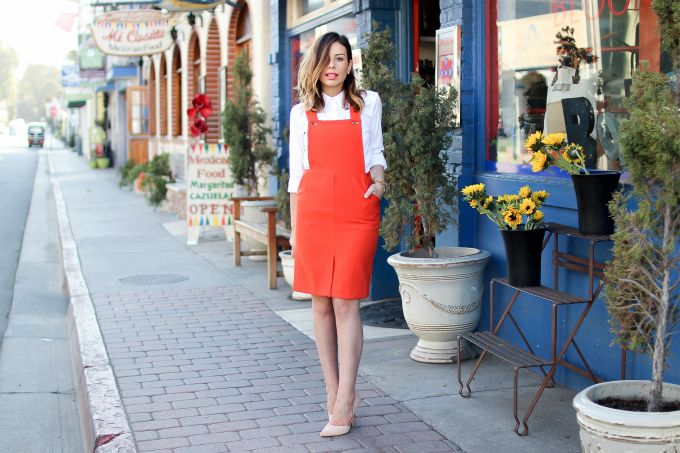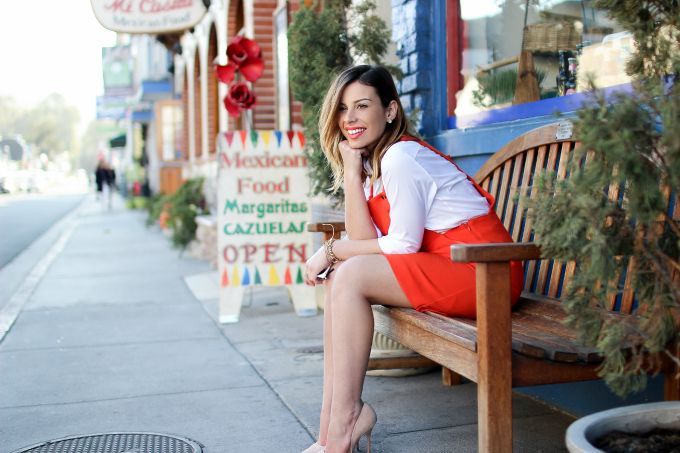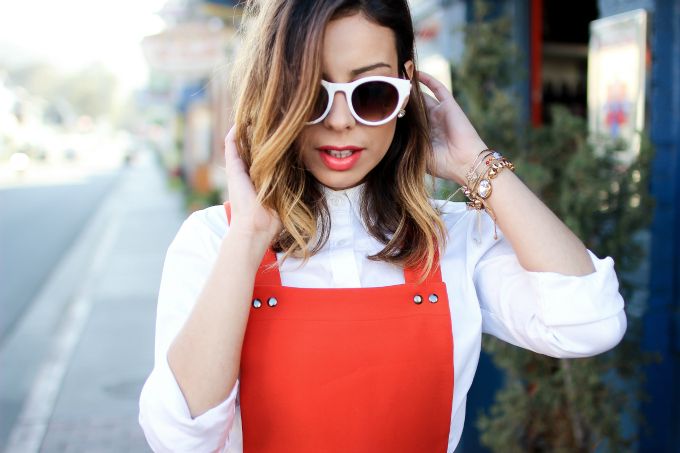 My second look during our Catalina extravaganza was quite unconventional.
I may have received a few stares from people passing by,..
but that comes with the territory of wearing whatever you feel like, whenever you feel like!
A great style motto if you ask me.
I brought my own sunshine to the island with this orange-red overall dress from
Six Crisp Days
.
When I saw it, I knew it had to be mine!
There is something so sweet about it...almost reminds me of a dress fit for a school girl.
I paired it with a Uniqlo crisp white shirt and my retro Zara sunnies.
We filled our bellies with chips, guac and the most amazing Micheladas I've ever had!
This is where the Catalina party is at!
There were beach chairs with umbrellas lined up, a full bar and the perfect island music blasting.
I'm talking Bob Marley and UB40 jams.
I wish I could have stayed here for an entire month!
I highly suggest staying at the Desconso Beach Club whenever you visit...
Cause after these posts you definitely will, right?
xo
ejc