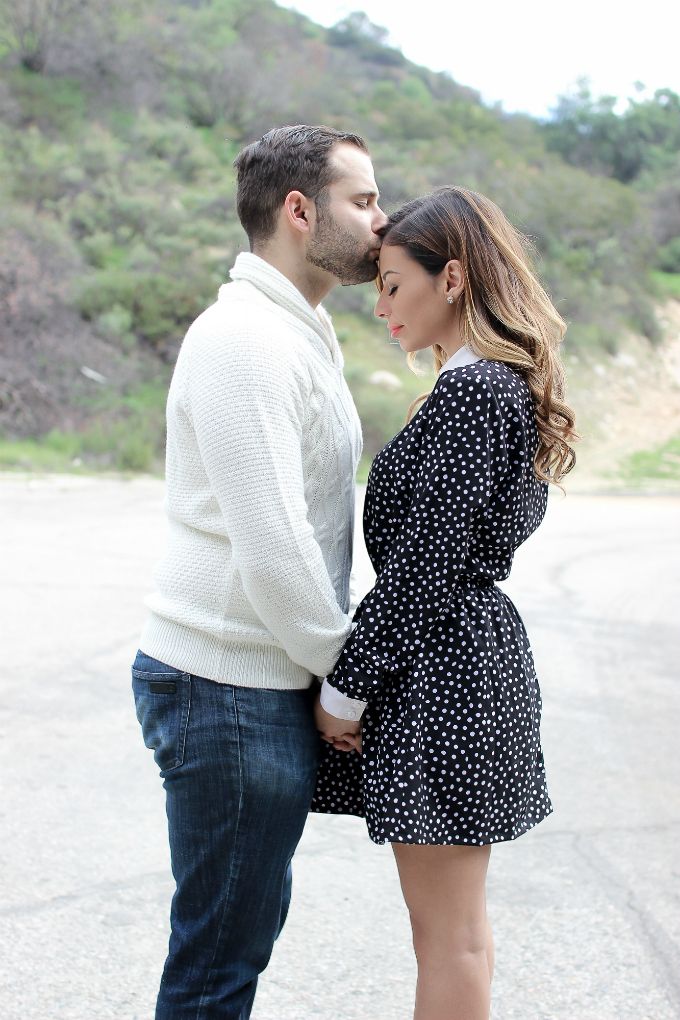 I think it's safe to say that this was one of the funnest shoots I've done.
Probably because it's with the funnest person I know.
Emin is my boyfriend, my best friend and my heart.
Sorry I forgot to mention the BARF Disclaimer!
We've been together for a little over a year and it's been one of the healthiest, realest relationships I've ever had.
Naturally, I convinced him to join me on this post...
Celebrating our love with all of you!
Our story is a special one.
Because I've known him for longer than I can remember.
We met when we were in our early teens 14 maybe 15.
All my girlfriends swooned over him...
He was the cool Jock at the school in a neighboring district.
I thought he was cute, but didn't spend much time drawing hearts around his name.
Years, later and many relationships in between.
We met up for casual, friendly drinks.
We met during a really hard time in my life...
I was confused about the concept of love and was certain I would end up alone.
That day with Emin saved me, I finally felt like it was okay to be myself.
Months, weeks, days and moments later I could not have asked for anything sweeter than what we share.
We are always laughing, joking, playing and simply enjoying each other.
That is what I believe entails a successful relationship, joy.
Bringing joy into each other's lives.
Wishing all of you endless love this Valentine's Day!
I hope you enjoyed this special post just as much as we did shooting it.
xo
ejc