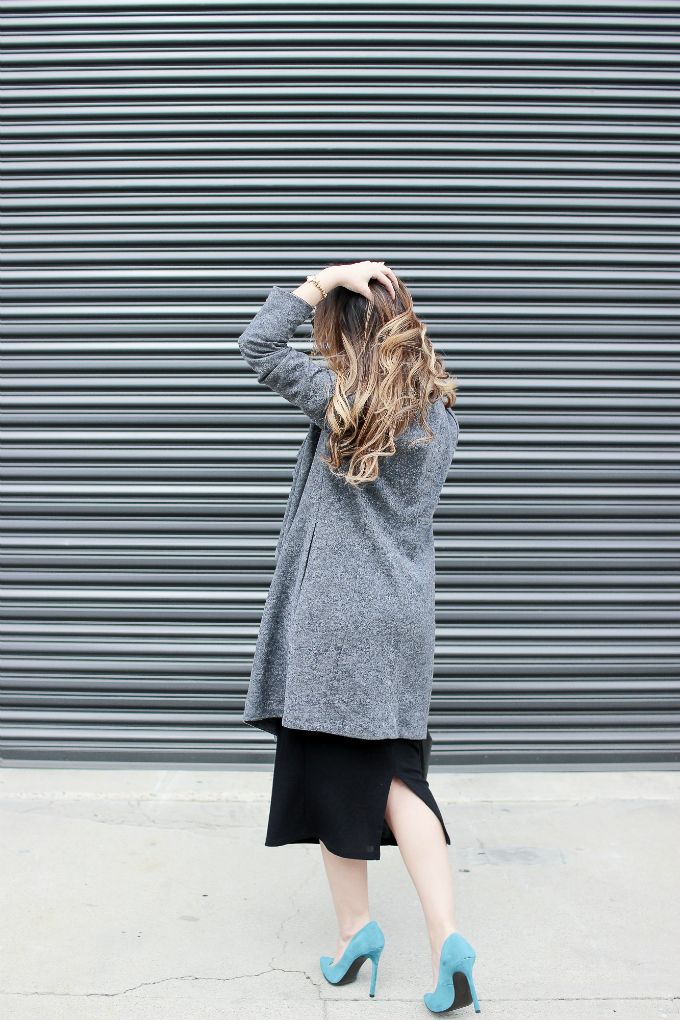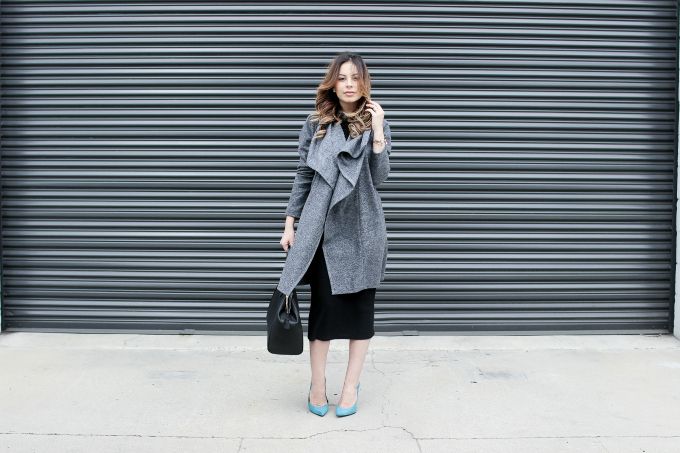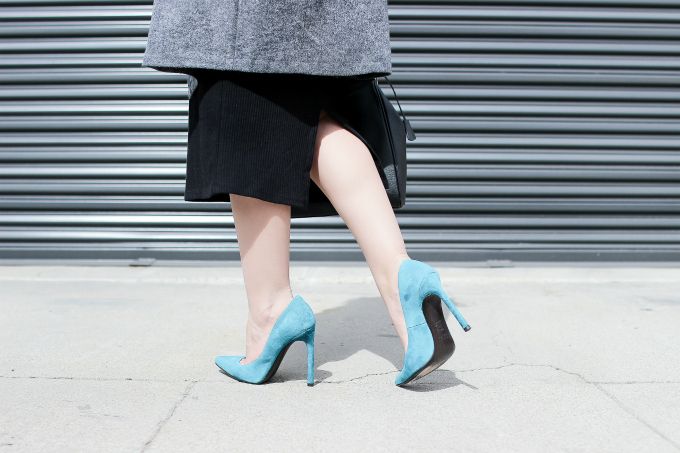 Adding a pop of color is the perfect ingredient to sweeten up your Spring looks.
Spring is all I'm thinking about right now ladies 'cause I am over that winter chill!
I wore this outfit on a shopping date with Emin over the weekend.
We went to Pasadena (surprise! we are pretty much there every weekend) and I did some Zara damage.
I managed to spend three full hours in these Stuart Weitzman Queen pumps,
Which is actually pretty impressive since they are SO high.
I layered this city chic look with a black bodycon turtleneck dress and
my new favorite Azalea wrap coat/cardi.
I have literally worn this thing a million different ways and I can't wait to share some more looks for you!
I think it's important to optimize the pieces you already have in your closet.
More of optimization coming later next week but I just thought I'd throw this post up and get on with my Thursday.
Love you guys!

xo
ejc