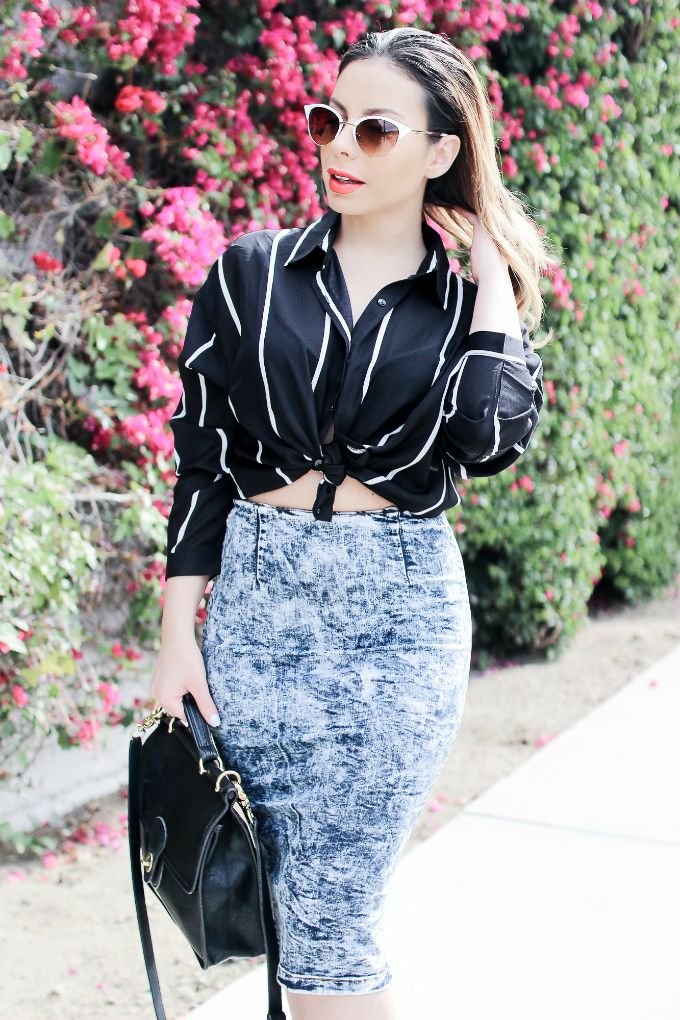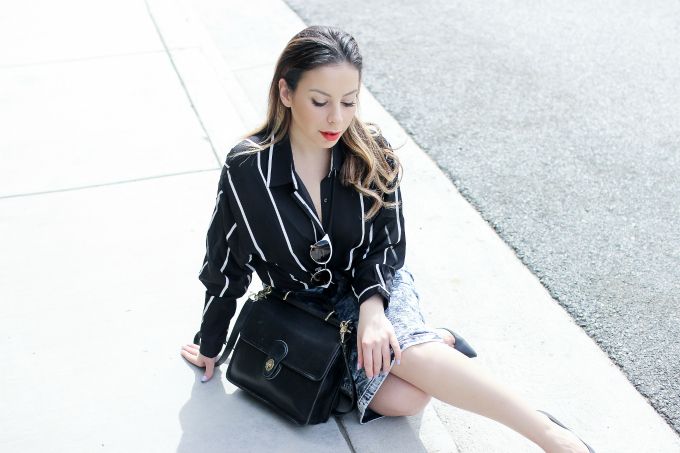 Today's post is going to be short and sweet.
Why you ask?
Well, most of you probably don't know that I have a full-time job
ASIDE from full-time blogging.
I'm talking 8am - 5pm grown up business girl.
I currently work for a beauty company (sorry can't disclose who they are!) as their Digital Brand Coordinator.
I'm in charge of booking girls like me for blog posts, YouTube videos and Instagram photos.
Crazy huh?
I love being apart of this world so much that I double time it.
As the talent on one end...and as the brand on the other.
Today has been a busy one and I must get back to my tasks.
But, I thought I'd give a little insight into my life along with a post celebrating my new obsession.
SLICK BACK HAIR.
I've posted it on IG quiet a few times this week and its safe to say...
I'm addicted to hair gel.
xo
ejc
wearing: skirt - c/o dailylook, blouse - c/o
dailylook
, bag - coach, heels - jessica simpson, sunglasses - c/o
solesociety