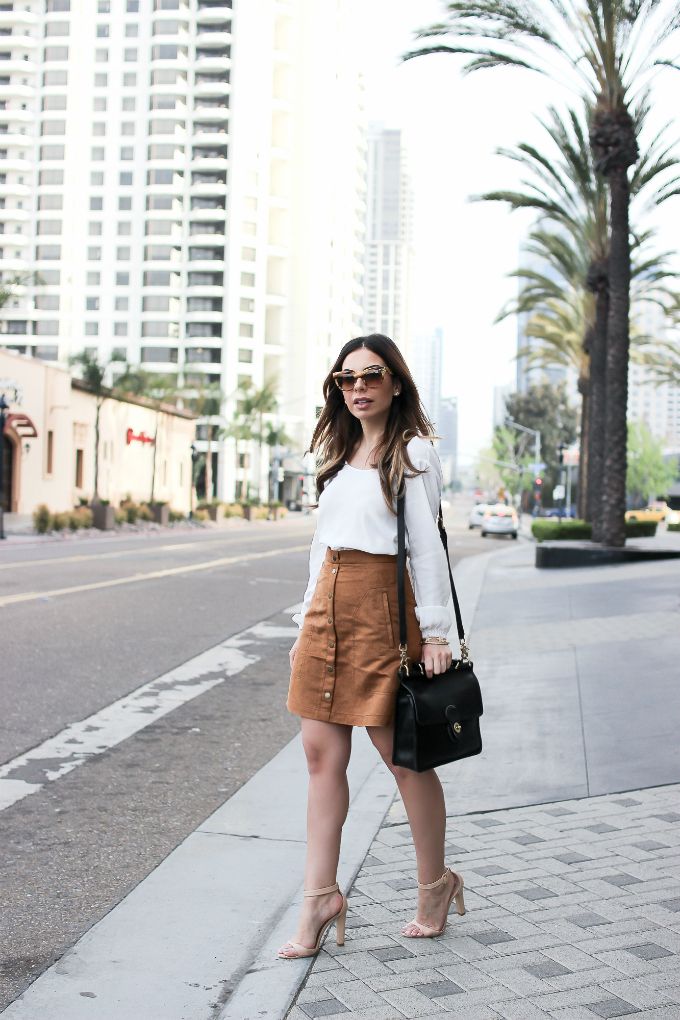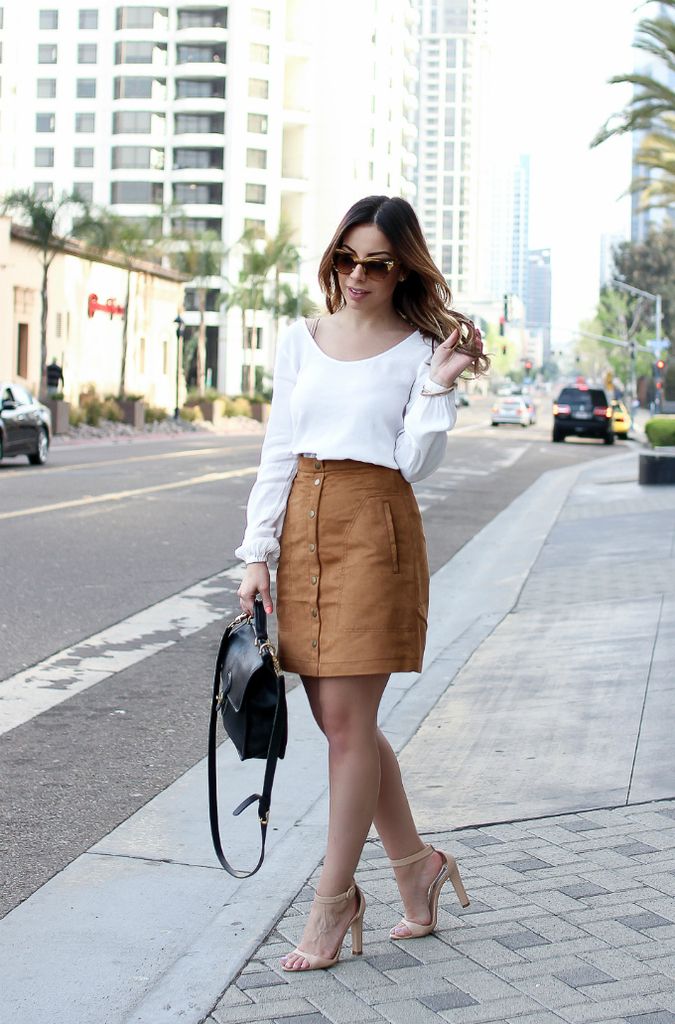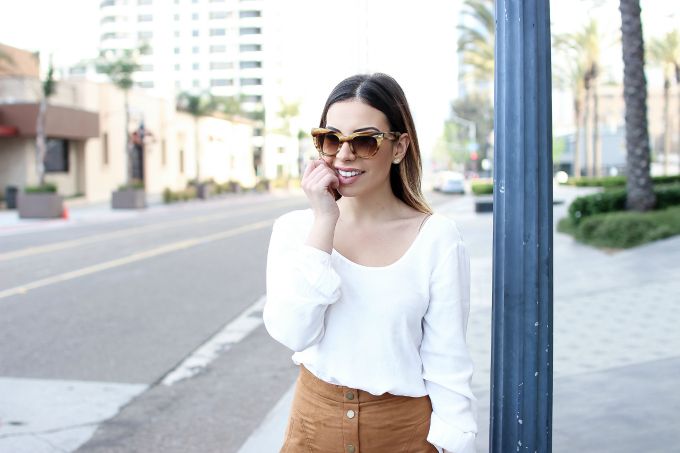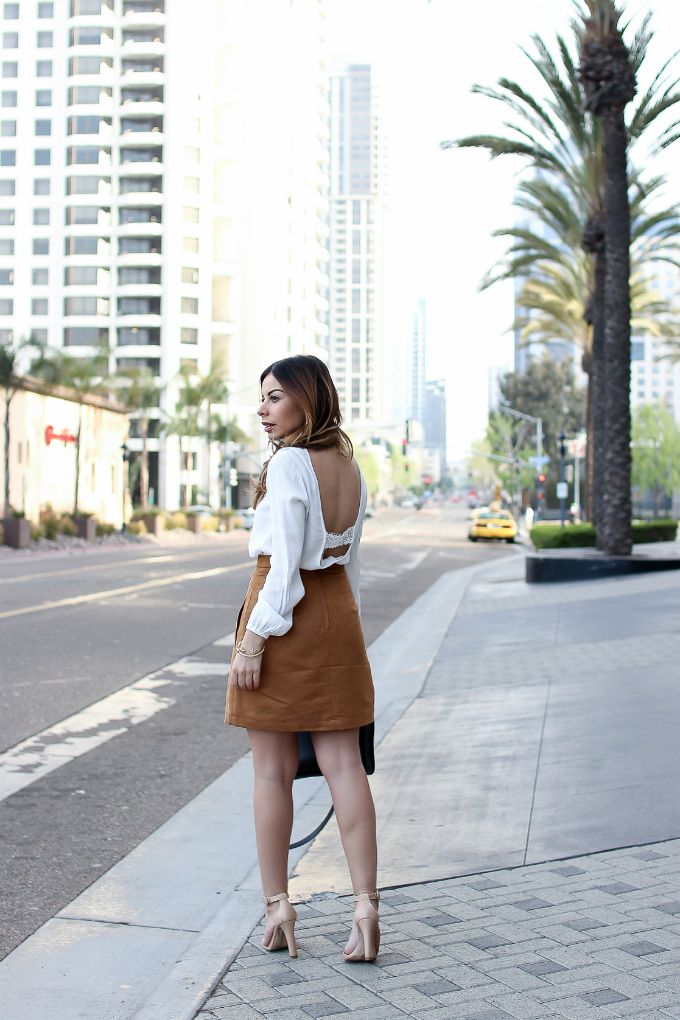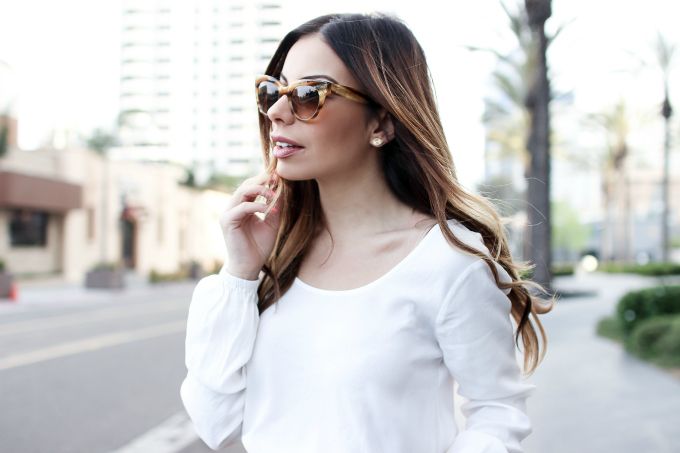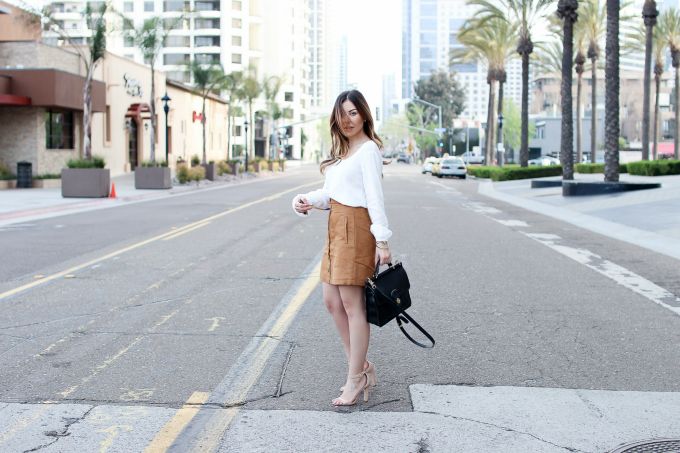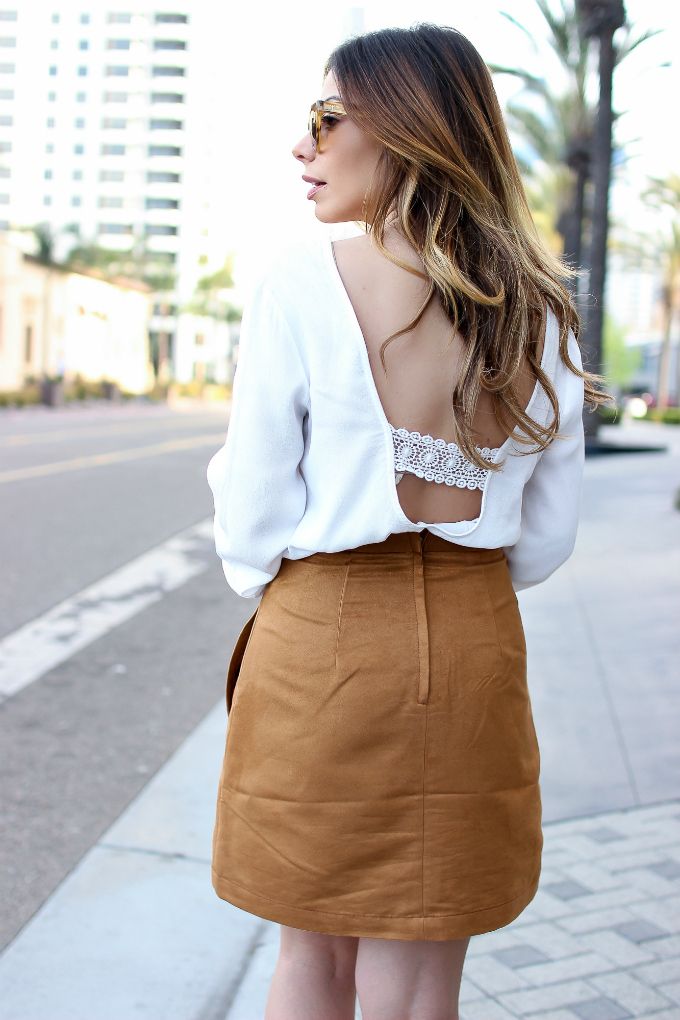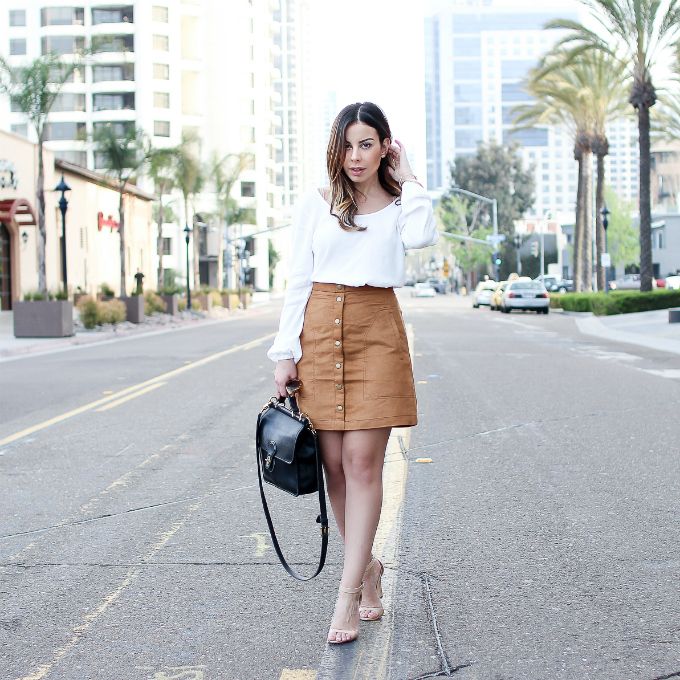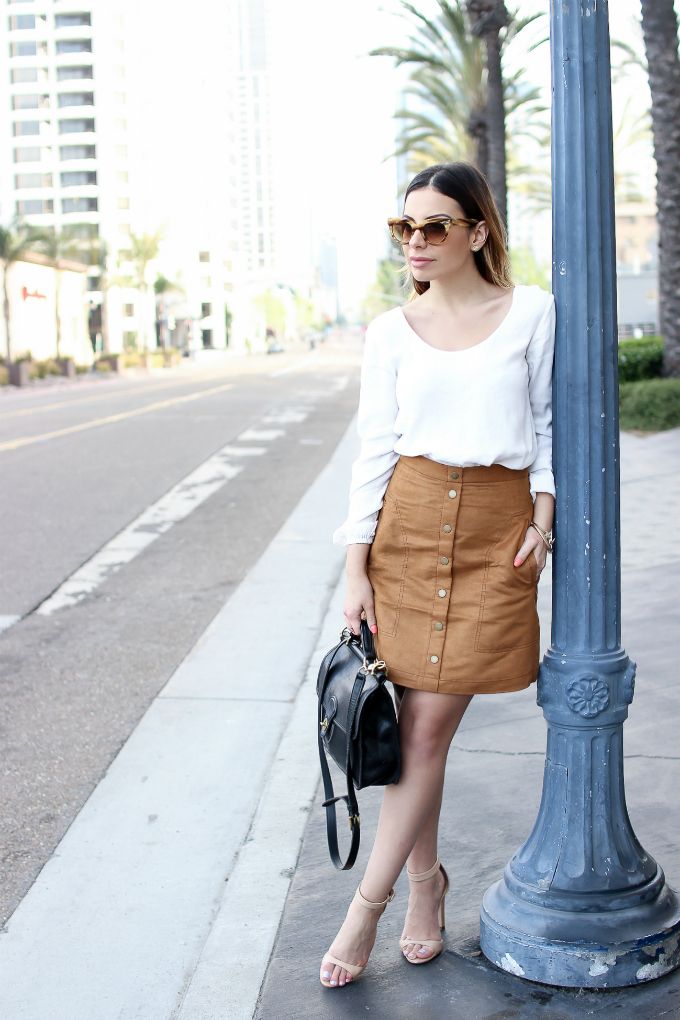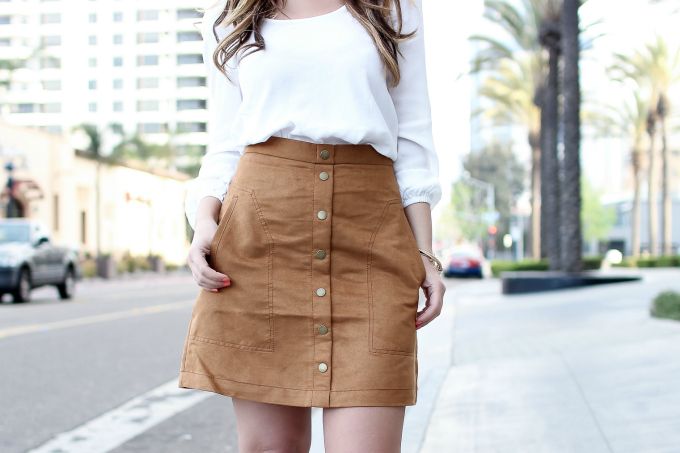 I have this new found love of traveling in California.
You would think having lived in LA for 26 years I would have got around to seeing most of it.
But, no....
I stayed in my bubble and this year I decided to pop it.
Emin and I made a promised to visit a new local-ish city once every month.
As you know this month we went to SD for a few days.
I managed to snap one outfit photo while there which I'm pretty proud of,
Being on a semi-vacation while shooting is tough!
I wore this dreamy
Lovers + Friends
blouse with peak-a-boo back detail and an HM faux suede skirt straight from the 70's.
Unfortunately, I had no time to iron it before shooting so I apologize for the wrinkles!
That's a major pet peeve of mine...#embarrassed.
I know, I know every time I get a new pair of sunglasses I say they're my favorite...
But really...these are!
The shade of brown mixed with pearl is phenomenal not to mention the retro yet modern shape.
Any suggestions on where I should go next?
Will definitely need to start doing some travel blogs!
xo
ejc
wearing: blouse - c/o
lovers+friends
, skirt - hm, heels - zara, bag - coach, sunglasses - c/o
triwa