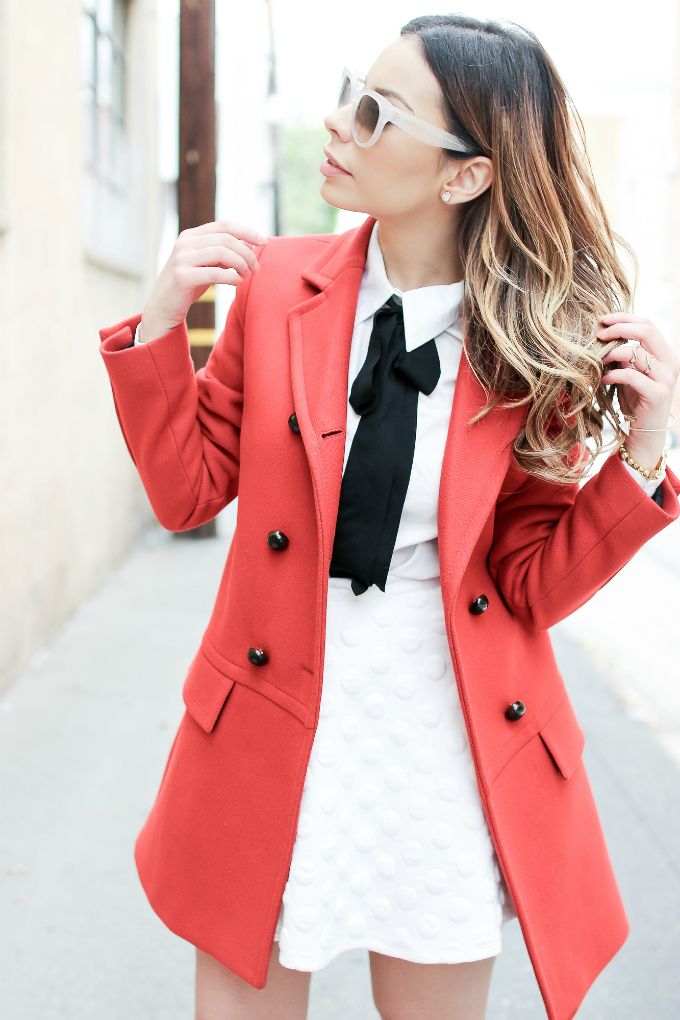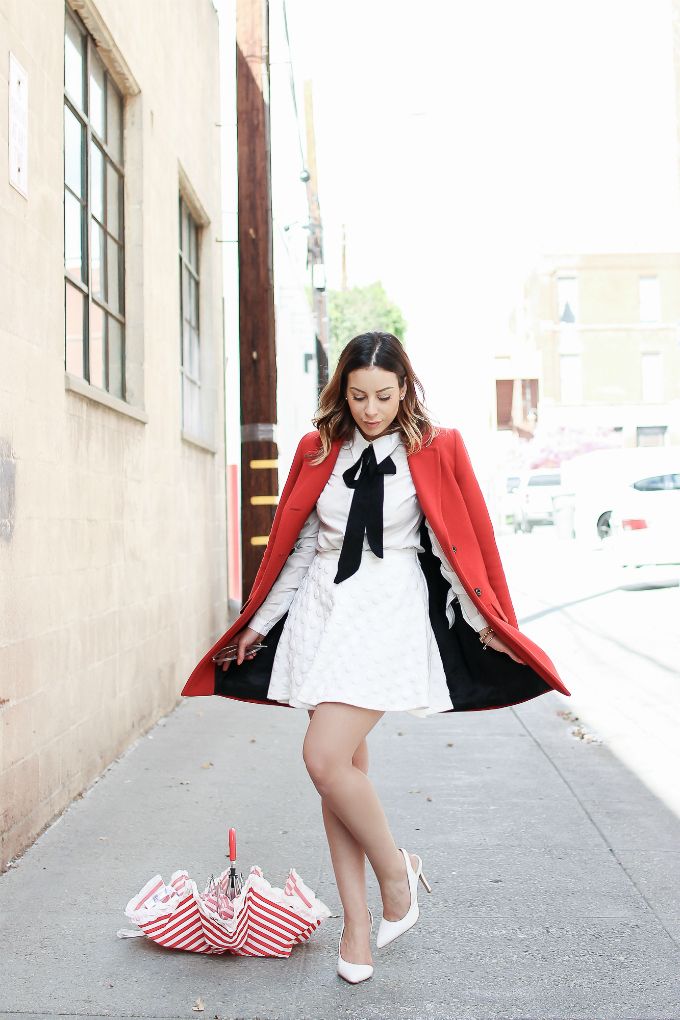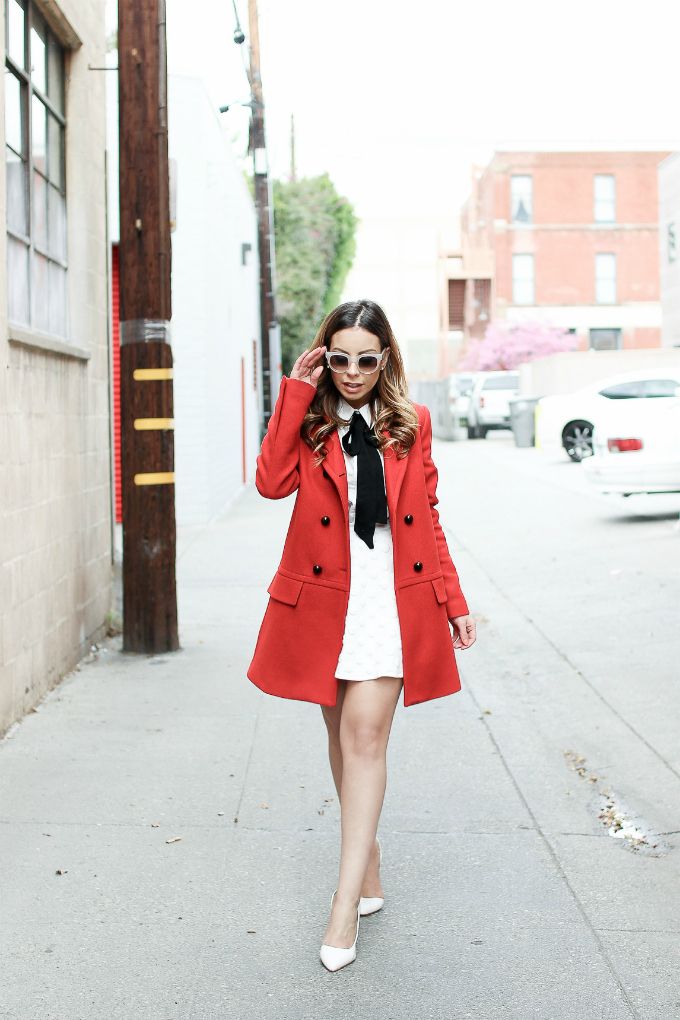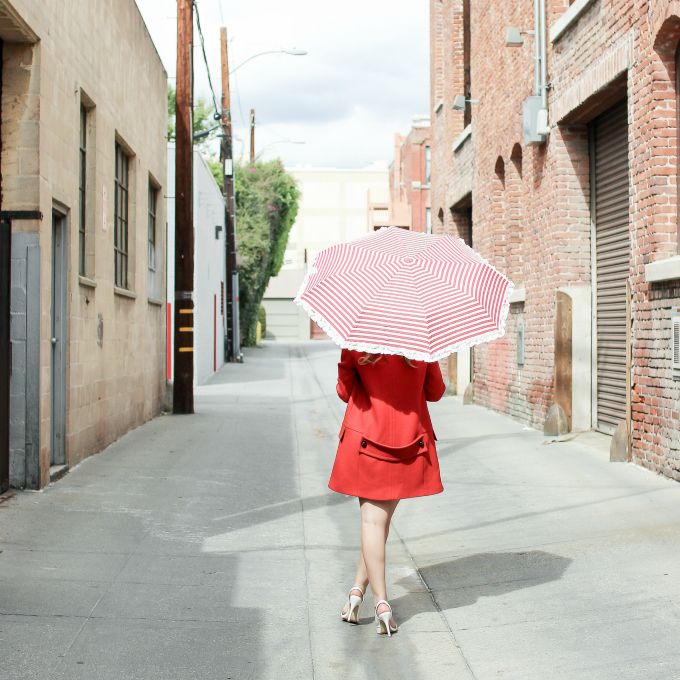 March has begun and my excitement is at an all time high.
My birthday is just a month and a few days away!
Not to mention that my favorite season will begin shortly.
Spring has a certain charm about itself.
The crisp clear air and the sudden bursts of color on the trees,
It makes me smile from ear to ear and puts me in such a great mood.
What I'm not a fan of is the rain but Spring Showers are pleasant from time to time.
This weekend was filled with on and off rain.
Which I enjoyed for the first time in a long time!
Emin and I took the opportunity to test ourselves with the crazy weather and shot some charming looks.
I purchased this red and white striped umbrella from Forever 21 on Friday night and knew it was the perfect accessory for this look.
We found a quaint alley in Pasadena and snapped away.
Of course I managed to poke Emin's eye out a few times!
Who knew umbrellas were so dangerous?
Any who, I wore items already in my closet but styled them in different ways.
Sometimes you just gotta work with what you have!
What's your favorite season?
Would love to know in the comment section below.
Thanks for sticking with me through my sick period guys!
I'm back full throttle.
xo
ejc
wearing: coat - zara, umbrella - forever21, heels - c/o shoemint, skirt - c/o lucca couture, blouse - c/o missguided, sunglasses - celine via bluefly