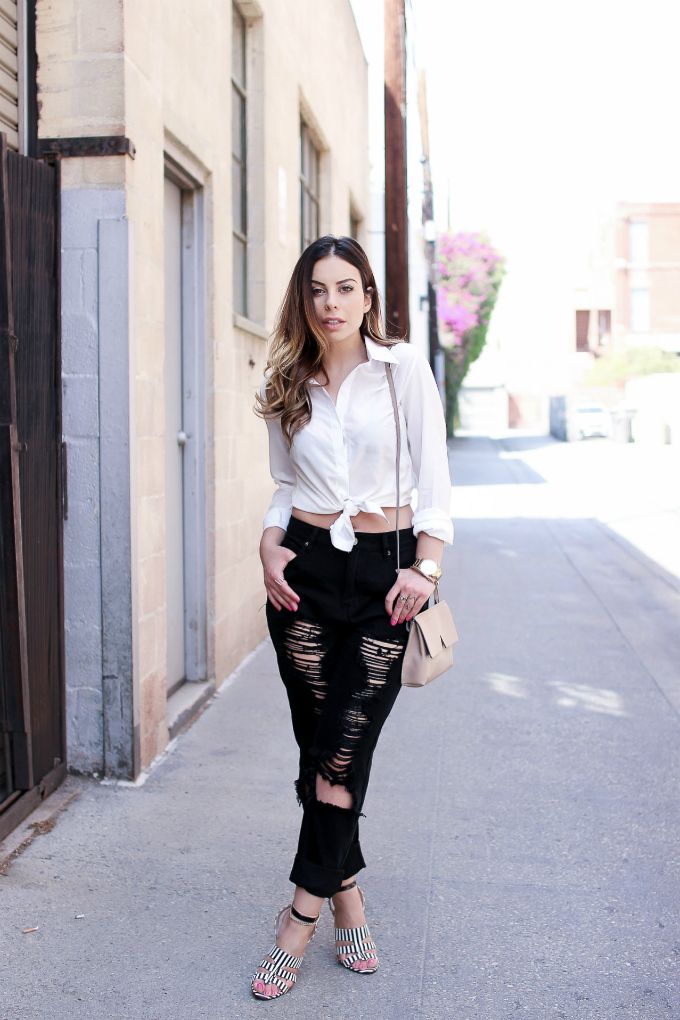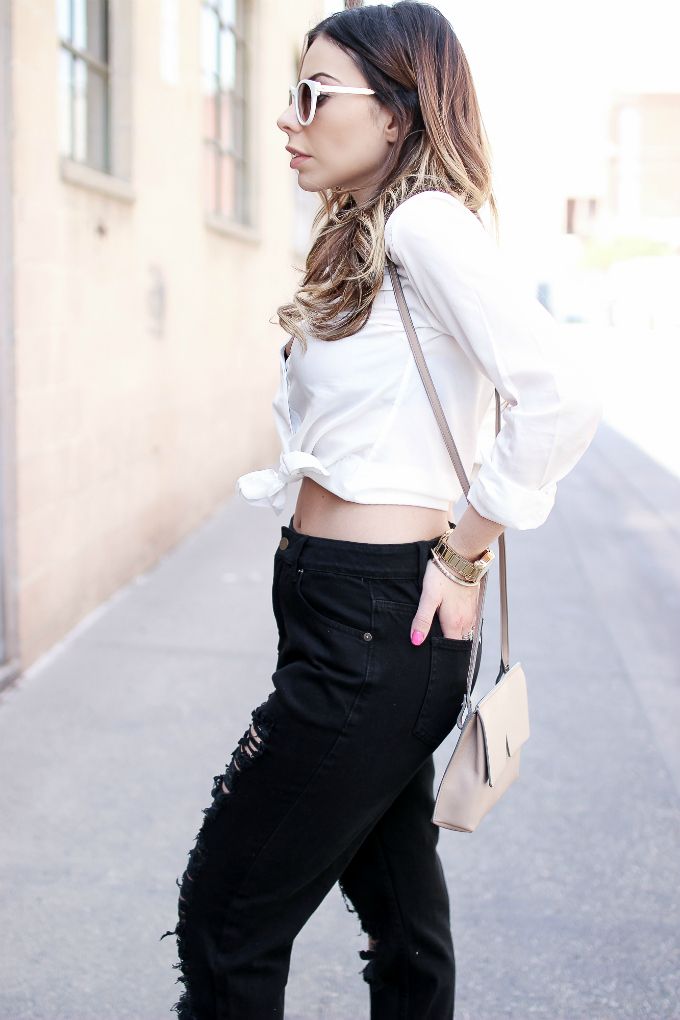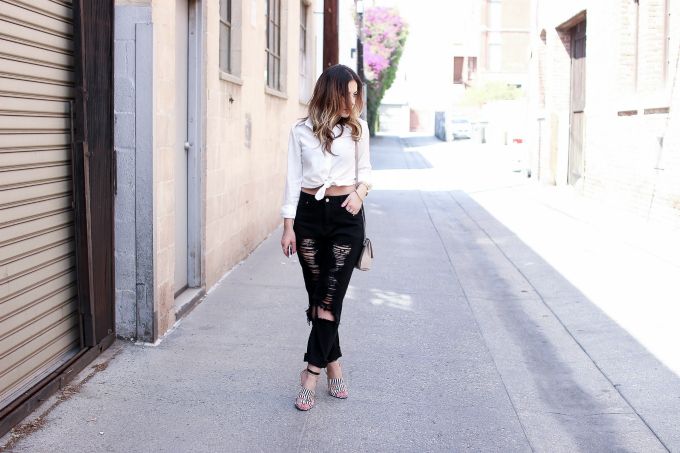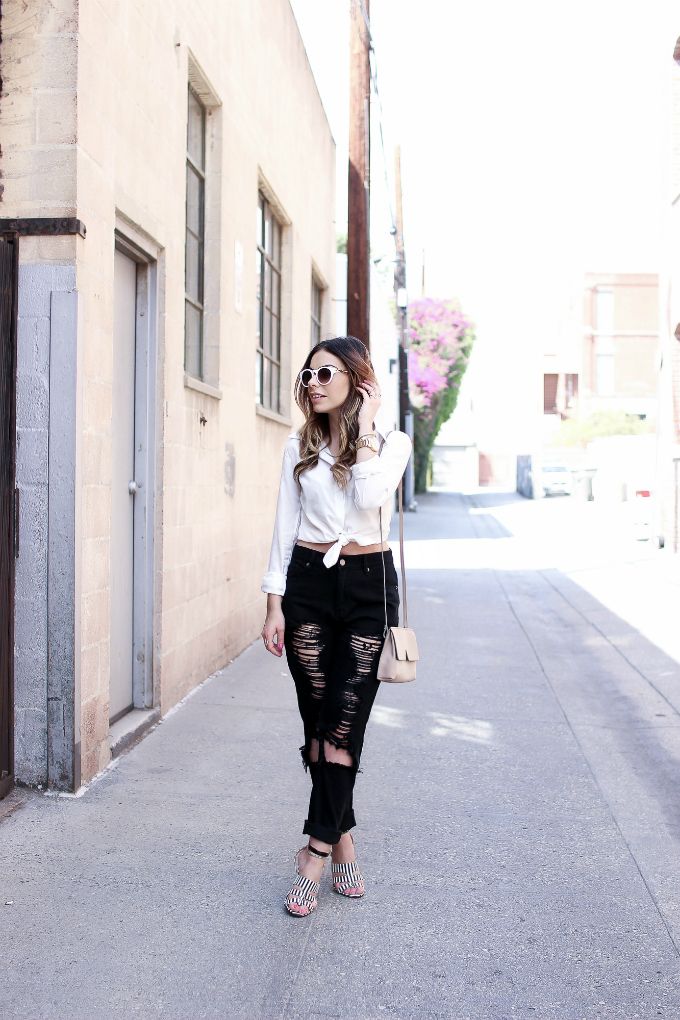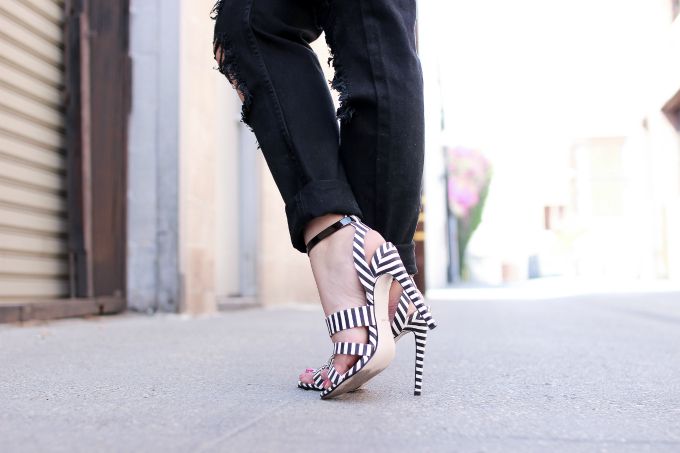 The hunt for a black and white stripe heel is officially over!
I guess you can say I'm a bit of a shoe freak,
Especially when I imagine a shoe in my head and it's no where to be found!
I posted on my
Instagram
a few weeks ago my deep desire for a black and white stripe heel,
whether it be a pump or sandal.
Thanks to my loves at
Little Mistress and Paper Dolls
my dreams came true.
Waahhhhla!
The outfit possibilities with these bad boys are endless.
Feminine, sexy, casual...
I decided to take a boyish route with this one pairing
Forever 21 black distressed boyfriend jeans
with a white button up shirt.
Now, we all know the white shirt is a classic but the nice thing about fashion is that you can reinterpret and refresh your key wardrobe pieces.
I took this
MissGuided Pussy bow blouse
which I've worn a million times (
here
and
here
).
And omitted the bow, unbuttoned a few pieces and tied the bottom in a knot baring my midriff.
I felt like a total cool girl in this look because it was so relaxed and effortless.
Try out this little spin on a classic piece and be sure to tag me in your versions!
xo
ejc