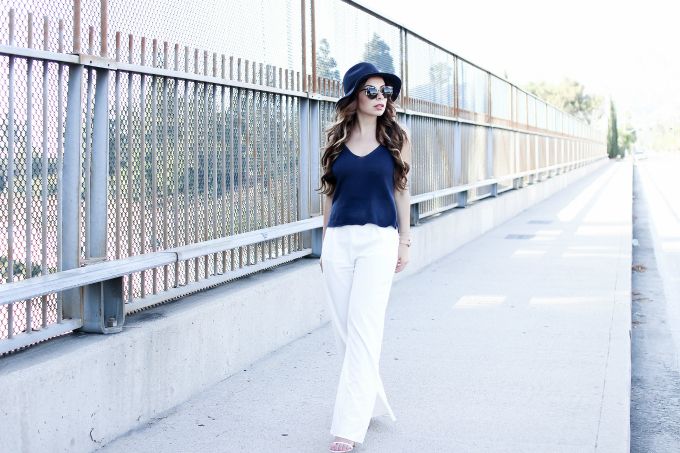 I'm going to keep this one super short and super sweet.
There is nothing I love more than wide leg pants.
Okay, maybe I'm lying because I love full skirts and sunglasses just as much.
BUT, wide leg pants are definitely in my top five clothing item obsessions.
They are flattering, chic and above all..COMFORTABLE.
I paired this one (which you've seen a million times, insert side smirk emoji)
with a navy knit crop tank via
Azalea
and matched that to my wool fedora hat.
I've linked some of great wide leg pants below for your shopping pleasure.
Happy Saturday, love you all!
xo
ejc
wearing: top - c/o
azaleasf
, pants - c/o shoptobi, heels - zara, hat - shop prima donna, sunglasses - super