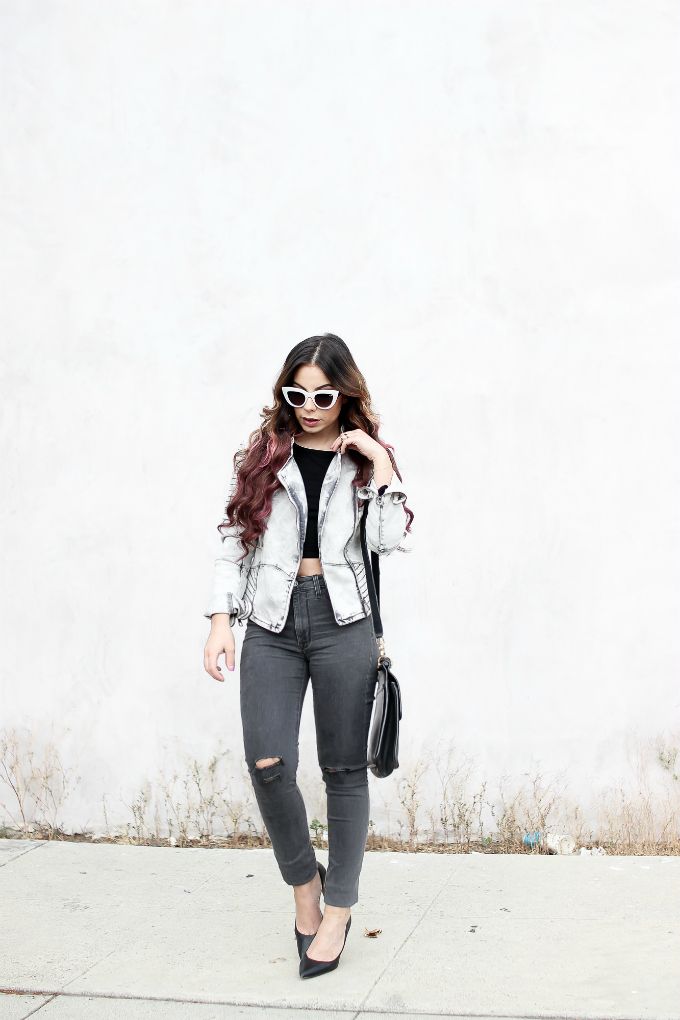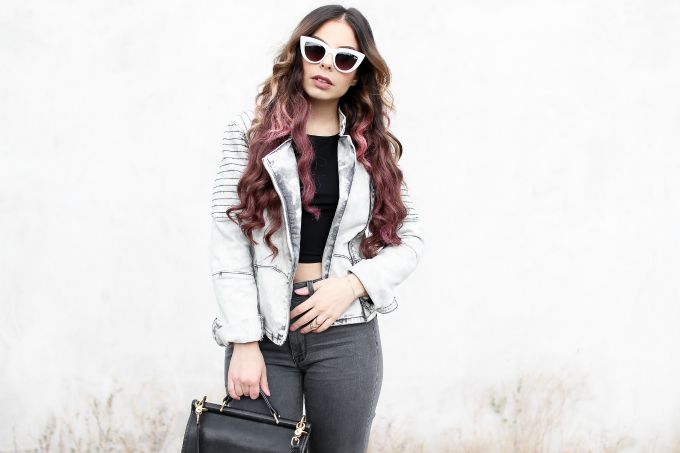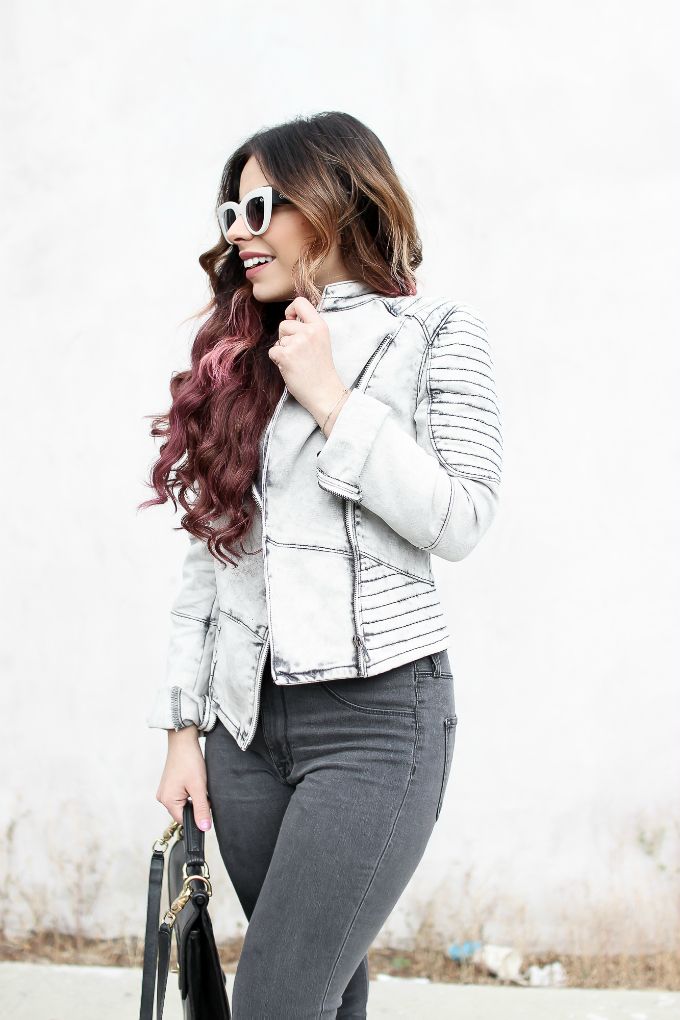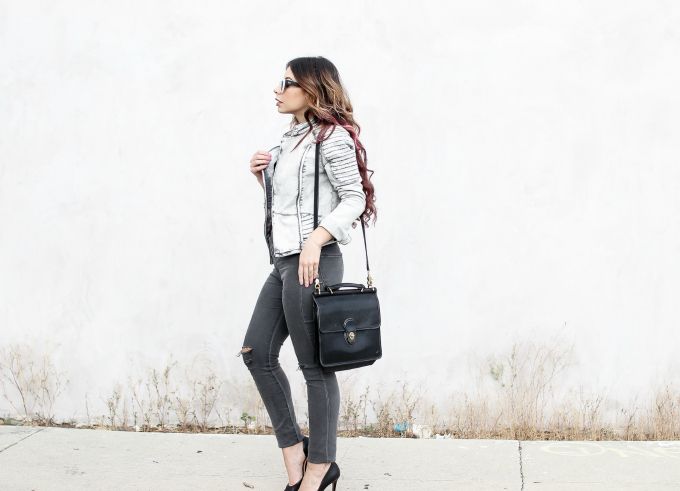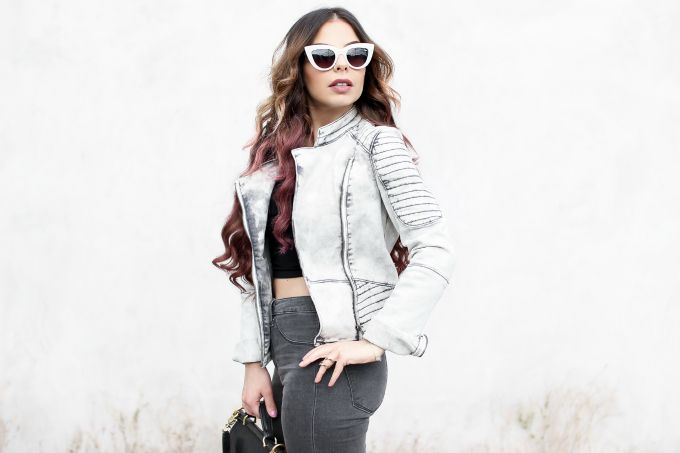 Can we say I have multiple style syndrome or what?
I go from girly girl, to chic, to androgynous and rocker chick all in a seven day span.
It's a problem.
It really, really is.
I tend to like bits and pieces of all styles.
I love bows and lace, leather and studs, cotton and basics.
I think a lot of what we wear on the outside reflects ourselves on the inside.
And my insides are confused (major haha!)
I'm a very adaptable person, I have never been defined by any one thing or any particular group.
I always got along equally with everyone, and I liked a variety of things.
Music, books, places to hang out, etc.
With my new found pink hair, which I am trying my hardest to wash out btw!
I channeled a side of myself that I hid for quiet some time.
Bad to the bone Emily.
I donned my Guess acid wash jacket with some killer grey skinny jeans from
DSTLD
.
They are by far my most comfortable pair of pants right now.
The stretch and softness is unbelievable!
For some reason, the hair and the glasses add a rocker
I don't give a D$%M vibe.
I dug it and I hope you dig it too!
xo
ejc
wearing: jeans - c/o
DSTLD
, jacket - c/o Guess, sunglasses - quay, heels - jessica simpson, bag - coach, top - c/o missguided