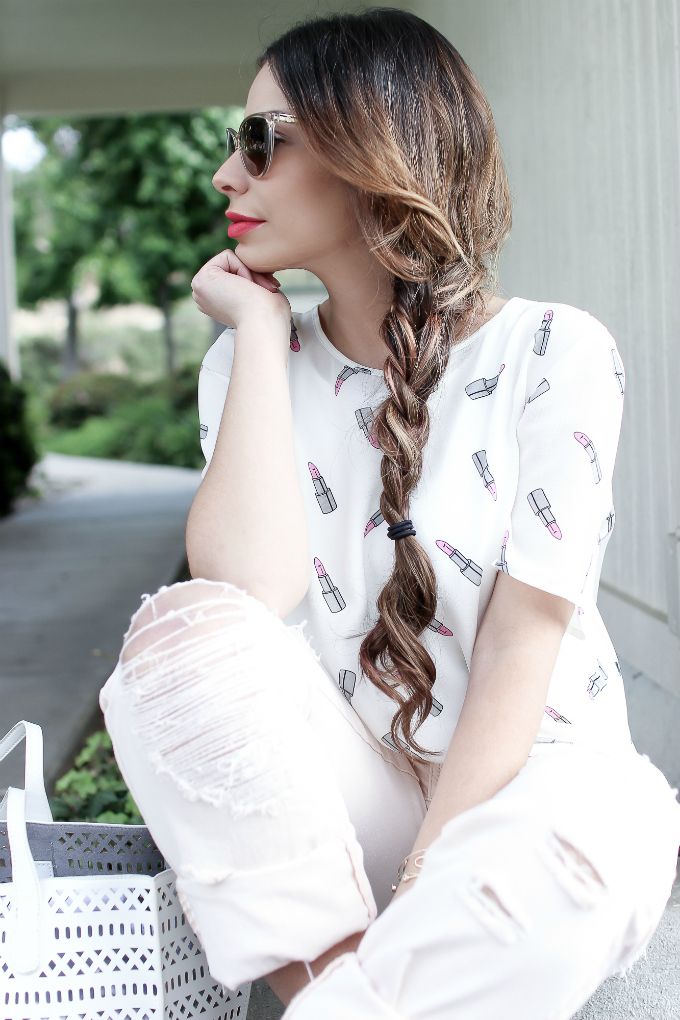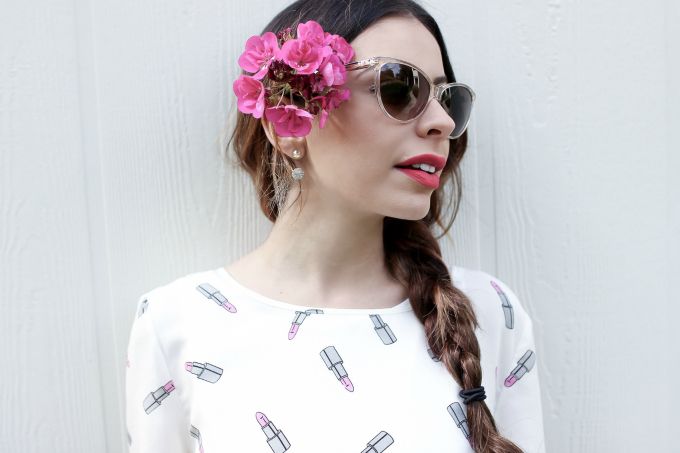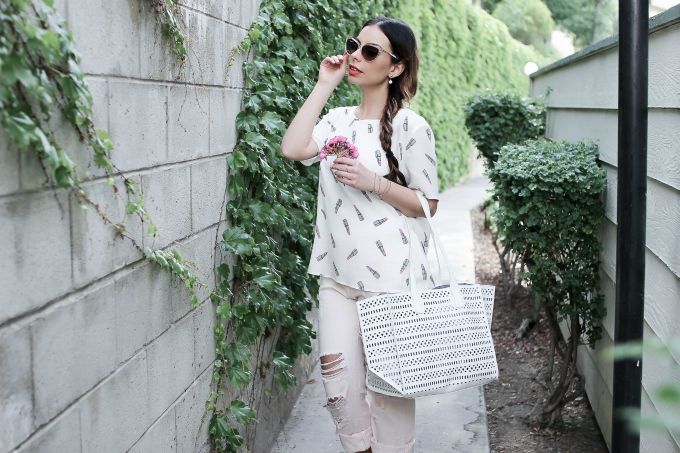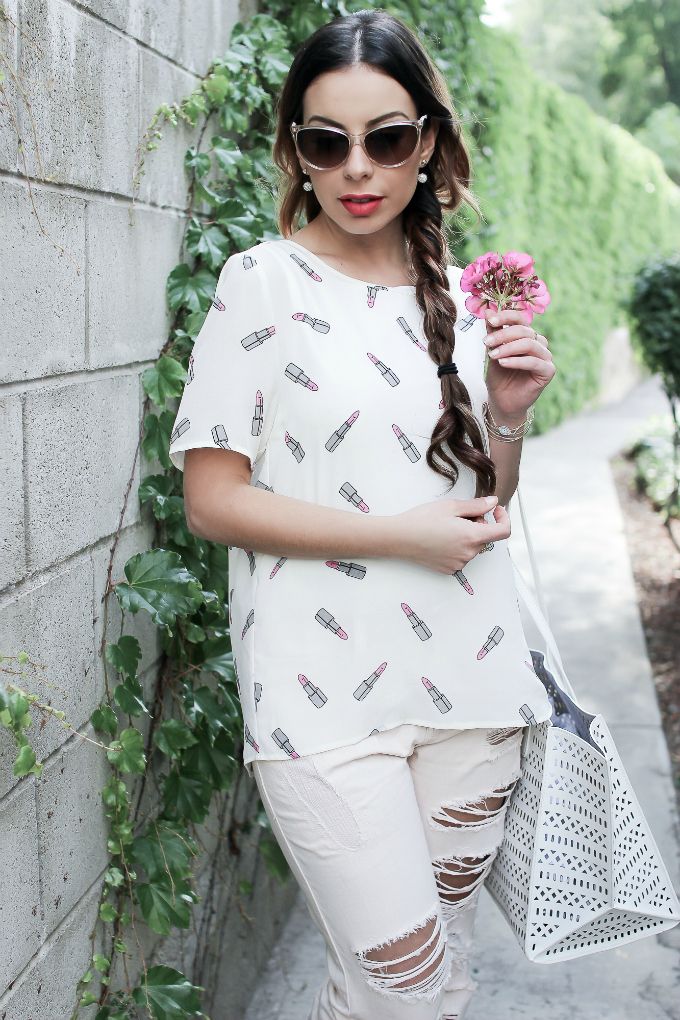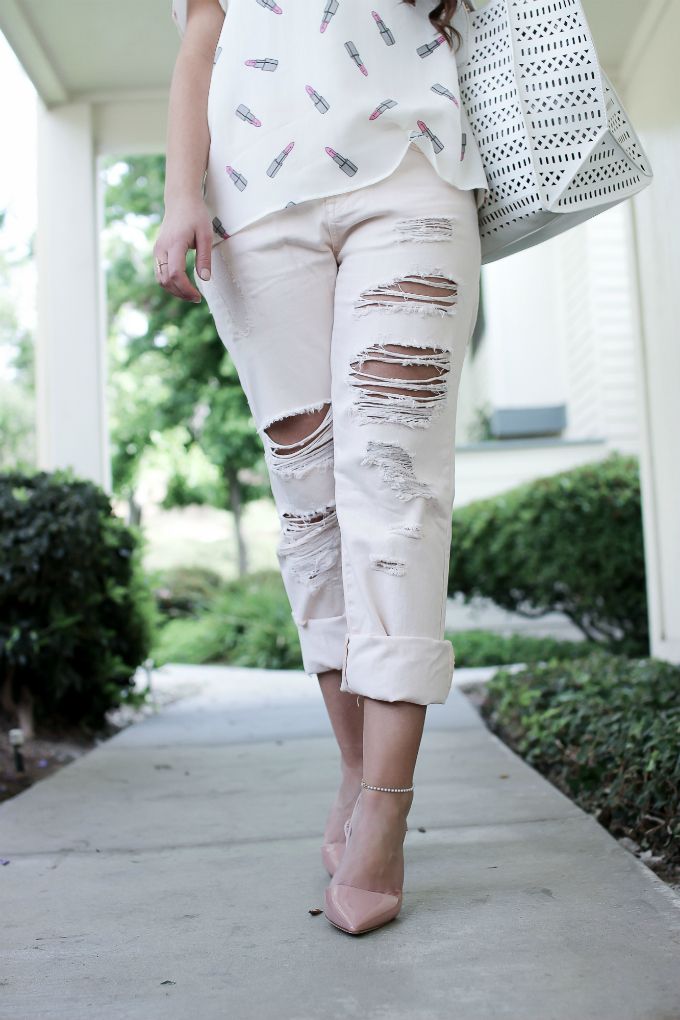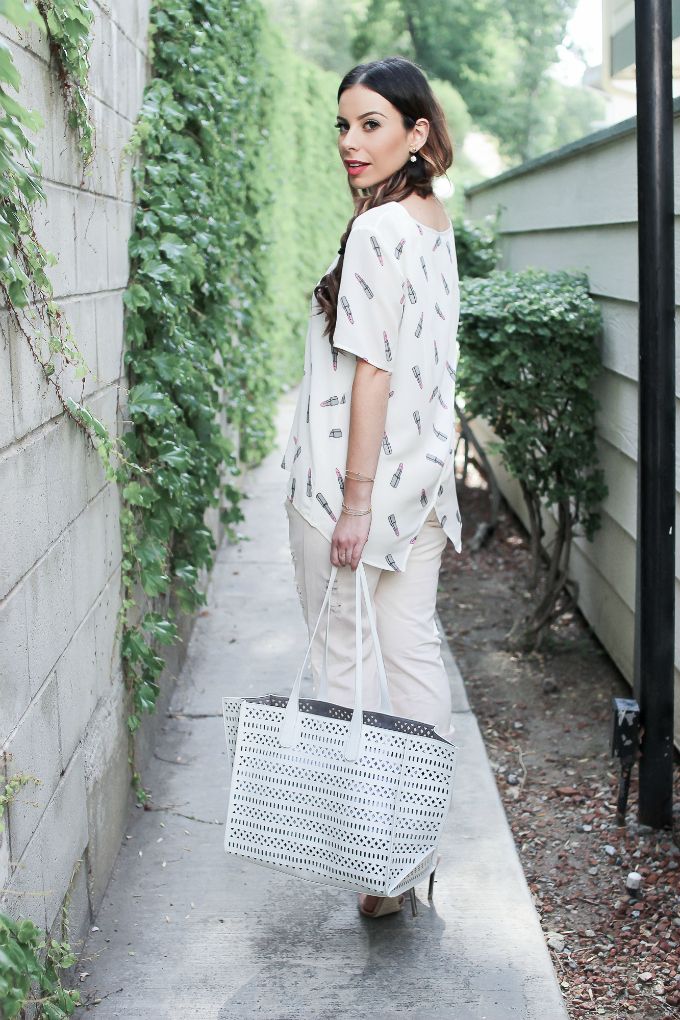 There are things in this world that are universally loved by all women.
Things like fresh flowers in the home, a pair of glitzy studs and a signature lipstick.
I find that when I constantly surround myself with these simple little things...
I feel wonderful, inside and out.
There's no denying what a great lipstick can do for you on a bad day!
Which brings me to this lipstick print blouse by
Wyatt
.
Not only does it hang on the body in an effortless manner but the quirky print adds such charm and character.
What gives an outfit dimension is the mixture of high and low fashion, casual and chic wear.
How boring would it be if everything we wore was one basic style?
I brought the chic factor with my Wyatt top, Gucci sunglasses and Jimmy Choo slingbacks.
Distressed jeans, an over-sized summer tote and my messy side braid added a relaxed feel.
Definitely taking this look to Memorial Day brunch (aka bottomless Mimosas) with my girl friends!
Have an amazing Monday guys.
I am stoked for the long weekend - so close yet so far!
xo
ejc