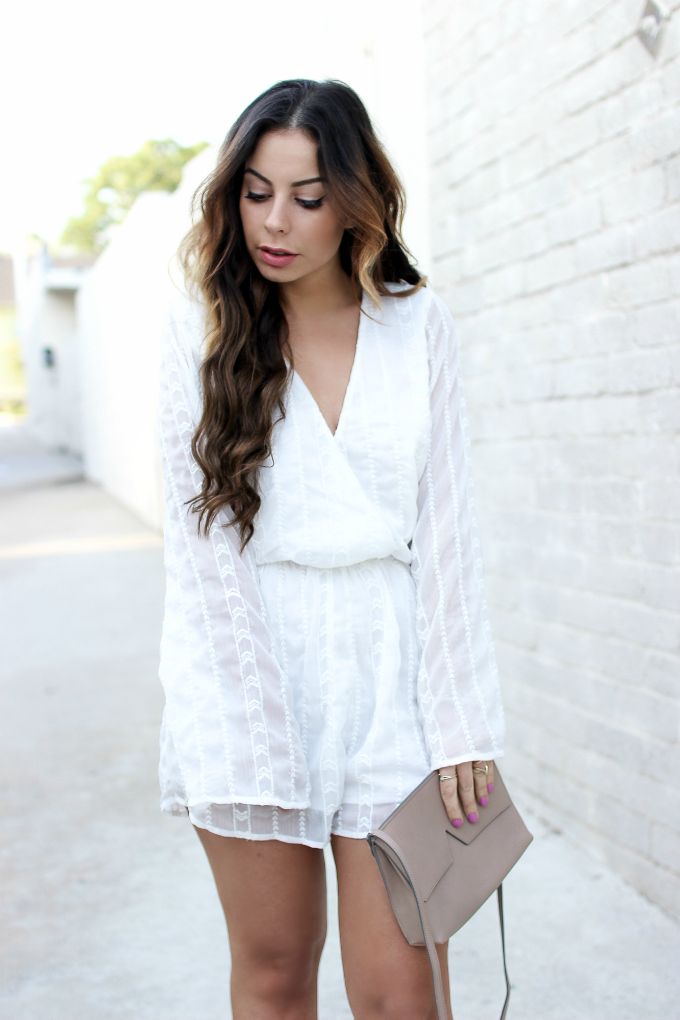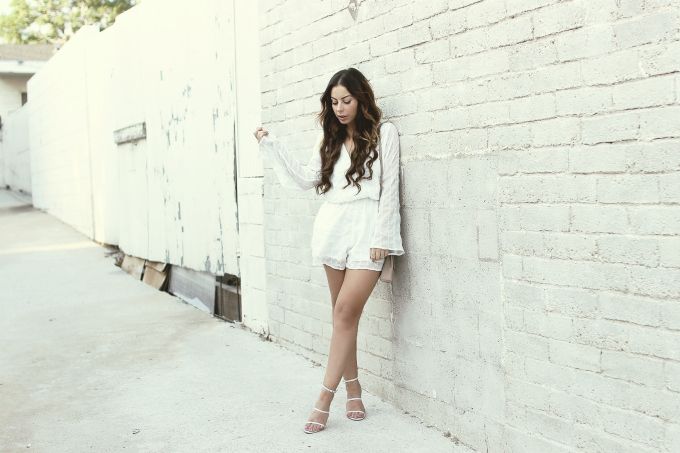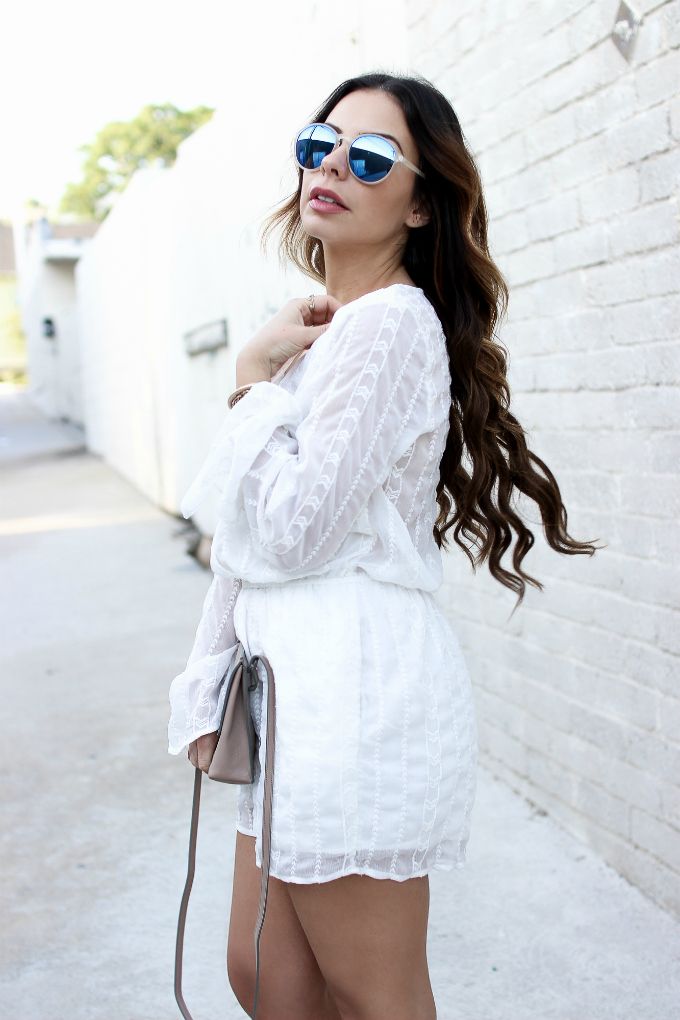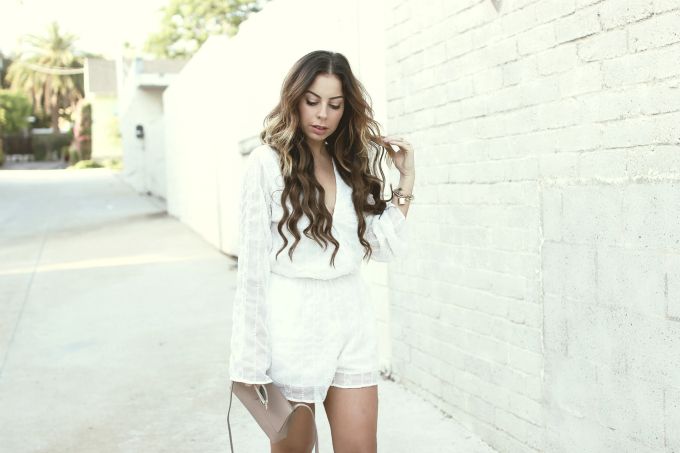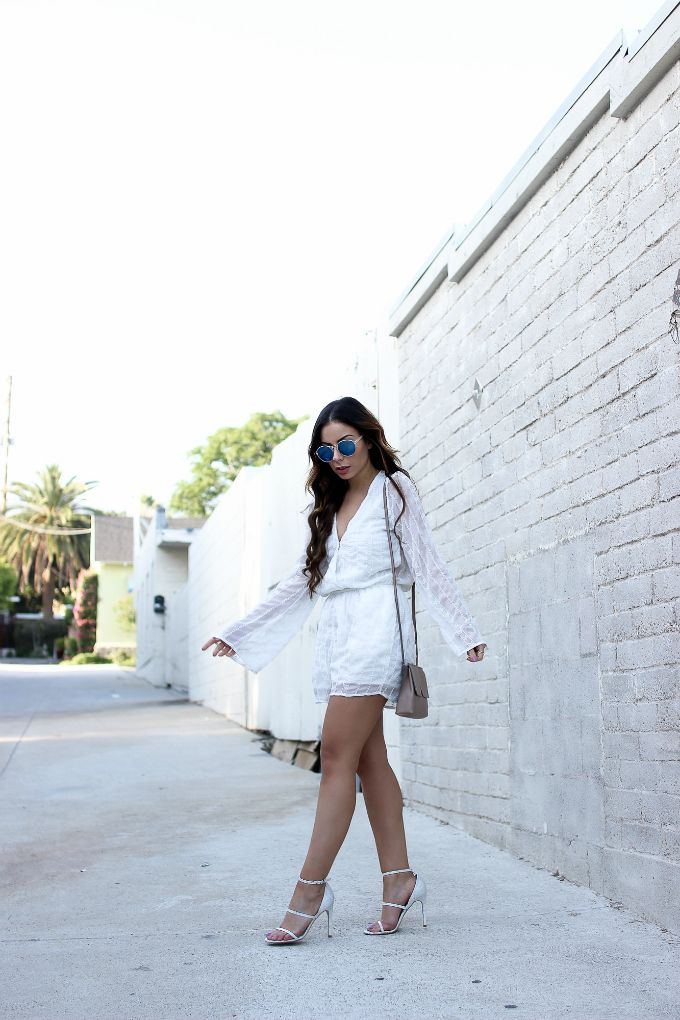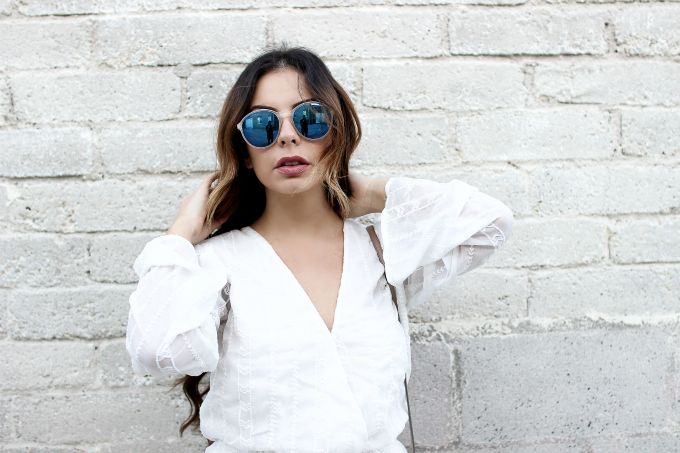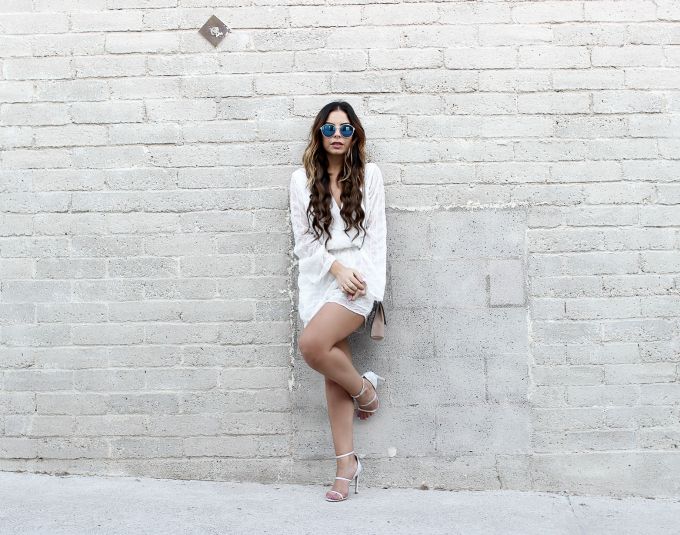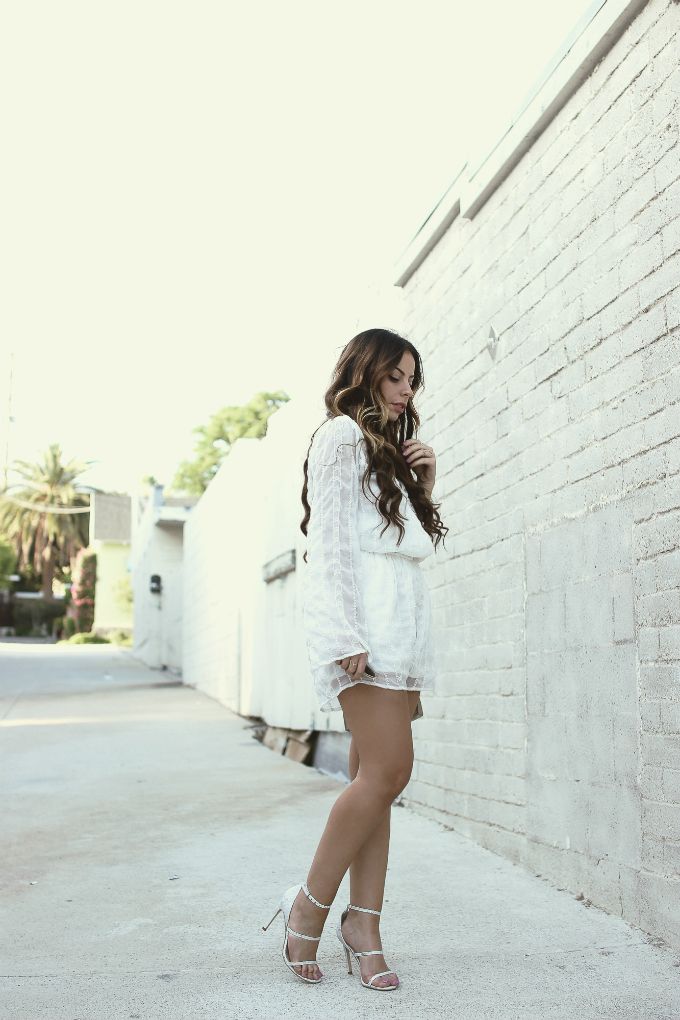 Sometimes all you need to create the perfect look is four simple components.
No huss, no fuss, no over thinking and layering.
That's what I love and appreciate the most about summer fashion.
It's simplicity.
And let's just say I earned an A+ for shopping during Piperlime's close out.
I was on the hunt for a long sleeve white romper for about two months after swooning over Kristina Bazan's version.
I kept the look clean and crisp,
entirely white with a pop of blue in my vintage reflective sunnies and my staple Vince shoulder bag.
I have been crazy busy as of late and am so sorry for my sporadic posts guys!
Bare with me during this roller coaster ride.
Love you all!
xo
ejc
wearing: romper - olive & oak, heels - mode collective, bag - vince, sunglasses - vintage