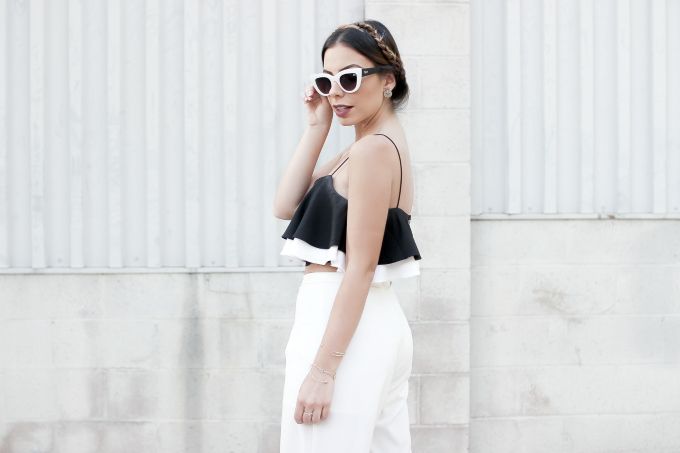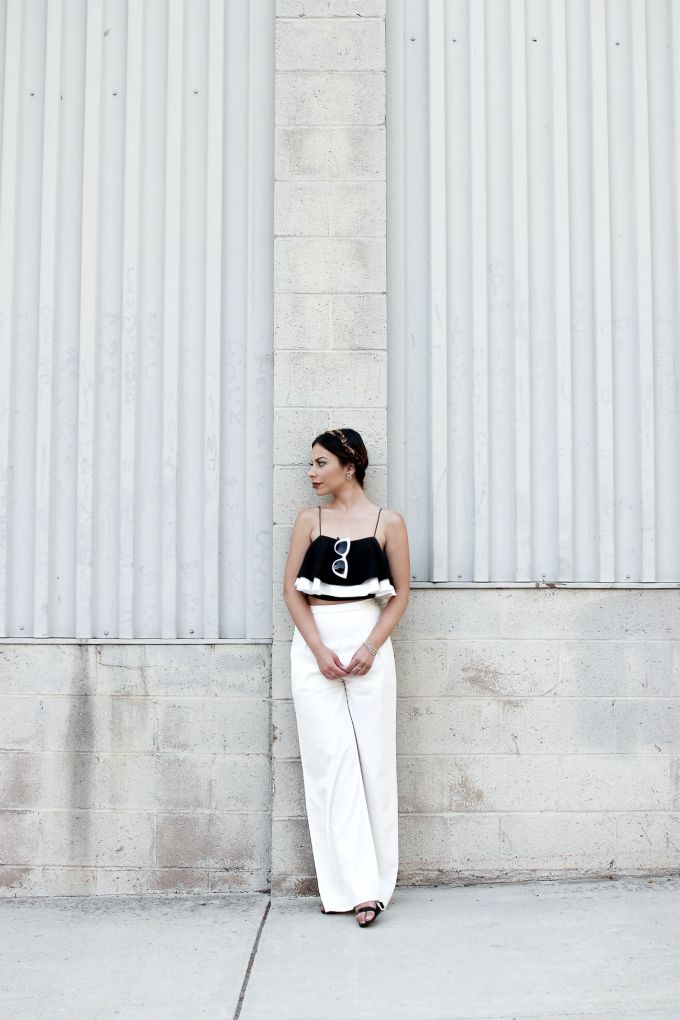 I would have been a much happier teenager had I known that being different was a good thing. It took me years to really understand this concept. Growing up I wasn't overly awkward or special but I did feel very different than all the other kids around me. I definitely went through a tough two years in High School and only blossomed as a Senior where I slowly started to gain the confidence I so rightly deserved to have.
As a 27 year old woman (a line I seem to say a lot - haha) being different is what has brought me to where I am at today. I am by no means a "success" story but the tiny things that made me peculiar as a child have helped me achieve some amazing goals.
And I am forever thankful for being weird.
Now, you're probably wondering what this is all about and to be honest it was just a thought that popped into my head while wearing this outfit. I wore this look to a baby shower with Emin over the weekend and in a sea of pastel body-con dresses I stood out. I only noticed this when a girl stormed up to me from across the yard and told me I had the most killer outfit there.
I stood back and realized how different I looked than everyone else.
And...to be honest...it made me smile.
Being different and standing out amongst the crowd is what gets people places.
So I strongly urge you to celebrate your inner weirdo!
xo
ejc