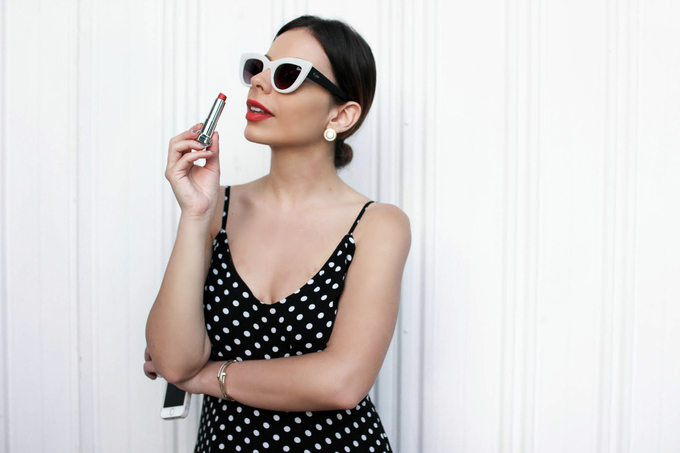 Tech toys and gadgets have always been apart of my life thanks to my computer whiz of a dad.
I literally remember hours upon hours spent with him at Fry's.
You can imagine both of our excitement when the
HP Sprout
appeared at my doorstep.
We were like kids on Christmas day ripping open our gifts.
The
HP Sprout
is an all in one device for the creative soul.
It features an over head camera for amazing product shots and scans.
It comes with editing apps for videos, photos and even a Martha Stewart program for crafting (you know I'll be using that for my scrapbooks!)
I decided to put the Sprout to good use and combine two of my greatest loves.
Sunglasses and lipstick.
I wasn't sure what I was going to create but I knew I wanted a really cool shot.
I placed my Quay sunglasses towards the top of the mat and took an ariel photo and did the same for my lipstick.
Then I duplicated the images several times and placed them all over the HP mat.
Clicked save and came up with this quirky print!
It can be used in so many ways…printed and placed in a frame, as a cover for a notebook and even as a wallpaper for your smartphone.
The possibilities with the
HP Sprout
are endless!
xo
ejc
This post is sponsored by HP Sprout.