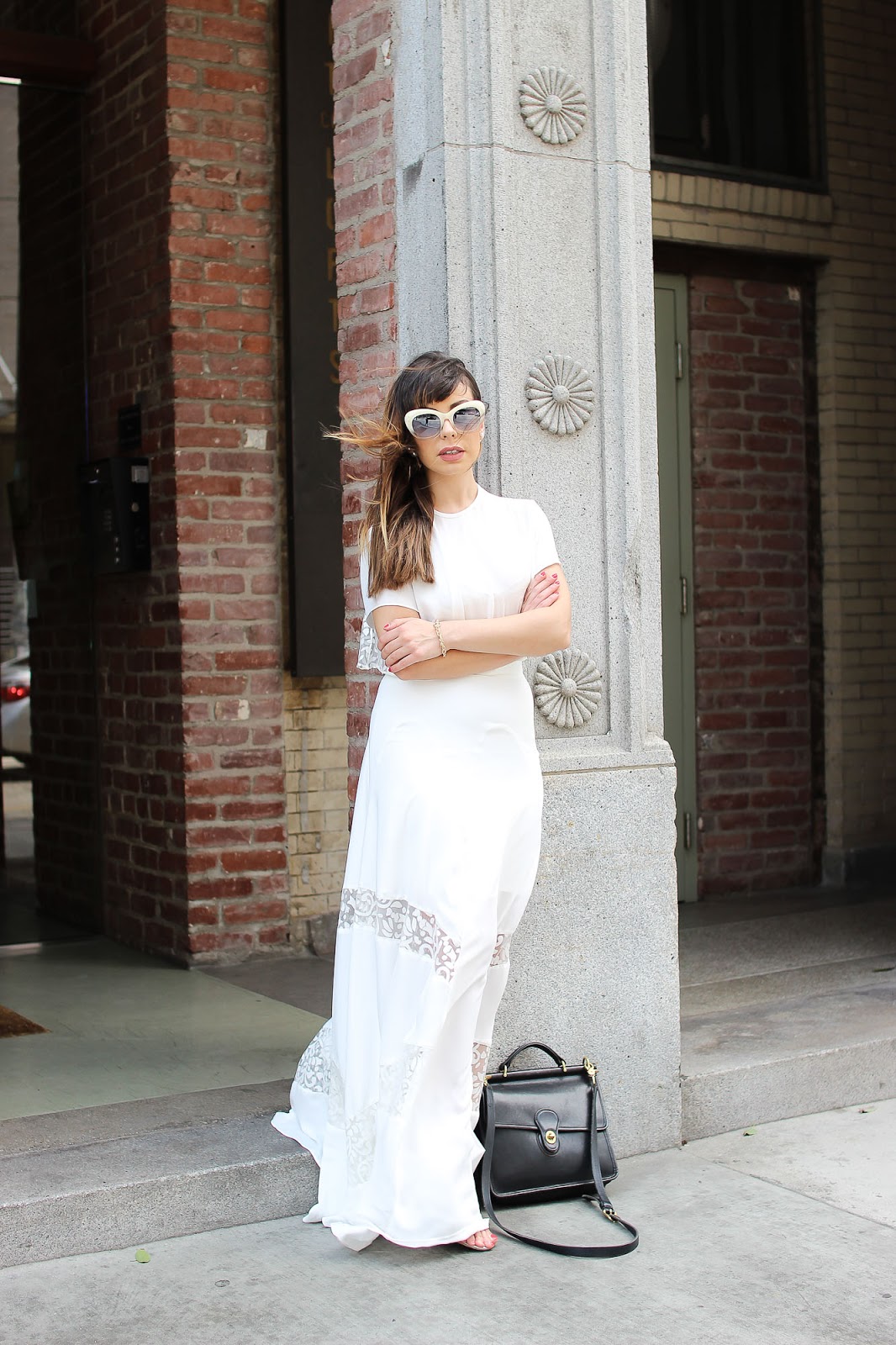 To me exploration is essential.
Exploring different cultures, foods, styles and places.
Sometimes the most fulfilling experience is exploring what is right underneath your nose.
Something you took for granted or over looked.
Emin and I spent a day in Downtown Los Angeles…actually we explored and adventured there.
I hadn't been down there for a couple of months and it felt good to walk the streets that were filled with people and filled with life.
(When you live in the outskirts of the city, you don't get much of that!)
Bike riders, cafes bustling with people, flea markets filled with treasures and of course the majestic buildings.
These are all sights I took in and couldn't help but smile about.
The beautiful backdrop was perfect for this unconventional white two piece set from Fame and Partners.
The long white skirt with lace panelling blew in the wind creating dramatic shapes and movement.
The white crop top, in the same fabrication, was dainty and backless.
Featuring one tiny button to close.
All I can say is that it was a beautiful day in the City.
xo
ejc