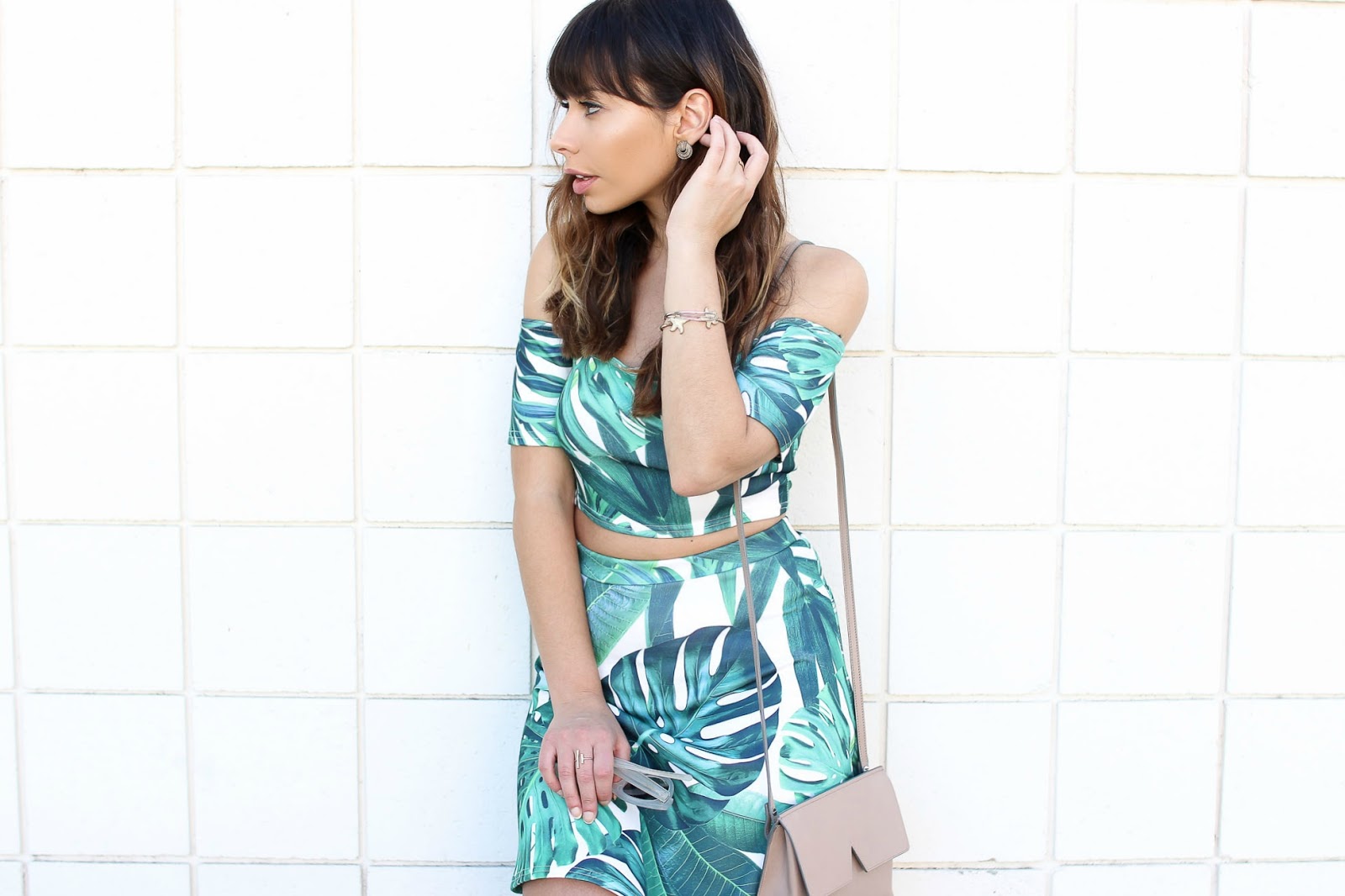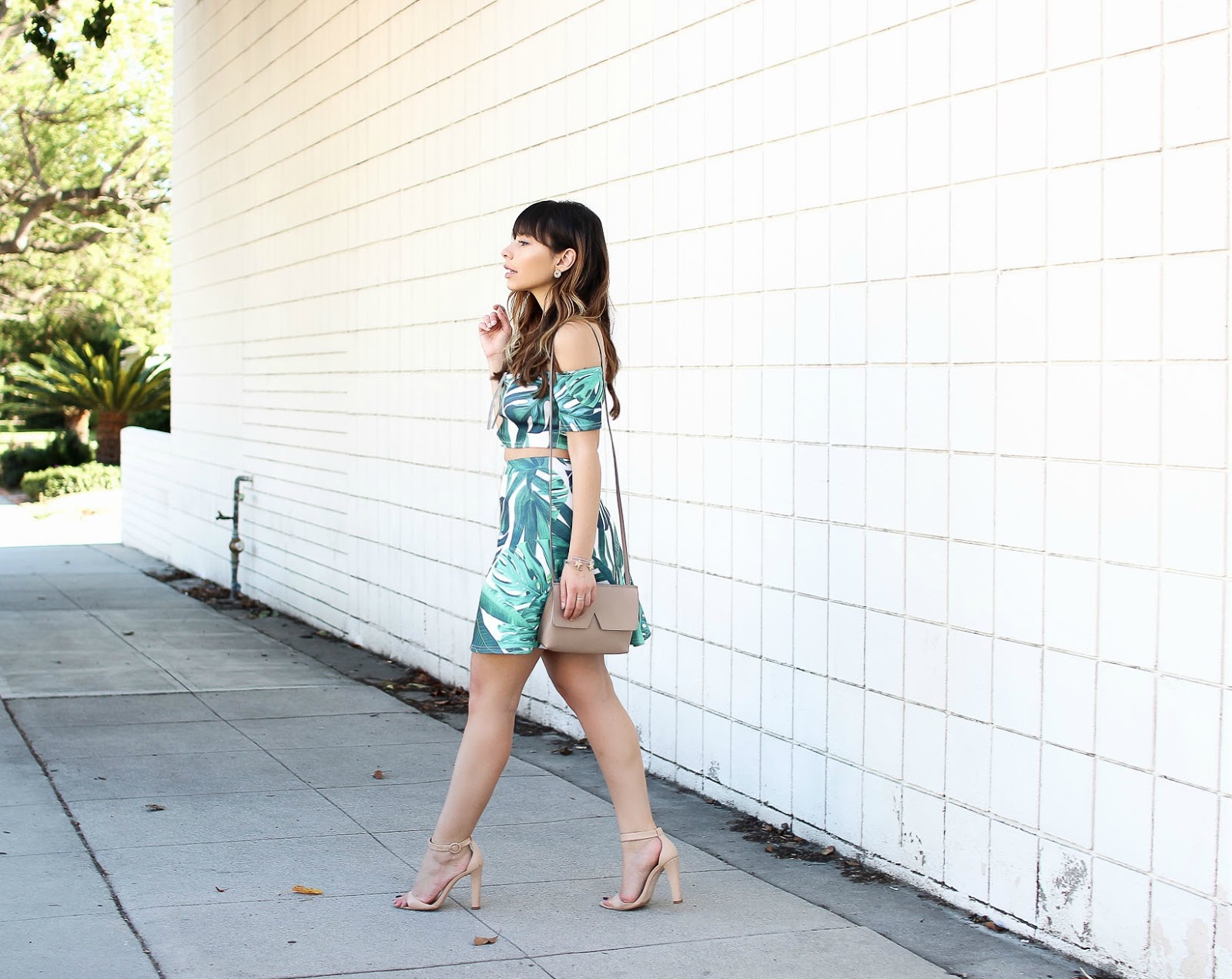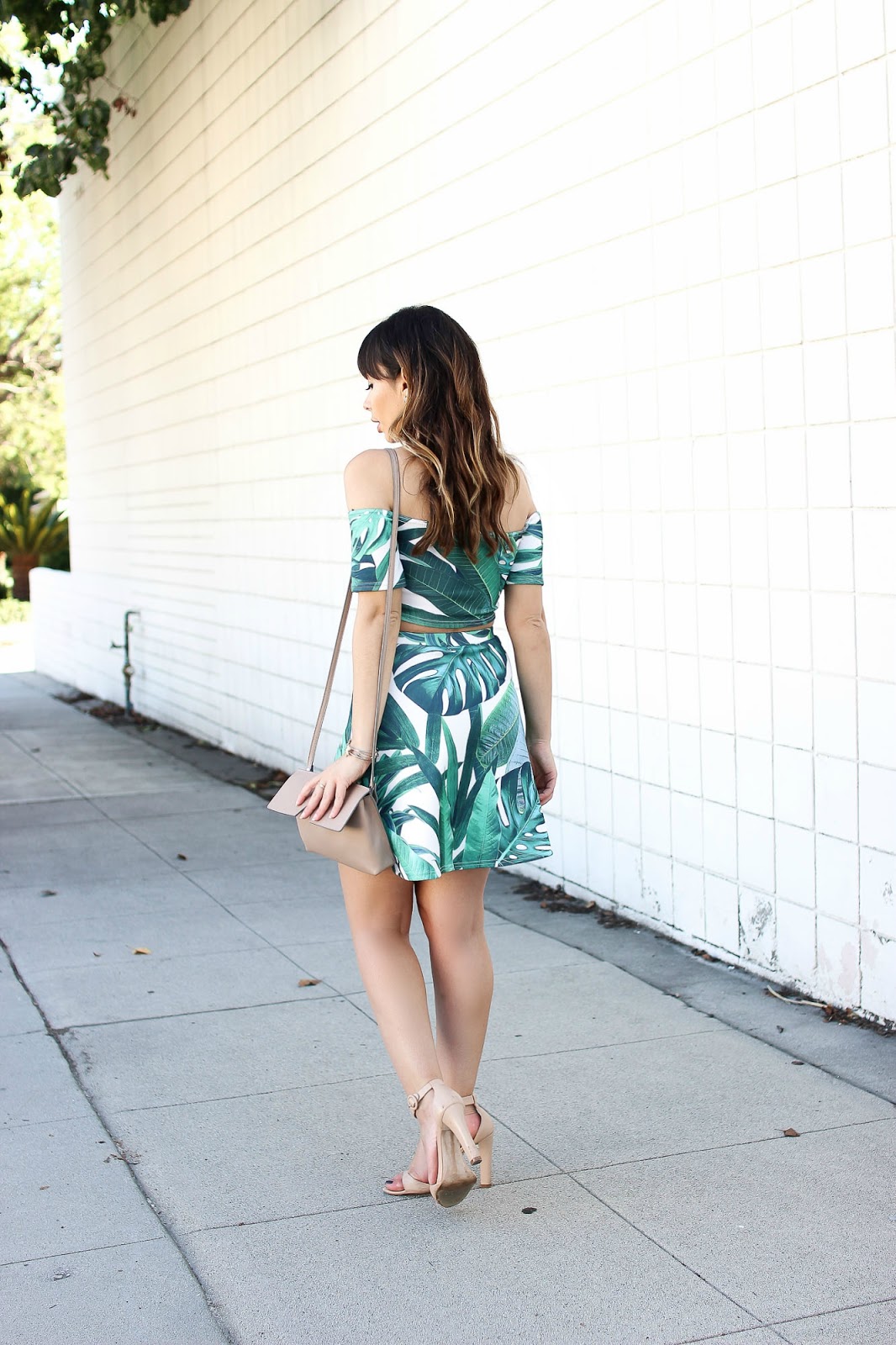 If you watched my recent
YouTube video
sharing my
July favorites
than you would definitely know why this Palm Tree Leaf print set has its own post. I'm obsessed with all things tropical and Palm Tree Print! Let's be honest it is one of summer's hottest trends. I've seen it in bathing suits, rompers and amazing duos just like this Boohoo one I am wearing. We also can't deny the IT neckline…the off the shoulder. I feel like I've been rambling about this style since I was in 7th grade so I will stop now.
I paired this matching set with nude accessories and my classic Celine sunnies, simple and summery!
After spending a few quaint days in Palm Springs I am ready to tackle the end of summer and start planning some trips for the Fall. I surprisingly did not travel much this year (to my utter dismay) but I am making an honest effort to save so that I can enjoy my life a little more! Unlike most fashion bloggers I don't have the privilege of jet-setting every week because I have a full time job aside from my semi-full time blog. Hustler is an understatement. I spend most of my days on work emails only to come home and work some more on my blog. It's exhausting…but my drive is fueled by my passion to succeed in every little aspect of my life. In the end I rather be overly busy than utterly bored.
Now, onto the fun stuff. I'm not sure where I should travel to next? I've seen most of Italy since I studied abroad for about 4 months but my heart longs for those Italian Pizzas and endless nights on the Arno River. Paris? Barcelona? Greece?
Let me know your suggestions in the comments below!
Love you guys!
xo
ejc
wearing: matching set – c/o Boohoo, heels – Zara, bag – Vince, sunglasses – Celine