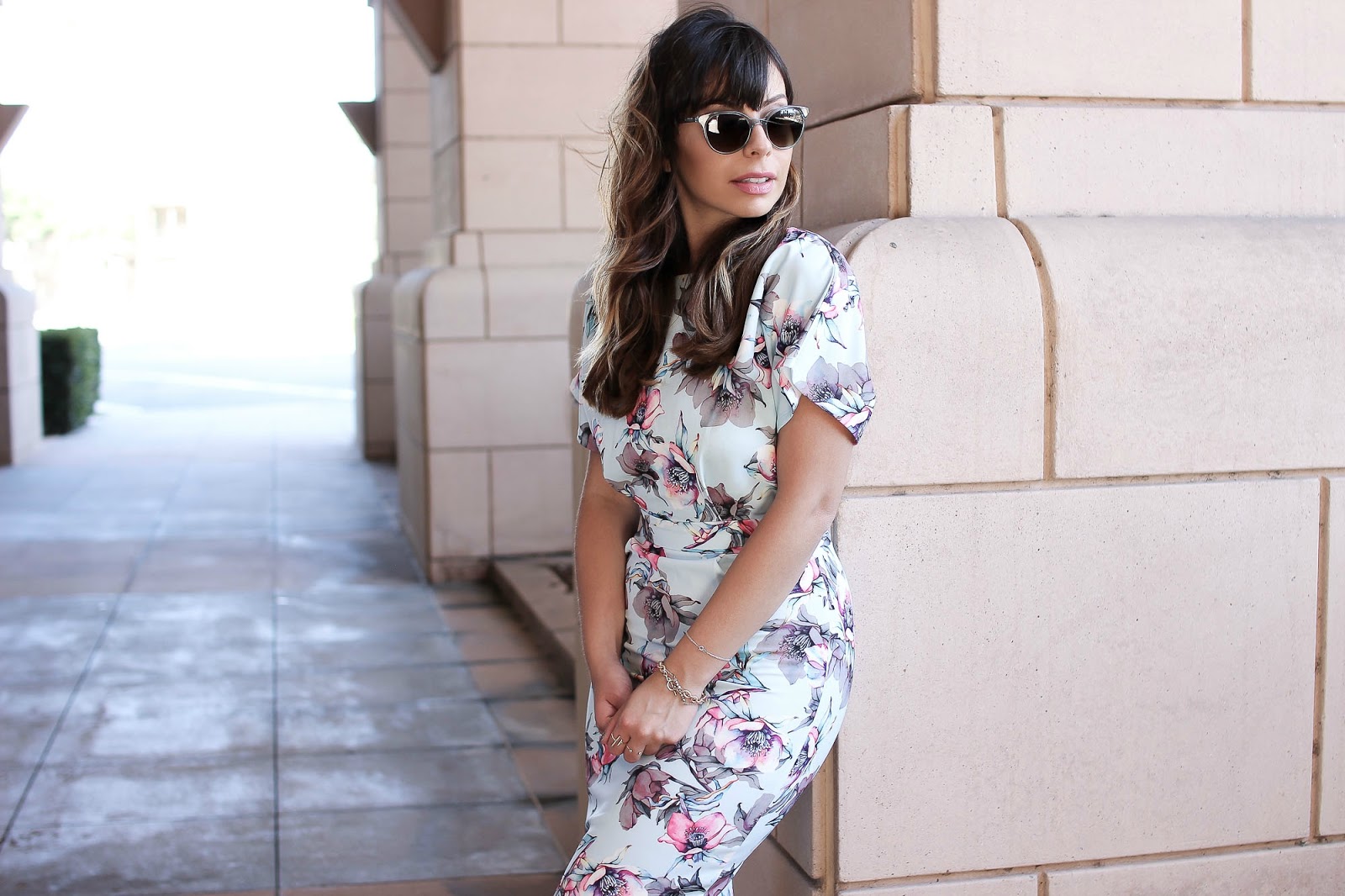 There is nothing like a good cocktail dress…and a good cocktail to be quite frank.
The two go hand in hand and I'm taking a wild guess that the term "cocktail dress" came from just that.
Over the years I've had the pleasure of working with some amazing brands and building a relationship that goes beyond a one off post.
Little Mistress Clothing
is one of those brands. It was during my MAGIC trip last week that I really understood the importance of building strong relationships. Almost every panel touched on that subject: clear communication, relationships and honesty…from both the brands and bloggers side. I for one love working with people who's style resonates with mine but who are also amazing to work with. The Little Mistress team is all that and more! I was ecstatic to see their booth during my trip and approached them to introduce myself in person. Naturally, they were one of the few brands to welcome me with open arms (which says a lot because as you know MAGIC is a high paced, sales driven environment).
When I arrived home I got a sweet little note that they would be sending me three pretty dresses to style for their upcoming magazine issue, which I will share with all of you when it is out! I love a great cocktail dress, there is something about the way it hugs your curves and makes you feel like a woman. All three dresses did that in their own special way. I love the floral number for its demure factor, the neckline and sleeves are modest and remind me of something Jackie O would wear in the 60's. The grey number is sexy, sleek and quite modern. It definitely takes inspiration from blazers with the lapel and side closure detail. Lastly, is the dusty pink lace dress. The high embroidered neckline reminds me of the Victorian era and left me blushing. I didn't overly stylize the dresses, I wanted them to shine for themselves. I paired each with complimentary heels and dainty studs.
Which dress is your favorite?
It's crazy how they are all so similar in silhouette yet so different in the overall look!
xo
ejc
Outfit 1: dress – c/o
Paperdolls
, heels – Mode Collective, sunglasses – Ivivision
Outfit 2: dress – c/o
Paperdolls
, heels – Forever 21, sunglasses – c/o Classic Specs
Outfit 3: dress – c/o
Paperdolls
, heels – Jimmy Choo, sunglasses – Celine