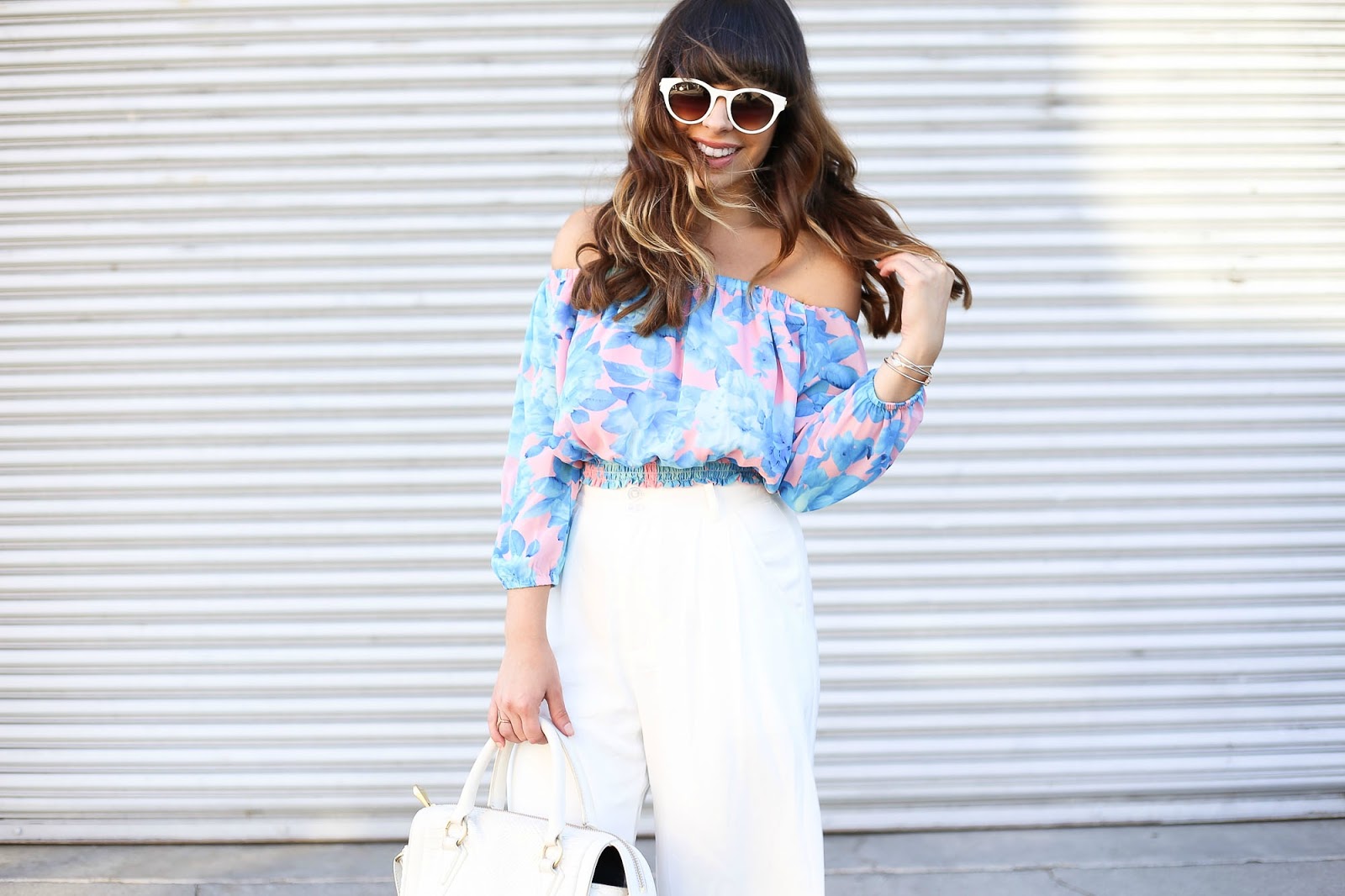 I'm possibly the only blogger NOT talking about Fall fashion.
It's great and all…I mean I love to layer and its always so nice when the new season starts because there is so much inspiration everywhere.
BUT, I'm still holding on tight to summer. I'm just not a girl who does well in colder climates…I literally can not properly open and close an umbrella and I prefer longer days and shorter nights. The fact that it will be dark by 4pm sends me into a sad Eeyore state.
I'm not promising that this is my last summer-skip-fall-head-straight-to-resort look but I am promising that there will be a consistent blend of both seasons. It's tough living in LA because today will be a beautiful day, tomorrow will be pouring rain (aka hell), which will be followed by another lovely day. It's pretty inconsistent and a pain to stick to a season. So, I am promising you all seasons in one blog!
I wore this look which I think is fit for a yacht party over the weekend. And no, we did not attend a yacht party *insert tears streaming down face emoji. I love the blend of bright pattern mixed with classic white and this
MinkPink Bubble Gum Blossom
top was calling my name. I actually had trouble styling it at first. The top is such an interesting stand out piece, it really needed a blank canvas which is where my trousers and accessories came in. Oh, and I'd like to formally mention that these white pants are a different pair from the ones you've seen a million times! I got these from Her Velvet Vase and I love the pockets and pleats detail.
Remember that you can get 35% off your entire Her Velvet Vase order by using my code
EMILYXHVVGIRL35OFF
I added white accessories and dug deep into my closet to find this age old practically historic Pour La Victoire satchel.
I think it's time I invest in some new bags!
Let me know what looks you'd like to see next!
Perhaps something more Fall…and stay tuned for my Au Revoir hat tutorial coming later this week!
xo
ejc