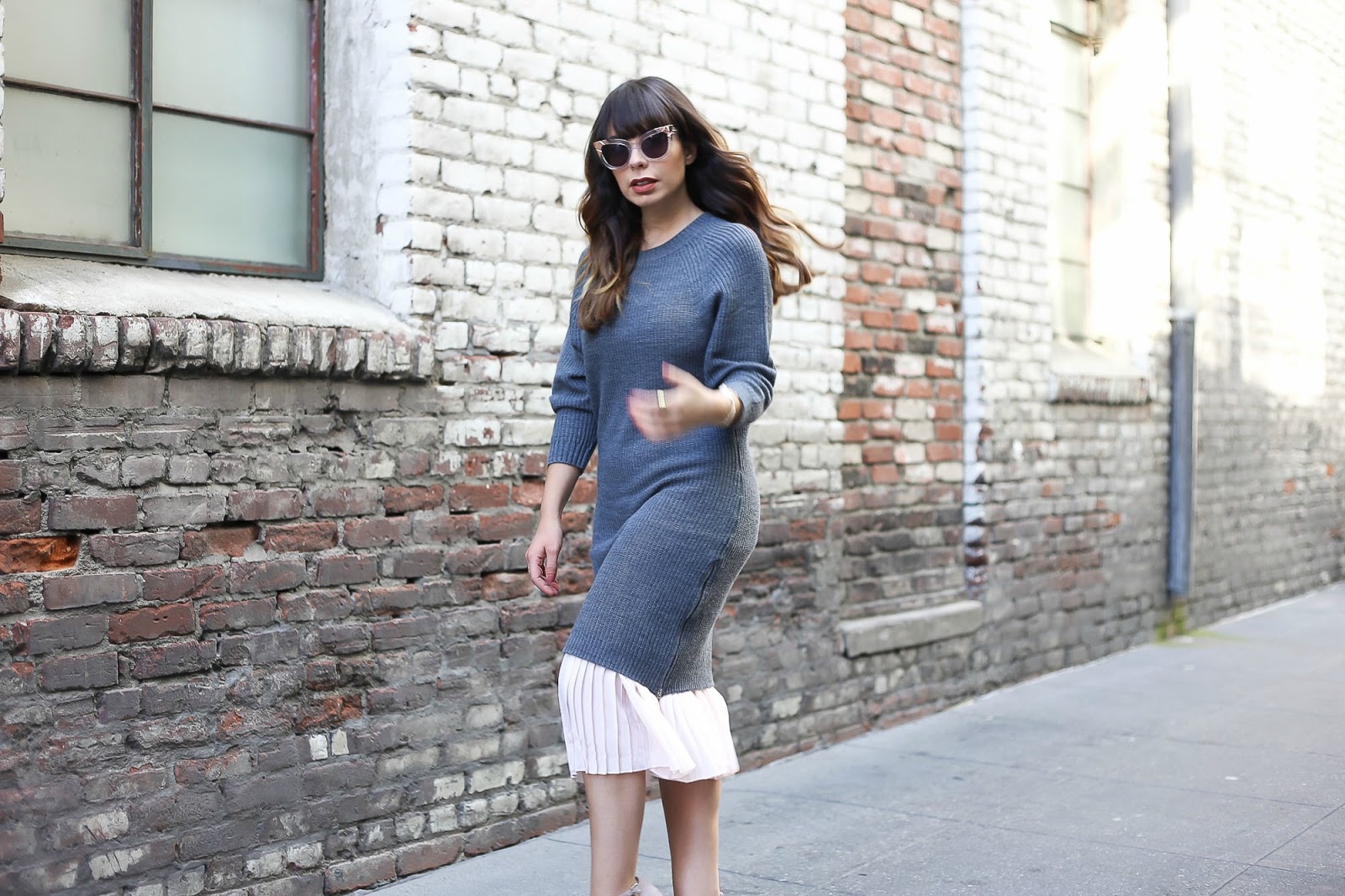 I guess it's finally time to jump on the Fall bandwagon guys! The temperatures here are still not fitting for wool coats and layers upon layers but I think we can get away with long sleeves and knits…sort of. I decided to step into my Fall wardrobe with a staple I have loved ever since I was an awkward 15 year old girl – The Sweater Dress. I remember buying my first sweater dress ever, a mustard yellow cap sleeve style from Forever 21. It's safe to say it was ill fitting on my just-hit-puberty-body but I absolutely adored that piece! I literally wore everyday that Fall.
I've definitely learned a thing or two about fashion over the years and am happy to see my style evolution from that mustard yellow piece to this
gorgeous grey number
by
Cosette
. I've come to really appreciate quality and flare with clothing. I can instantly spot a piece that is special and…different. I guess that comes from years of sifting through vintage racks. I love this piece in particular because it combines contradictory textures: a chunky knit with a dainty pleated under skirt. It's not your average mass produced sweater dress. This is something I would wear on a late September afternoon on the Champs-Elysees.
Happy Monday Loves!
I hope you have a splendid week.
xo
ejc