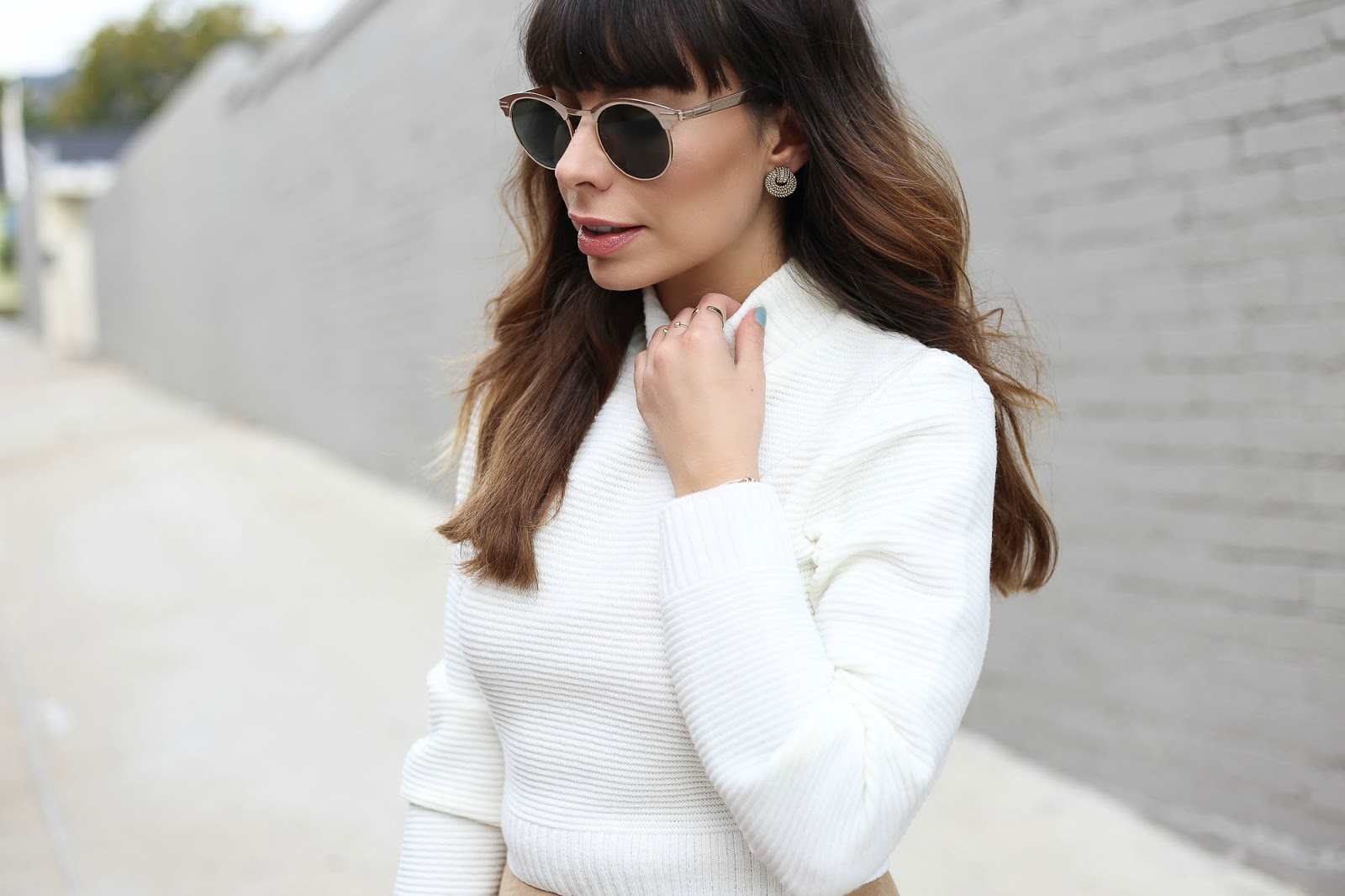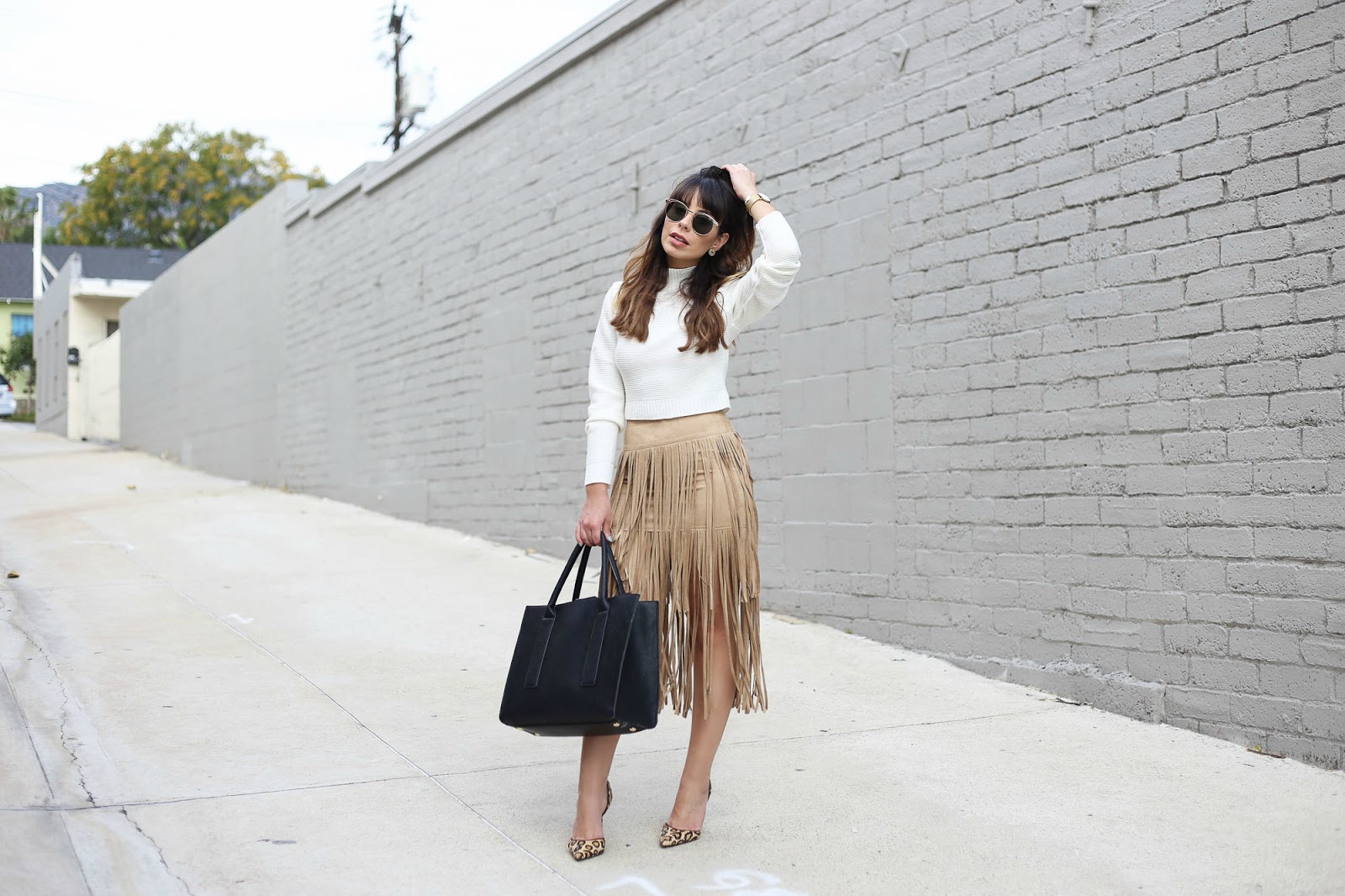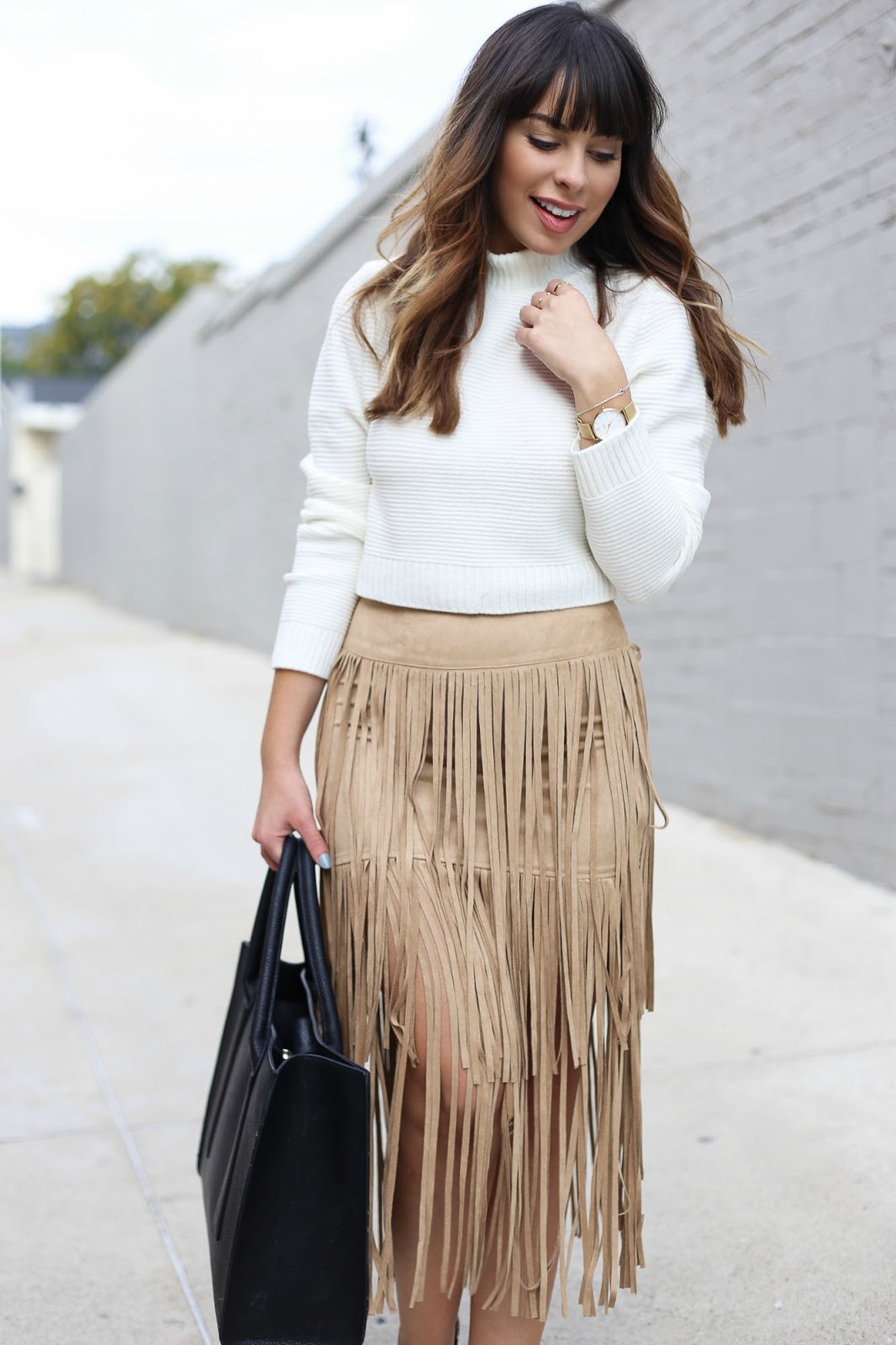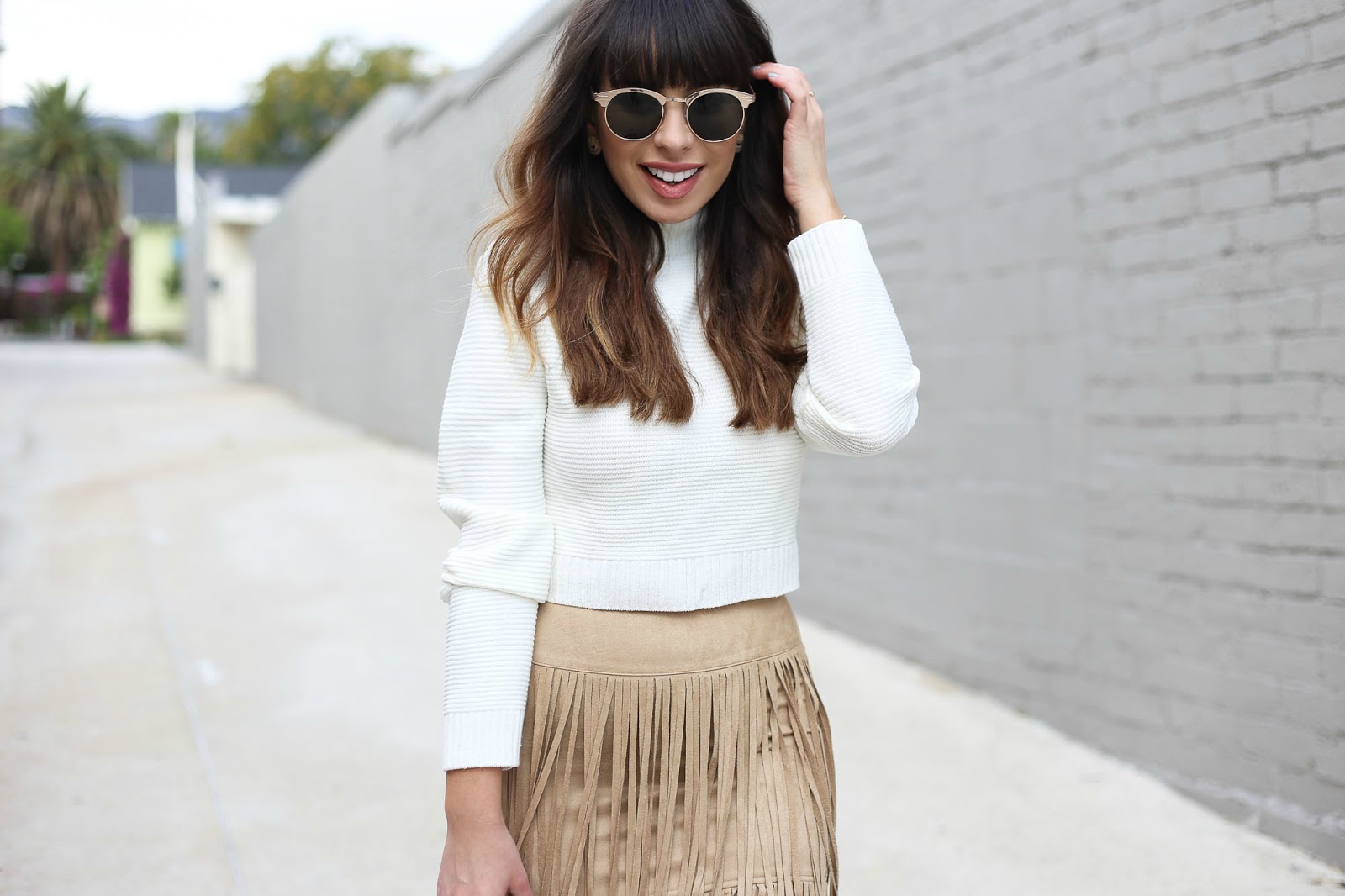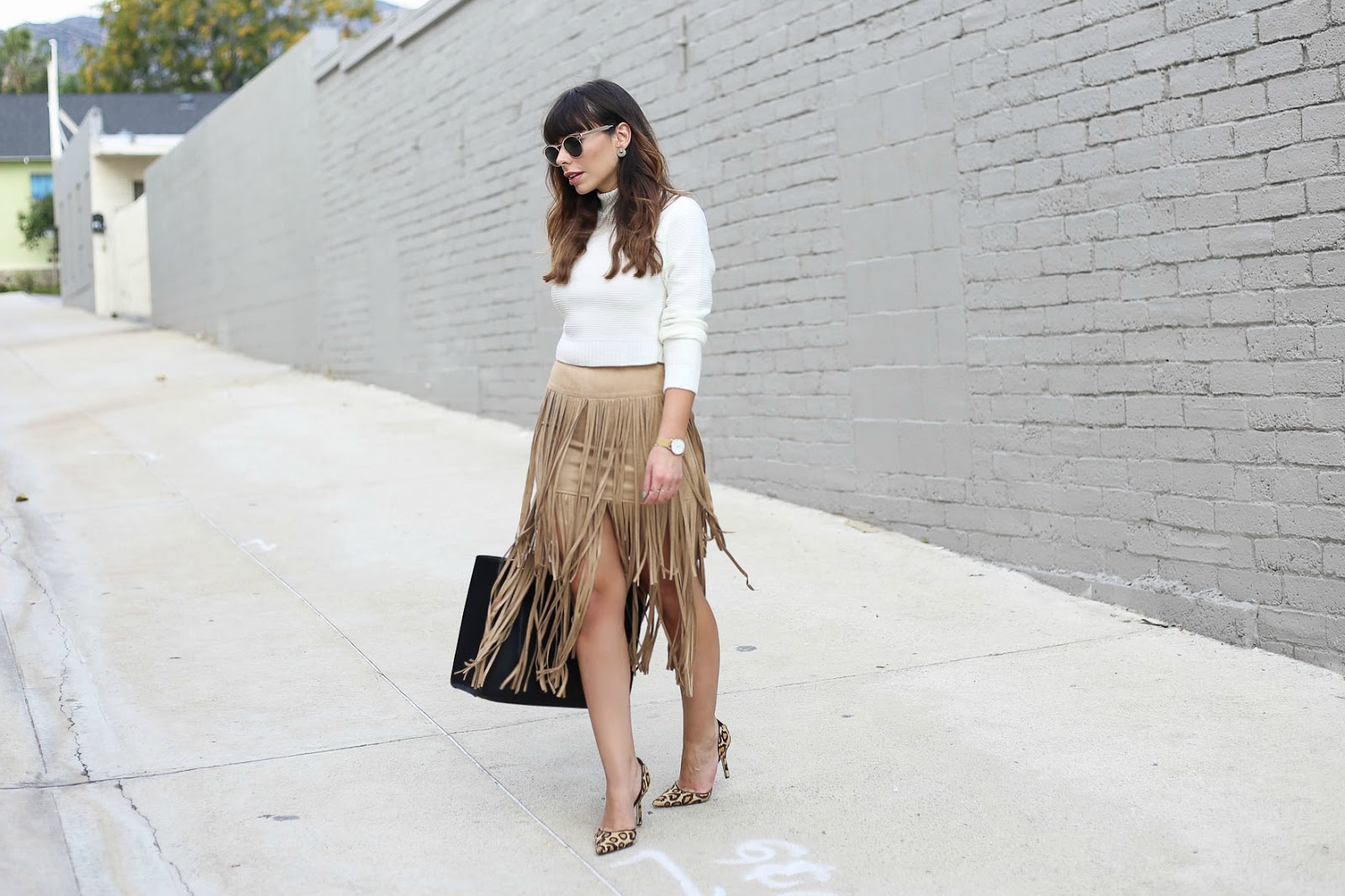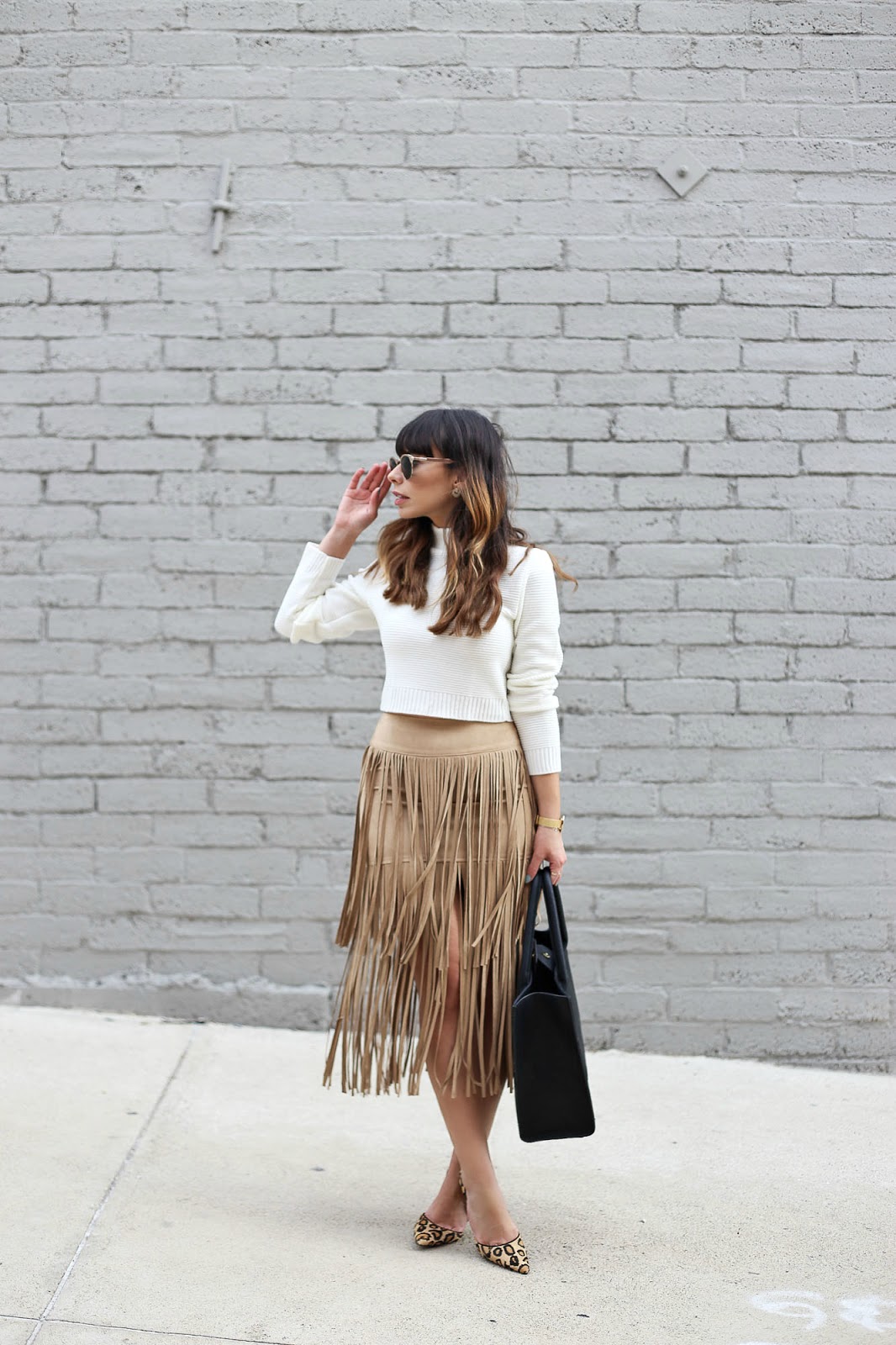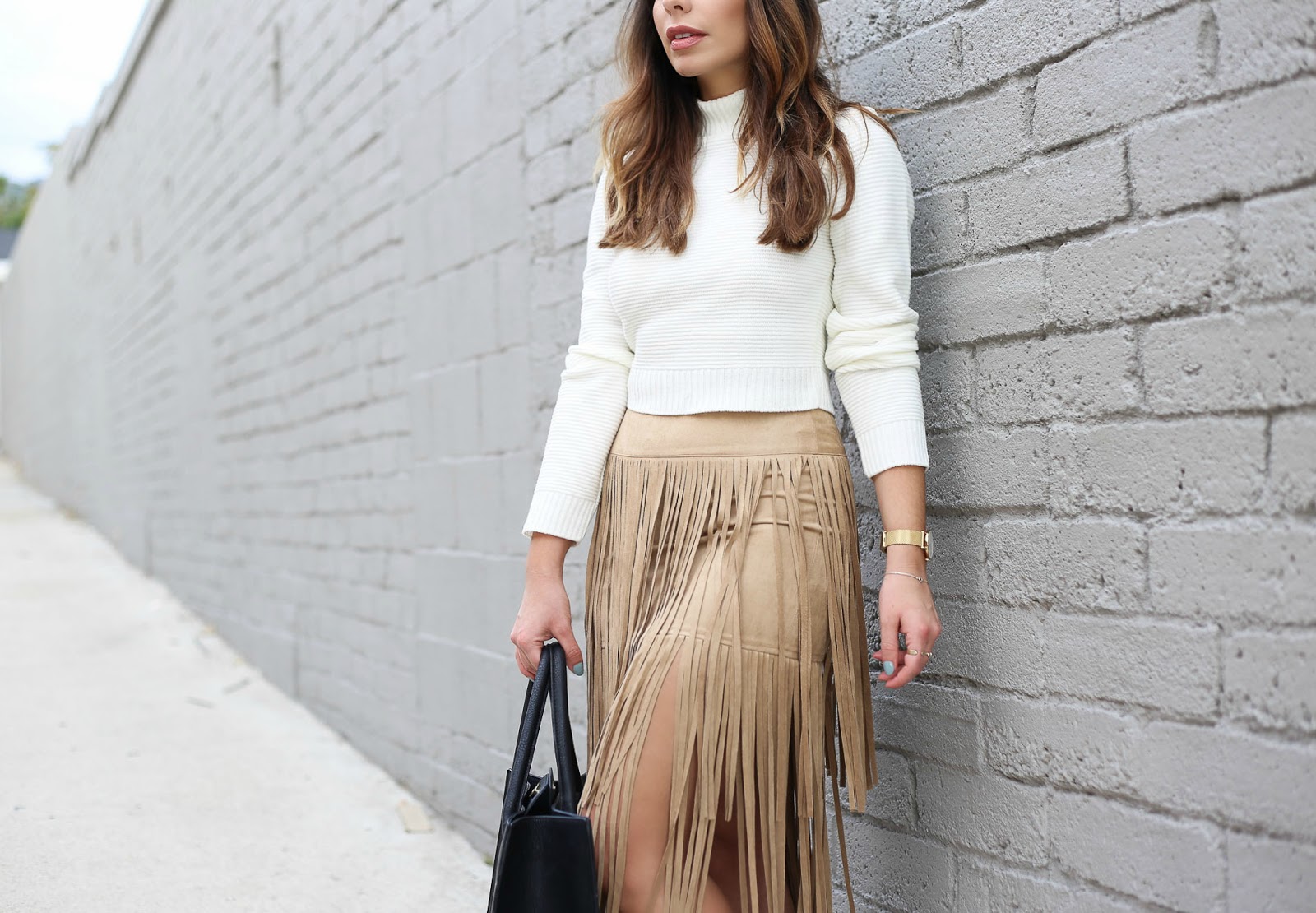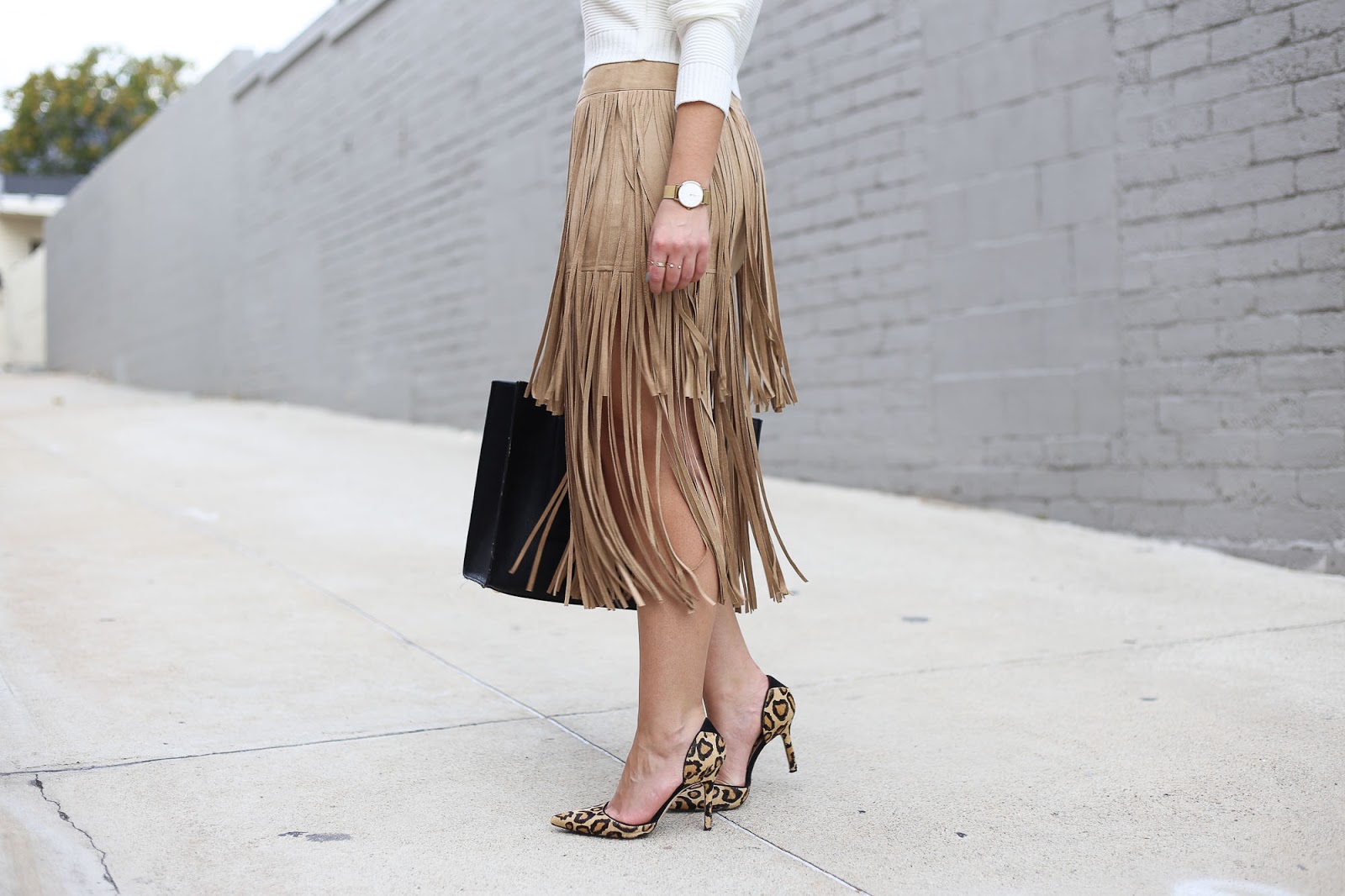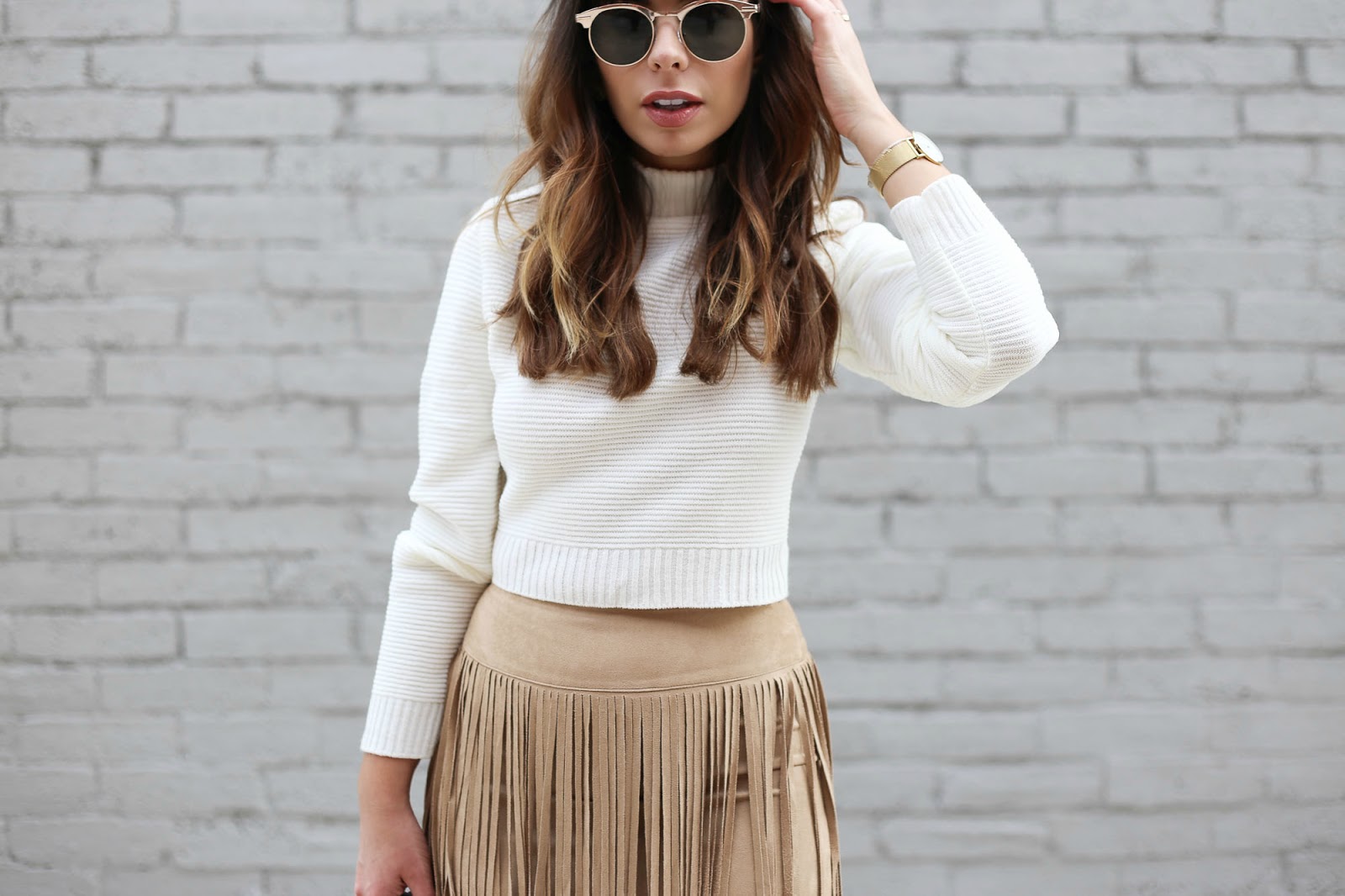 Oh the fringe! Fashion bloggers can't get enough of it and I am definitely a victim of the trend. I will say, that I love the multiple ways fringe has been styled and worn. And that's the greatest thing about fashion – you can make whatever trend fit within your "style". When I think of fringe I automatically think of music festivals, Coachella, Lollapalooza…even the 70's come to mind and those are not necessarily things I identify with. But, I love fringe and I made it my own with this look here.
I took what is stereotyped as a "hippie/trendy" item and made it city girl chic. Instead of pairing the skirt with boots…I paired it with classic cheetah heels. I opted for a creamy white cropped sweater rather than a revealing barely there top. Less is more and I love how fluidly the skirt fits in with this combination.
I'm also pretty excited to offer you guys
15% OFF
this
fringe skirt
which is probably my favorite fringe item in my closet!
They have an amazing selection – I'm pretty darn obsessed!
Love you guys so much!
xo
ejc