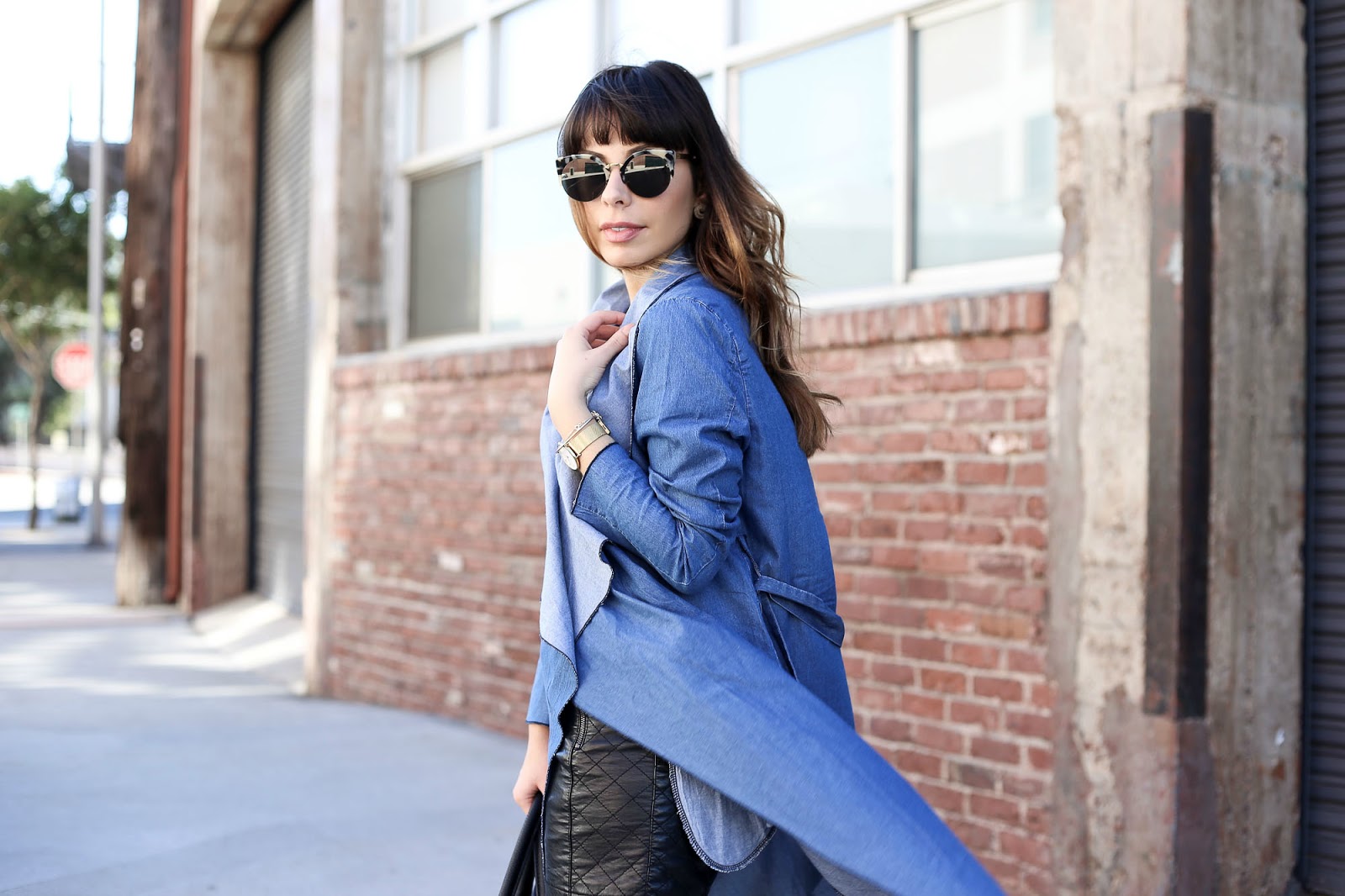 I'm going to keep this one short and sweet guys!
Please forgive me for it…(I seem to be saying that a lot lately don't I?)
But, I need to take care of myself from the inside out…body, mind and soul.
And sometimes that means less posts and more sleep!
I've stretched myself thin with my new job but it's really important for me to have a professional background as well as manage my full-time blog.
In the long run I know all this hard work (and under eye circles) will pay off!
I wore this Boohoo denim trench over the weekend and love it for two reasons.
One, its extremely easy and light-weight, perfect for Los Angeles Fall days in the low 70's.
Two, it combines a casual fabrication (the denim) with a slightly dressier silhouette (the trench/overcoat style).
It's an awesome grab and go piece which you will be seeing on Stiletto Beats often!
Love you guys so much!
xo
ejc
wearing: Jacket – c/o
Boohoo
, Skirt – Forever21, T-shirt – Forever21, Heels – MissGuided, Sunglasses – RetroSuperFuture