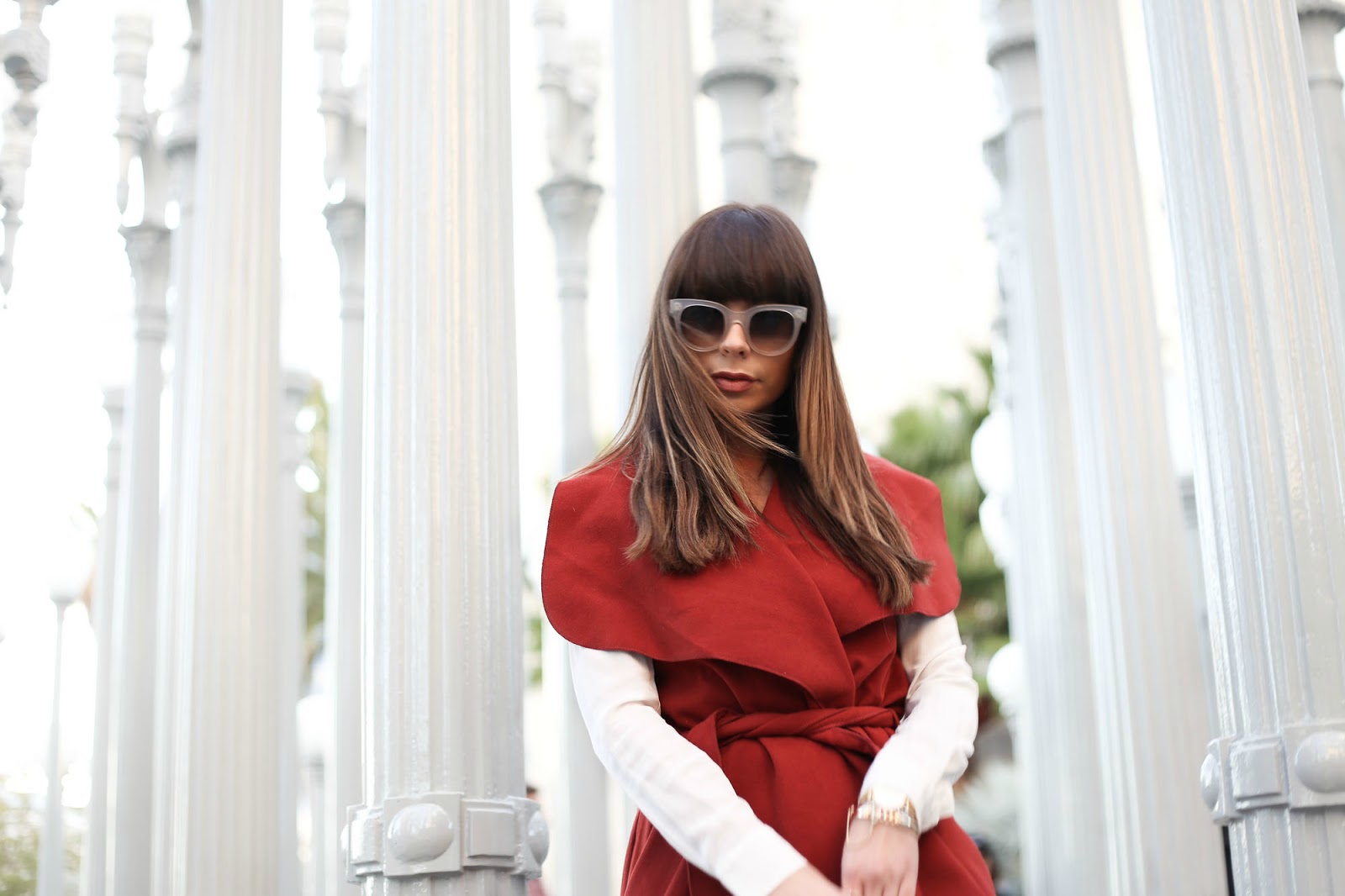 It was chilly in LA this past weekend with temperatures dropping to the mid 40's! I am
not
a cold weather kind of a gal but it was nice to bundle up in items that receive little to no love in my closet. I'm not sure exactly what it is about "sweater weather" but I always feel constrained and trapped. Boots tend to suffocate my feet and cut off my circulation (because I have the worlds thickest calves!) and finding a great fitting jacket is hard when you are extremely petite on top! That said I have found one cold weather item that I am particularly found of – the sleeveless coat. What once started as a trendy piece is now a staple in my wardrobe. I can't get enough of it!
The sleeveless coat may not be the most practical item for those who live in super cold areas but it works for us Angelenos. I love that I can wear a simple tee or a chunky knit sweater underneath without suffocating or looking like a stuffed turkey (harharhar)! I pretty much have every color under the sun but this brick red Boohoo version is so fitting for the holiday season.
I probably won't be taking any sleeveless coats to NEW YORK CITY when I visit early December but I'd LOVE to hear suggestions on where to visit and what to pack!
I need all the help I can get folks.
xo
ejc
wearing: Vest – c/o
Boohoo
, Heels – Salvator Ferragamo, Sunglasses – Celine, Top – Tinley Road, Jeans – Lucky, Bag – c/o Angela and Roi