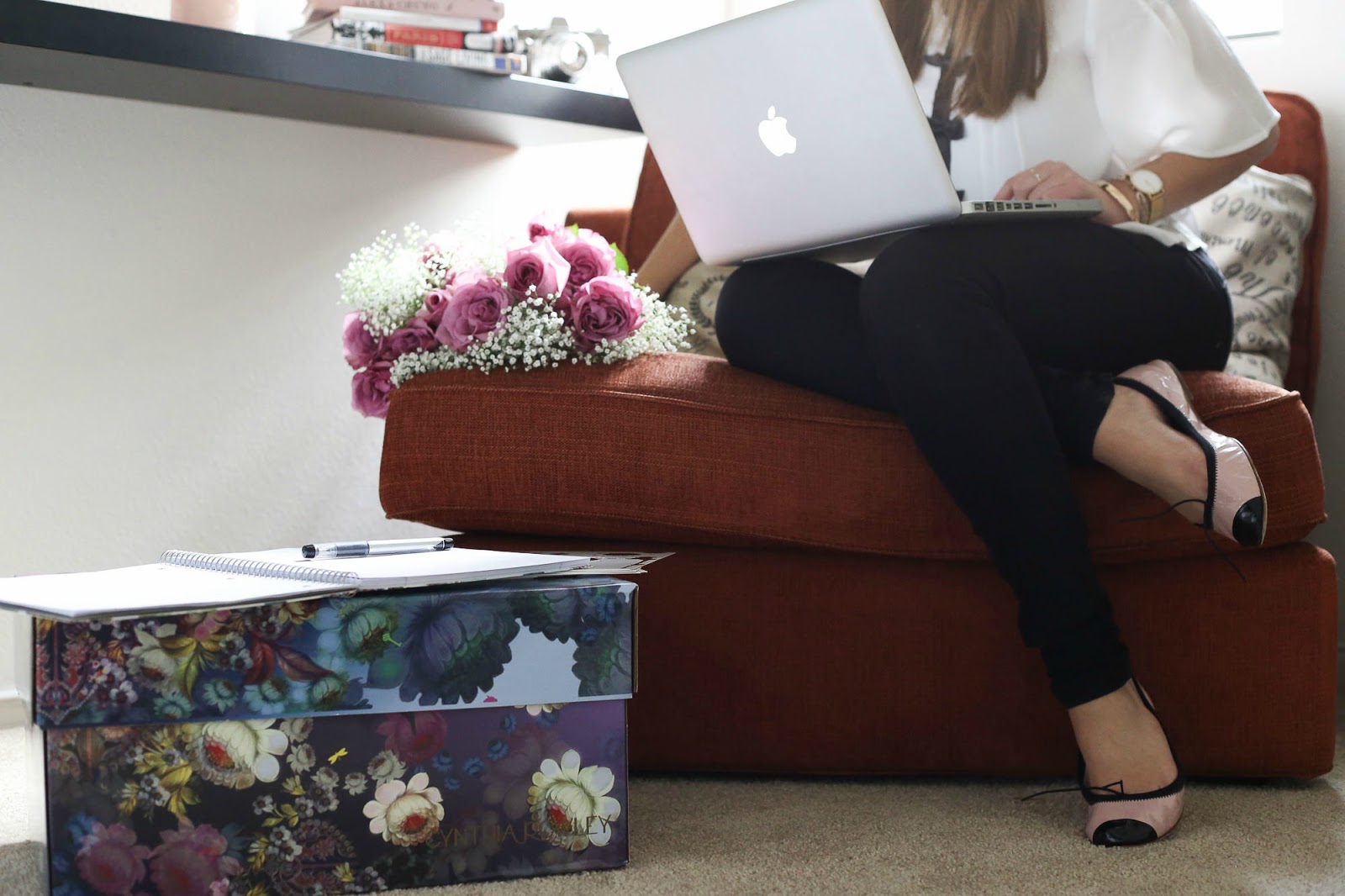 As a certified workaholic it's important for me to have a functional yet inspiring work environment. I spend over 10 hours a day on the computer, editing photos, writing content and hustling as a Social Media Consultant. When it comes to the office color and comfort are my two biggest necessities and my productivity is dismal to none if I don't have both! As you can see being confined to a desk is not my cup of tea…instead I grab my laptop, light a delicious smelling candle and perch myself on a cozy single sofa. This is the way I work best – relaxed and at ease.
My guilty pleasure (which many don't know about) lies in beautifully designed office supplies and the
Quill.com Cynthia Rowley Collection
is my current obsession! The floral print and luxurious color way add depth and class to my space. I grabbed a ton of items including an adorable polka dot floral print pencil case (which can also be used for make up), a stunning gold stapler and a large notebook to fill my overbearing To Do lists! Some of these items are not yet available on the
Quill.com
website but they are coming soon and I will definitely keep you guys posted!
But, the best piece of all is the floral paper carton placed strategically at the foot of my sofa. Why strategic you ask? Well, the floral paper carton which is normally used to store reams of Quill paper is multifunctional! I use it to hide away my laptop wires, phone chargers, camera supplies and all the stuff I need regularly but that quickly clutter my space. I place it right next to me for easy access and to avoid getting up as much as possible…I know, I know how lazy!
xo
ejc