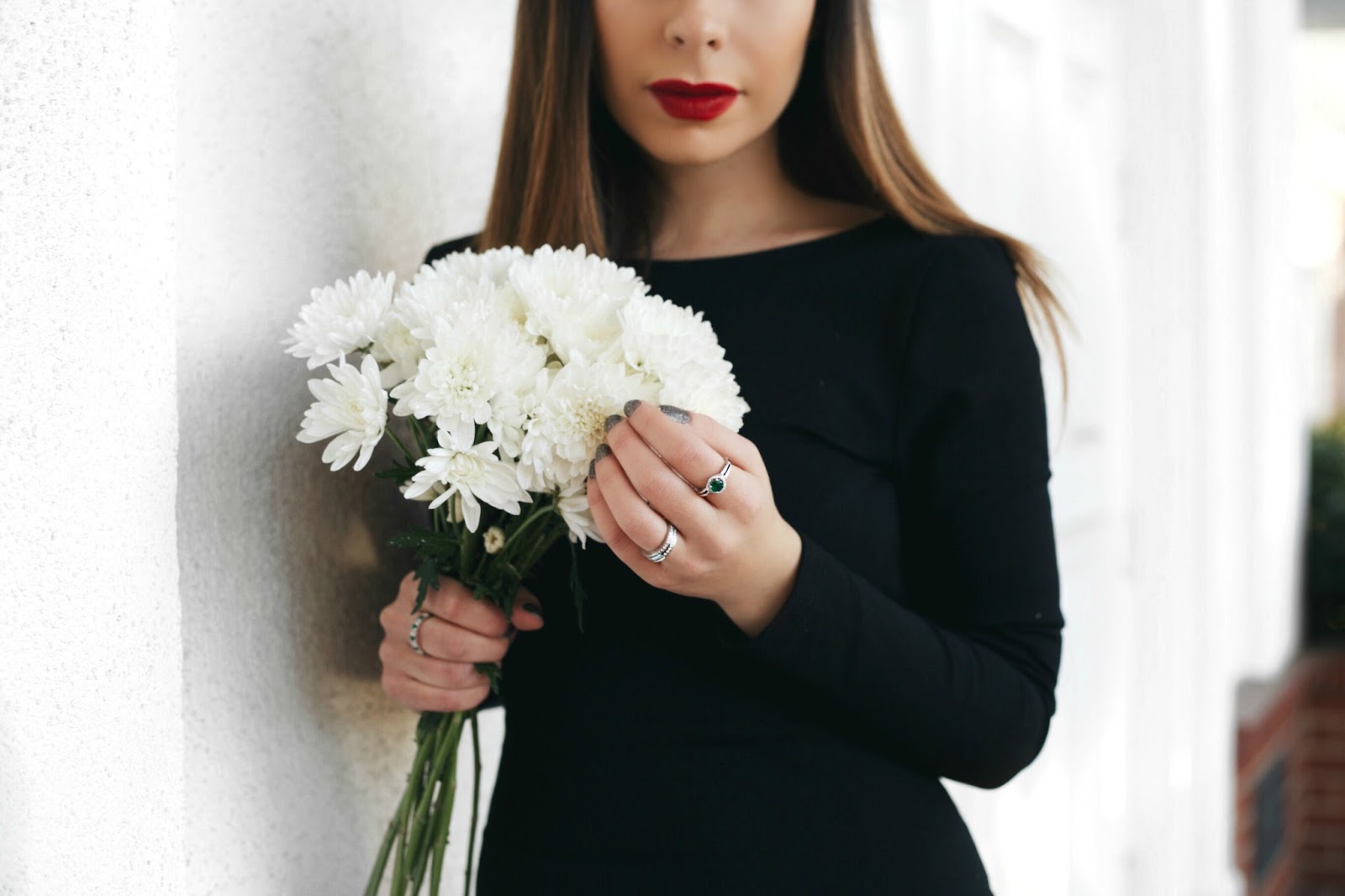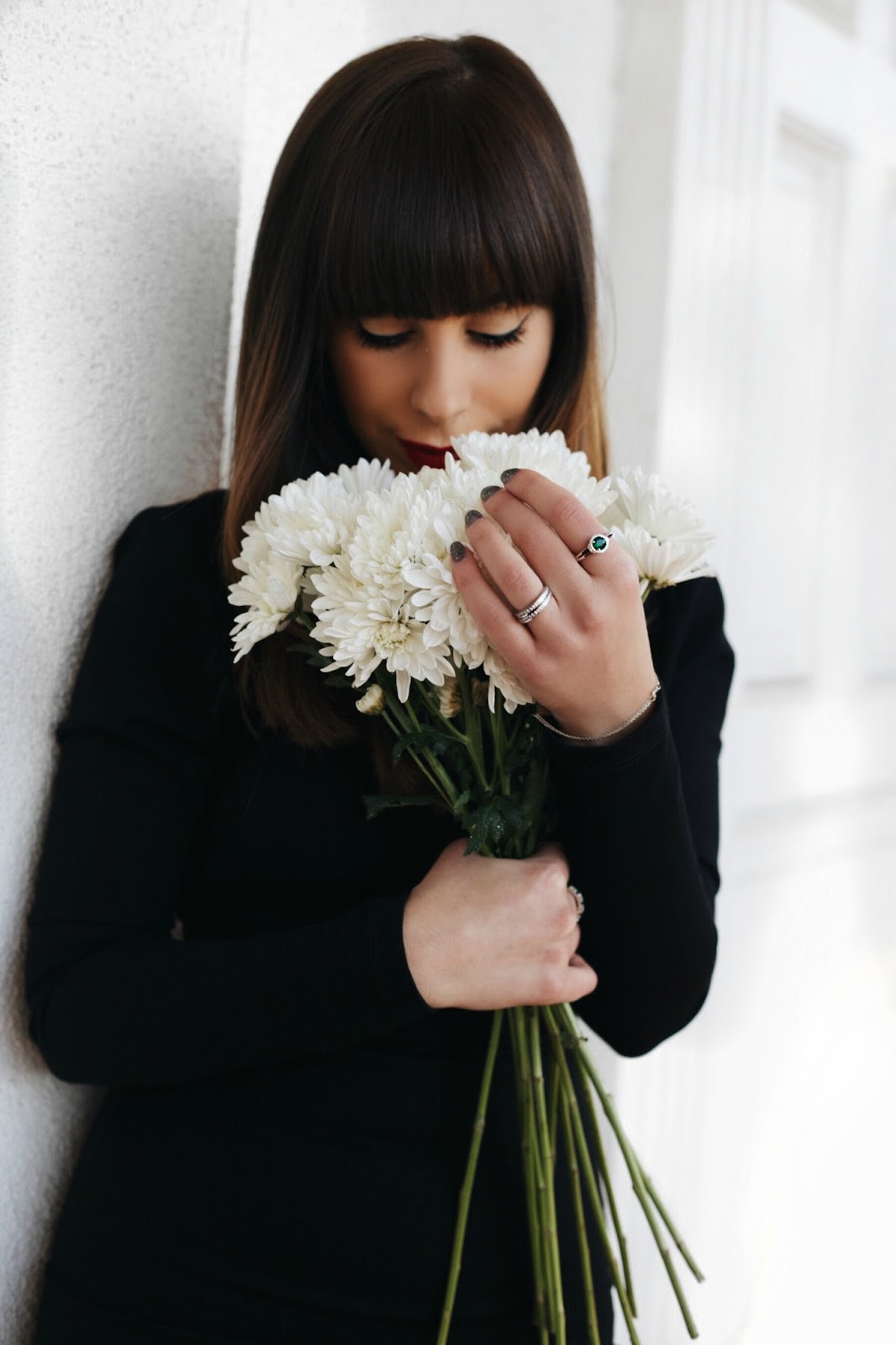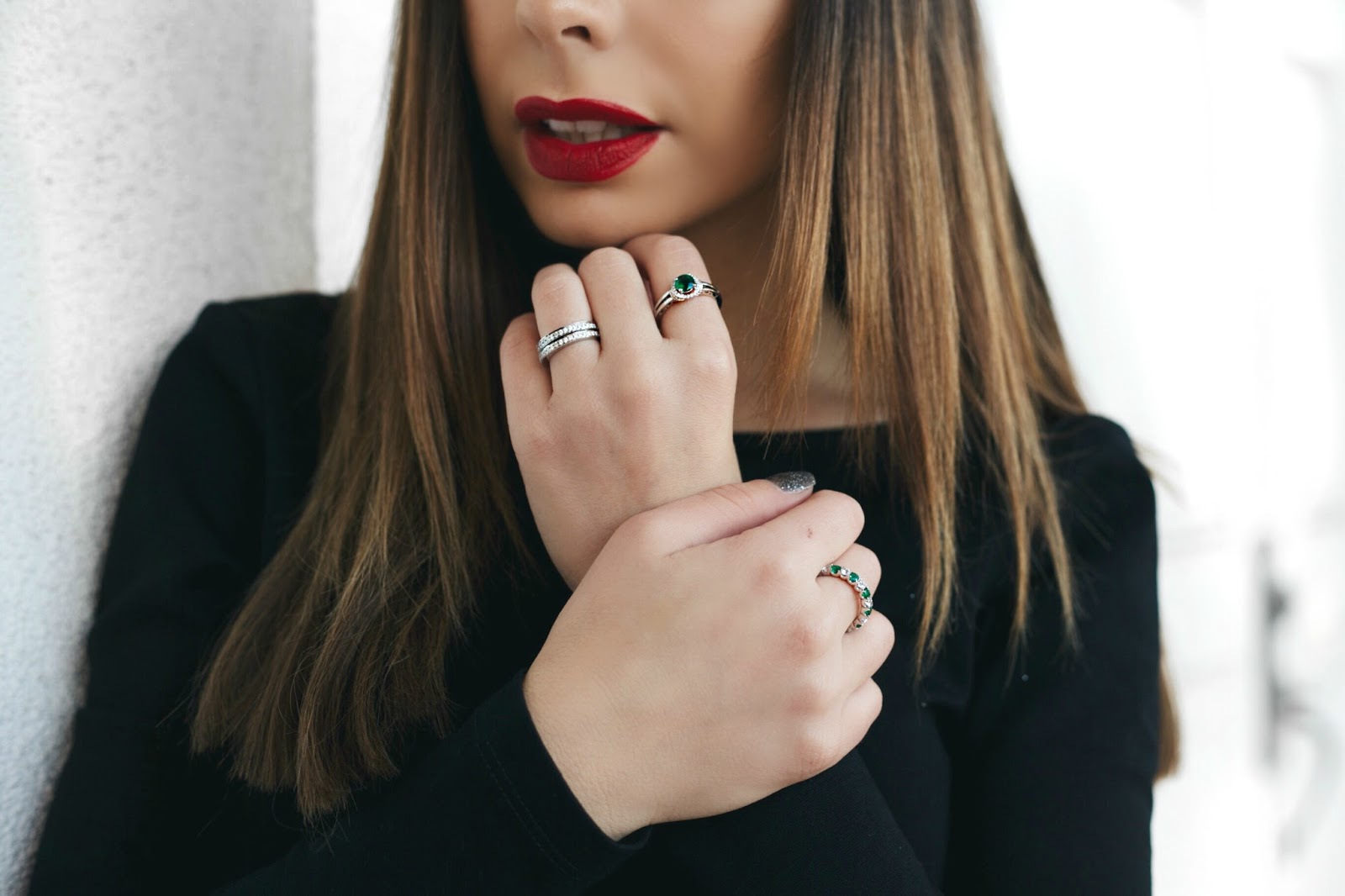 My favorite game as a little girl was Pretty Pretty Princess. I remember living in an apartment and gathering in my living room with the neighborhood girls to play the board game. The board game was all about jewels: rings and necklaces, crowns and bracelets. I guess you can say my love for jewelry started at a very young age.
Jewelry like most things can be translated many ways: simplistic, edgy, bold and so much more! I for one am a fan of classic styles…those that can last a lifetime, which is why
Diamondere
pieces are some of favorite. I got to play with their jewels one afternoon and gravitated toward the beautiful, vibrant emerald stone. I popped on a stunning
round emerald ring
with diamond halo and paired it with two stacked diamond bands. On my right hand I wore a simple combination
emerald-diamond band
to match.
Diamondere
has been creating these magical pieces since 1890, a 125 year family legacy! Their collection is all hand crafted and custom made, designed in San Francisco, California. Just my cup of tea.
The jewels were a great compliment to a black, backless dress and classic red lip look. I love how the make up and
Diamondere jewels
came together to create a holiday look that was understated yet festive! If only there was an adult
Pretty Pretty Princess
game to play – I can't imagine the frenzy if it included real jewels.
xo
ejc
wearing: Dress – c/o Lulus, Heels – c/o Lulus, Rings – c/o
Diamondere