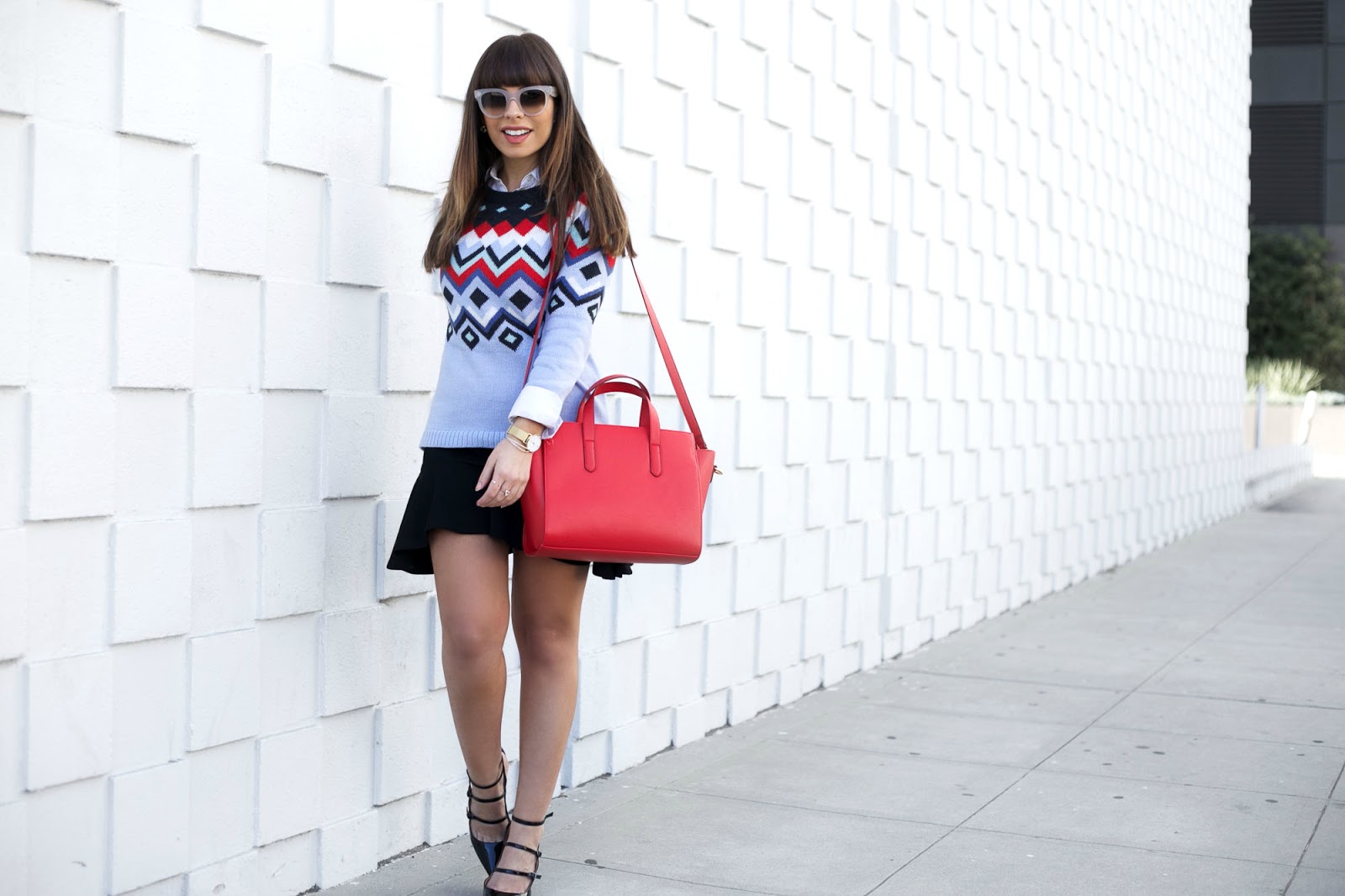 Having a multifaceted sense of style is fun. It allows one to take inspiration from anywhere. I am one of those people that hates to stick to any one style. My hair is always changing, my makeup routine is different every week and my clothes go from black and white to pink and ruffles in the matter of a day. Change is something I enjoy and I find myself growing bored with the same thing over and over again. Which is why my style is a bit "A la all over the place".
A style I am rather fond of but rarely wear is the classic preppy look. I love the All American vibe and what better store to channel that with than
Old Navy
. My history with Old Navy dates back to 90's cargo capris, stripe tank tops and nylon jackets. I remember dragging my mom to
Old Navy
right before the school year started to get my back to school gear. I thought I was the coolest girl on the playground. I find that I visit the store with only my mother and it still holds that same special nostalgic feeling for me.
This year I did some major holiday shopping there, buying tons of PJ's and goodies for my family but also stopping to pick up some much needed preppy items for myself. I grabbed this
festive Fair Isle sweater
and red satchel. I created a layered look with none other than a white button up shirt and a flirty black mini.
Old Navy is having a MAJOR sale right now – Everything is 40% OFF! Get it while you can.
xo
ejc
wearing: Sweater – c/o
Old Navy
, Bag – c/o Old Navy, Heels – c/o
Banana Republic
, Skirt and Shirt – Forever 21, Sunglasses – Celine