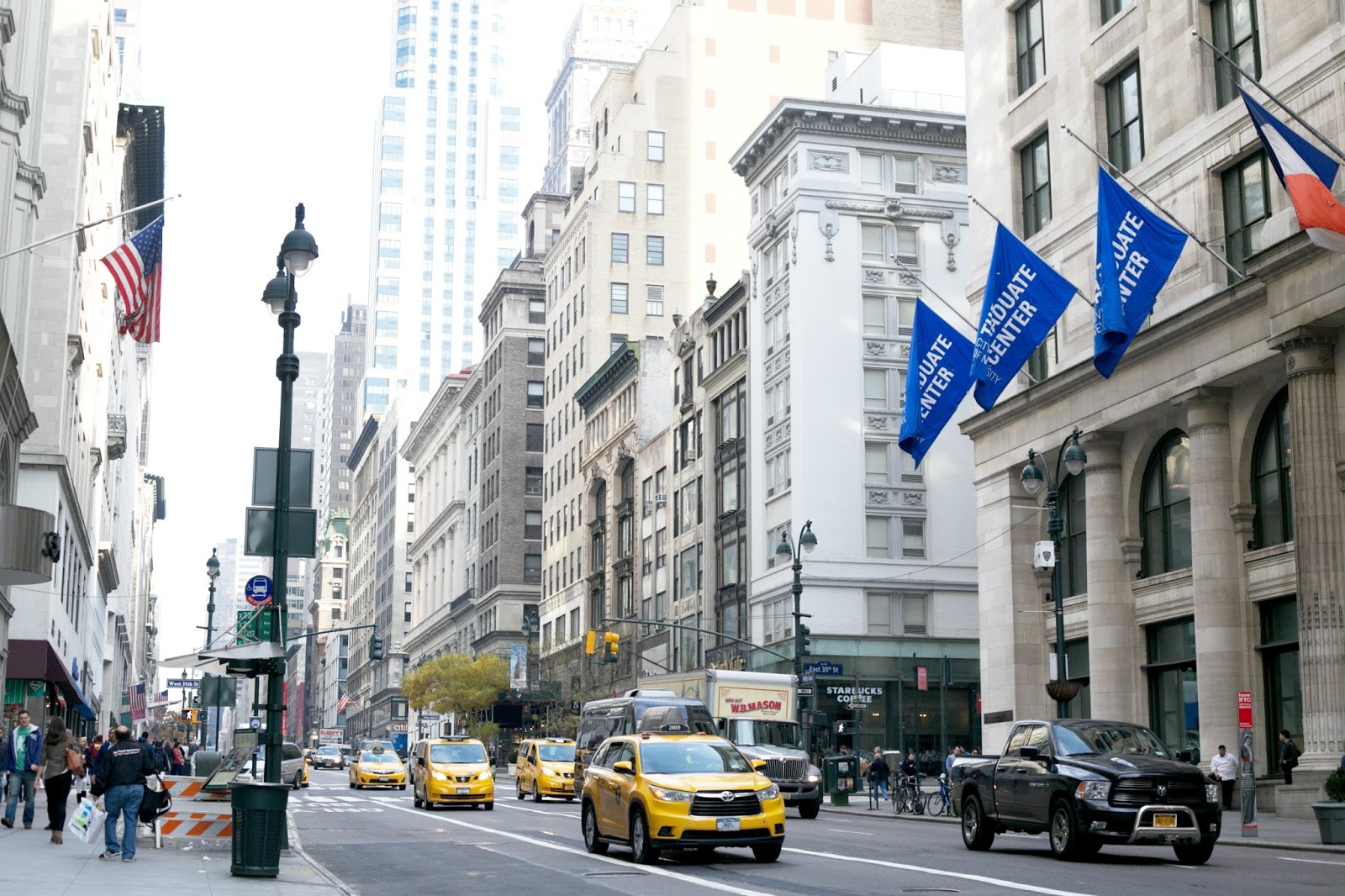 Welcome to the most touristy blog entry ever! Day one of our trip was jam packed with sight after sight after sight…and I must say it was a blast. Emin had never been to New York and the only time I visited was for "work" during NYFW two years ago. I spent the weeks before our trip planning out the itinerary in a "go with the flow" kind of manner and it worked out perfectly. We both hate to be confined to a set schedule so we decided the best way to tackle the city that never sleeps was to divide the days based on the areas.
We headed to Midtown for day one and pretty much walked the entire area! We went from
Grand Central Terminal
to
Bryant Park
where we got cappuccinos and watched the ice skaters. We then strolled the Christmas market and scarfed down two giant cookies before heading to
New York Public Library
. That was probably one of my favorite things about the city the Library and Bryant Park, I don't really know why…I just loved it.
5th Ave
was a dream and the holiday spirit was bursting out of every doorway and window display.
Rockefeller Center
was also a must both for the infamous
Christmas Tree
and the
Top of the Rock
. The views were absolutely breathtaking, endless Central Park and the Empire State Building poking out from beneath the clouds.
We walked past
Radio City Music Hall
and spent a good amount of time in
St. Patrick's Cathedral
, lighting candles for our loved ones, saying a little prayer and enjoying the intricate architecture. I'm a huge fan of Churches and Cathedrals ever since my study abroad trip – I'm not particularly religious but it's nice to sit in a quite space with so much history.
At night Emin (being the perfect gentlemen) got us tickets to see an
American In Paris
on Broadway. This is a MUST SEE for romantics and also Parisian fanatics! The story was beautiful and I was entranced with Lise, the French girl who falls in love with an American soldier.
Our feet ached like no other but every step was worth it!
xo
ejc
wearing: Coat – c/o
Missy Empire
, heels – Tahari, bag – Vince