This post is sponsored by thinkThin®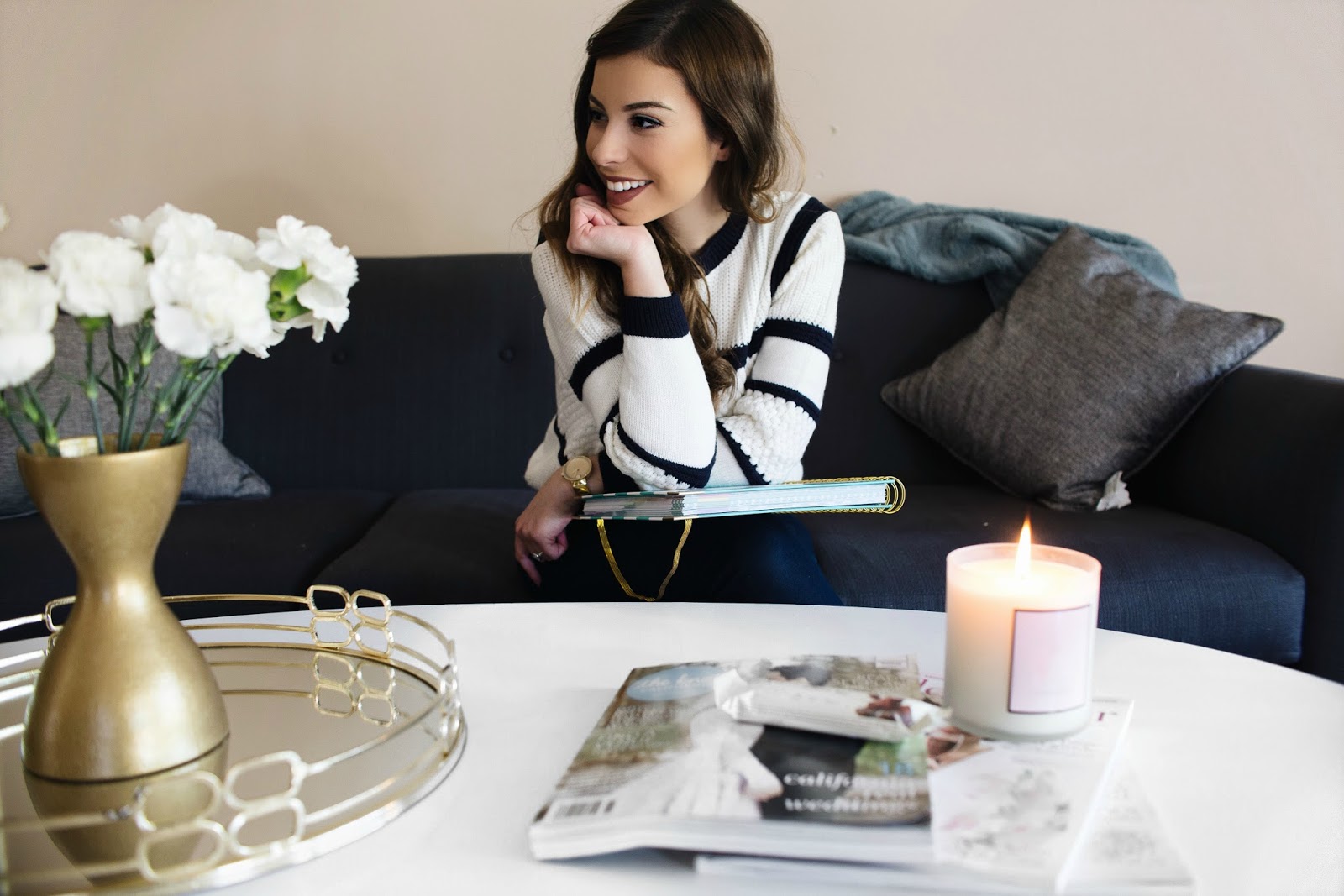 I've been waiting patiently for this moment for weeks-a moment to share a peek into my space. My first love was interior design (a fact I surprisingly haven't shared with you guys!), and I can finally create a home that is my own-well, mine and Emin's. During these past few winter months, I have been de-cluttering, planning both home and wedding details, and, of course, nesting! Having a bright and airy living space is exactly what I needed to clear my mind, and it actually has helped me feel less anxious about all the changes to come!
Of course, only a tiny bit of the living room is ready, including the couch, my recently refurbished coffee table, and who can leave out the accessories: tabletop books, candles and flowers! I guess you can say nesting and setting the foundation for my future is what the winter season has been about. Emin and I spent most weekends in, discussing what we like, what we dislike, floor plans, color schemes and more. And to keep our energy up and our appetite down (we both like to eat!), we snack on guilt-free goods like thinkThin® bars and treats. They're packed with protein and so incredibly tasty, my favorite being the caramel fudge bar! They are the perfect guiltless pleasure during this crazy transition period.
This weekend will be filled with wedding-vendor appointments, and we will be painting our walls a crisp, clean white! Can't wait to share more…
Protein helps fuel a full, energetic life. And good nutrition should always be delicious. That's why thinkThin® products are packed with protein and come in a variety of decadent flavors.

xo
ejc