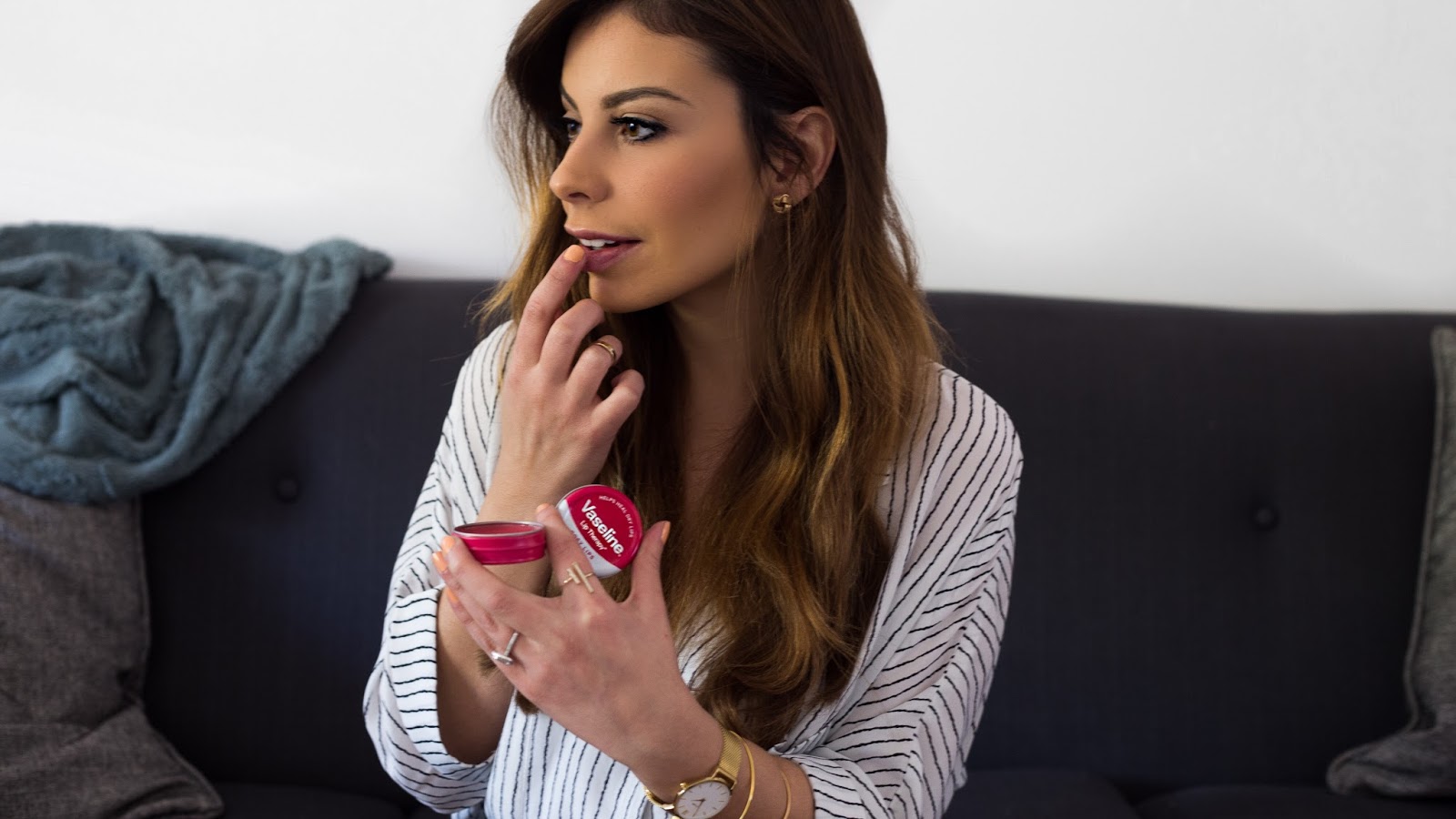 As a self professed lipstick hoarder I've learned a few essential things about taking care of my lips! Like your skin, your lips need to be exfoliated, prepped, hydrated and of course pretty. Who wants to have (or kiss) chapped, dry lips (I know Emin doesn't!)?
Having a perfect clean pout is the best canvas for your favorite lippies, especially the matte ones, which brings me to my lip care routine! After scouring the internet for months I came up with my rendition of a DIY lip scrub which I use once a week. Find steps below:
Ingredients:
1 TBSP Coconut Oil
1 1/2 TBSP Brown Sugar
Handful of fresh mint leaves
Steps:
1. Pick off a handful of tiny fresh mint leaves
2. Use a fork to smash mint leaves to release extract
3. Mix in coconut oil
4. Slowly mix in brown sugar
5. Refrigerate for 30 min before use
The coconut oil is great for hydration and mixed with the brown sugar produces a natural exfoliant for flaky, dry lips. I added in the mint leaves for a cooling, soothing effect. Once I have rubbed the concoction on my pout I wash it off with warm water and pat dry.
To keep my lips soft and moisturized I always use the
Vaseline Lip Therapy Tins
, and by always I really mean it. My mom has been using
Vaseline
on her lips (and entire body for that matter) since I was a little girl and has passed on that lovely habit to me, one I am actually thankful for.
These
Vaseline Lip Therapy Tins
are new to the U.S and available in 4 varieties:
Original, Aloe, Rosy Lips and Cocoa Butter
, my favorite being the
Aloe
and
Rosy Lips
. They're packaged with the brands original 1880's concept in mind and I love how perfect they are to grab and throw in any bag, big or small! They also include the original wonder jelly formula to lock in moisture that is non-sticky and non-greasy.
I had my mom try them out last week and she definitely "borrowed" the aloe one. Hope you guys enjoyed my little DIY, it's for all you lipstick lovers out there! Remember the best base for a beautiful pout is non-flaky, moisturized lip. You can grab your own Vaseline Lip Therapy Tin online at
Vaseline
or all
Target
stores!
xo
ejc
This post is sponsored by Vaseline. All opinions are my own. Thanks for supporting the brands that support this blog!