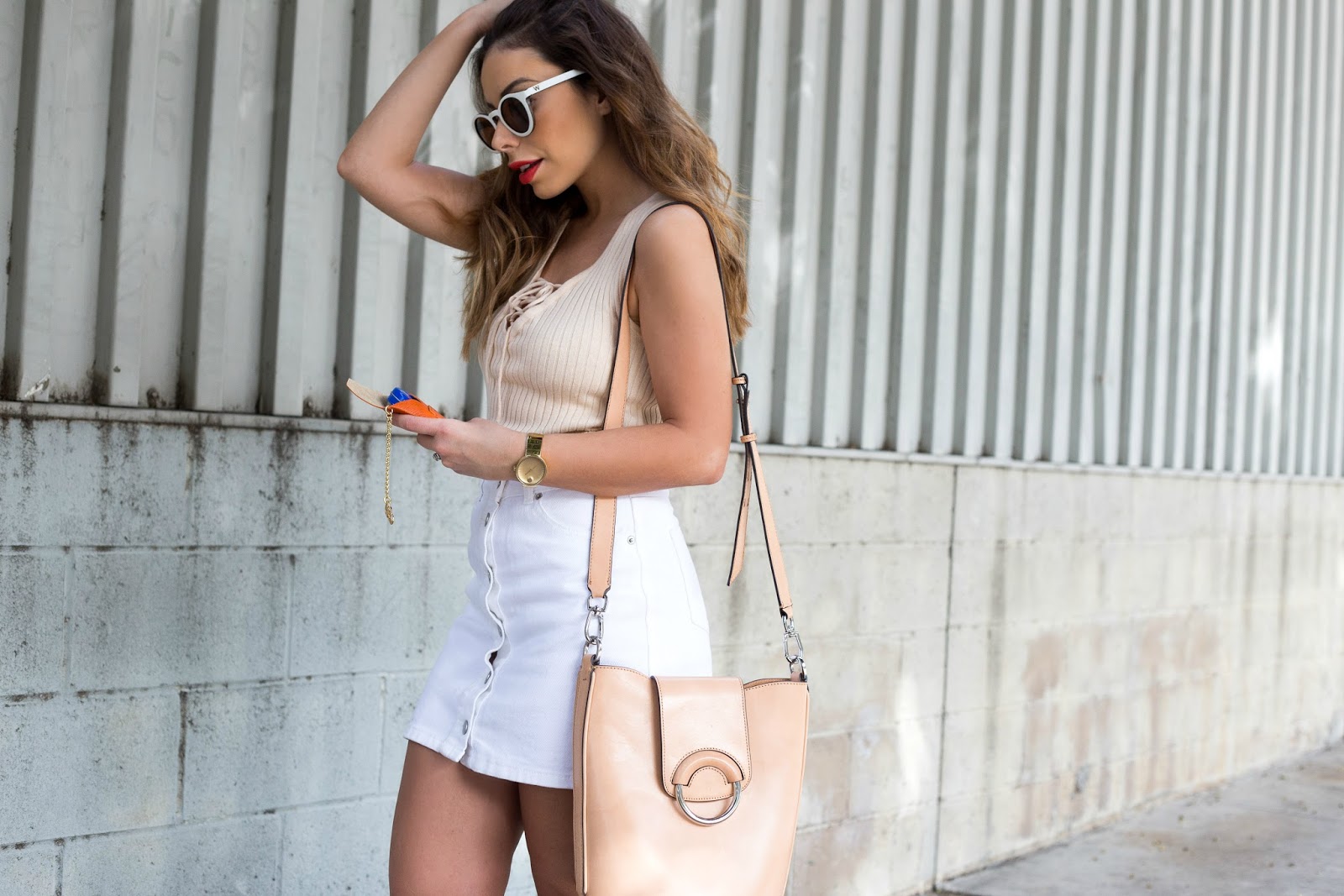 It took me a while to start writing this entry, not because it is a negative or sad post but because I sometimes find it hard to write when there are so many things I want to say! I guess I'd like to start off with a life update because certainly you are wondering where my three outfit posts a week have gone. Well, life is in overdrive and I've decided not to stretch myself thin or stress out. Emin usually shoots me and we discovered a few months ago that our relationship is healthier and happier when we don't force outfit shoots and enjoy them in between our daily life. I'm not sure if you have noticed but I feel lighter, I've focused on myself and what's good for me. Ignoring outside forces that tend to cloud my judgement. But rest assured there will be tons of looks this year, just think quality over quantity.
I wore this look over the weekend running errands (as Emin and I usually do). But, this look is everything to me because it incorporates my top Spring Must-Haves all in one. For Spring 2016 every girl should own a
white denim button front skirt
(I got mine at
Forever 21
), a tan chunky heeled sandal (mine is from
Steve Madden
) and a d
arling bucket bag
to house your necessities and flowers, like I did
here
(so chic and so not reasonable!).
I'm also hiring my first Stiletto Beats assistant and oh, I got signed with an agency which was pretty darn cool.
xo