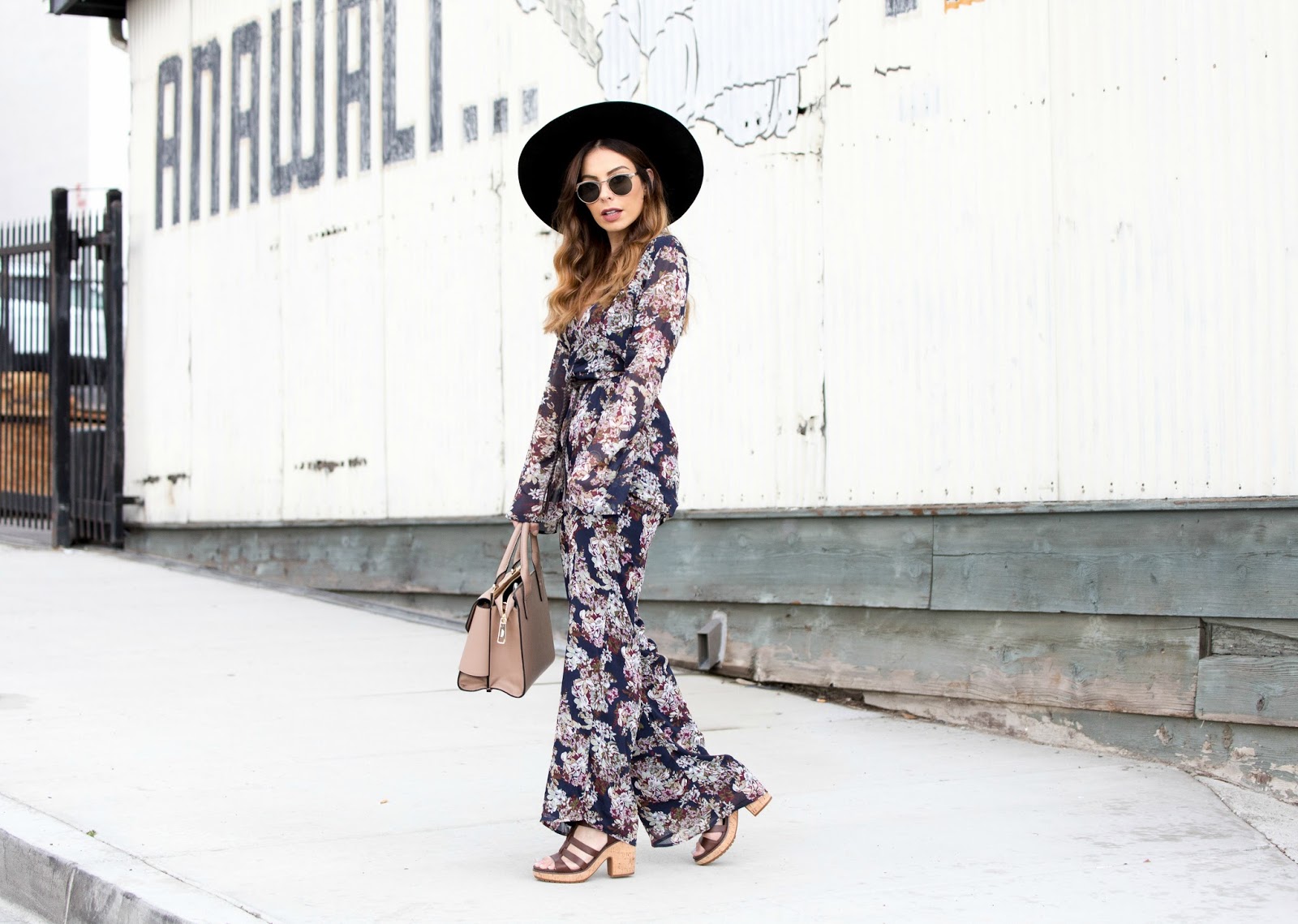 I'm taking it back with this one guys! And for those of you who have read my blog from the very beginning you know what I am talking about…floral prints and chunky heels! Today, I'm teaming up with my amazing friends at
Zappos.com
to share my favorite on-the-go Spring sandals and when I say on-the-go I really mean it. These
Timberland Roslyn Fisherman Sandals
have made their way to the top of my Spring shoe list because they are
literally
the most comfortable heel I own! As you all know my days of late are filled with wedding planning – running from florist appointment to cake appointment (with outfit snaps along the way). It's important for me to wear shoes that are comfortable, stylish and versatile. I wear these
Timberland sandals
with jeans and a white tee during the day and slip into a sassy floral jumpsuit for dinner.
Emin and I took a pit stop during our errand filled Sunday to shoot this look. We found a hidden industrial area right near our favorite local street and decided it would be the perfect backdrop. I love the way these candid, impromptu shots turned out!
On a side note, my mother LOVED
the sandals
so much that it sparked a light bulb in my head to purchase them as a Mother's Day gift. Naturally, I placed a rush order from
Zappos
because they promise fast, free shipping and world class customer service! It arrived just in time and my mother and I are now twinsies! I wouldn't have it any other way.
xo
ejc