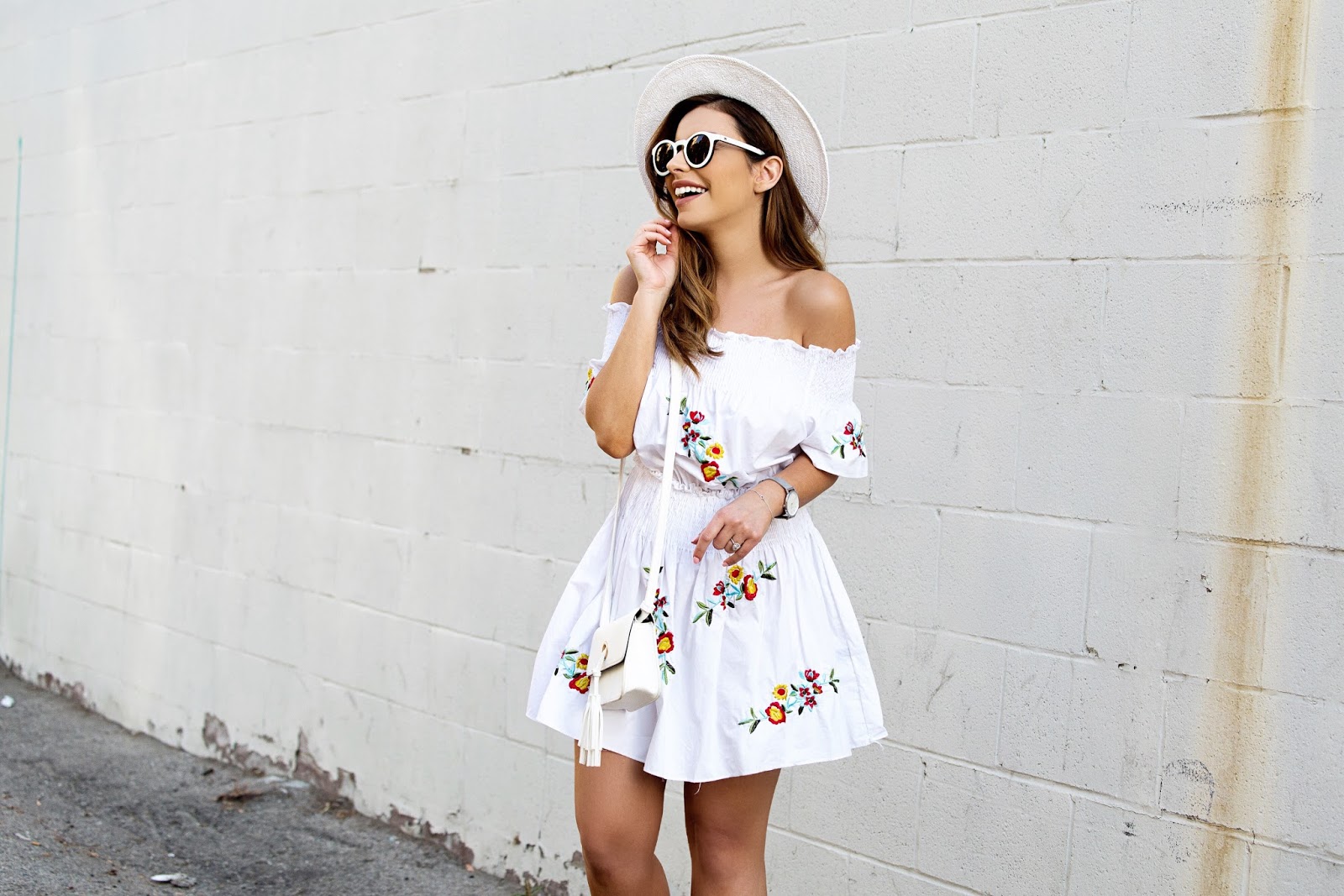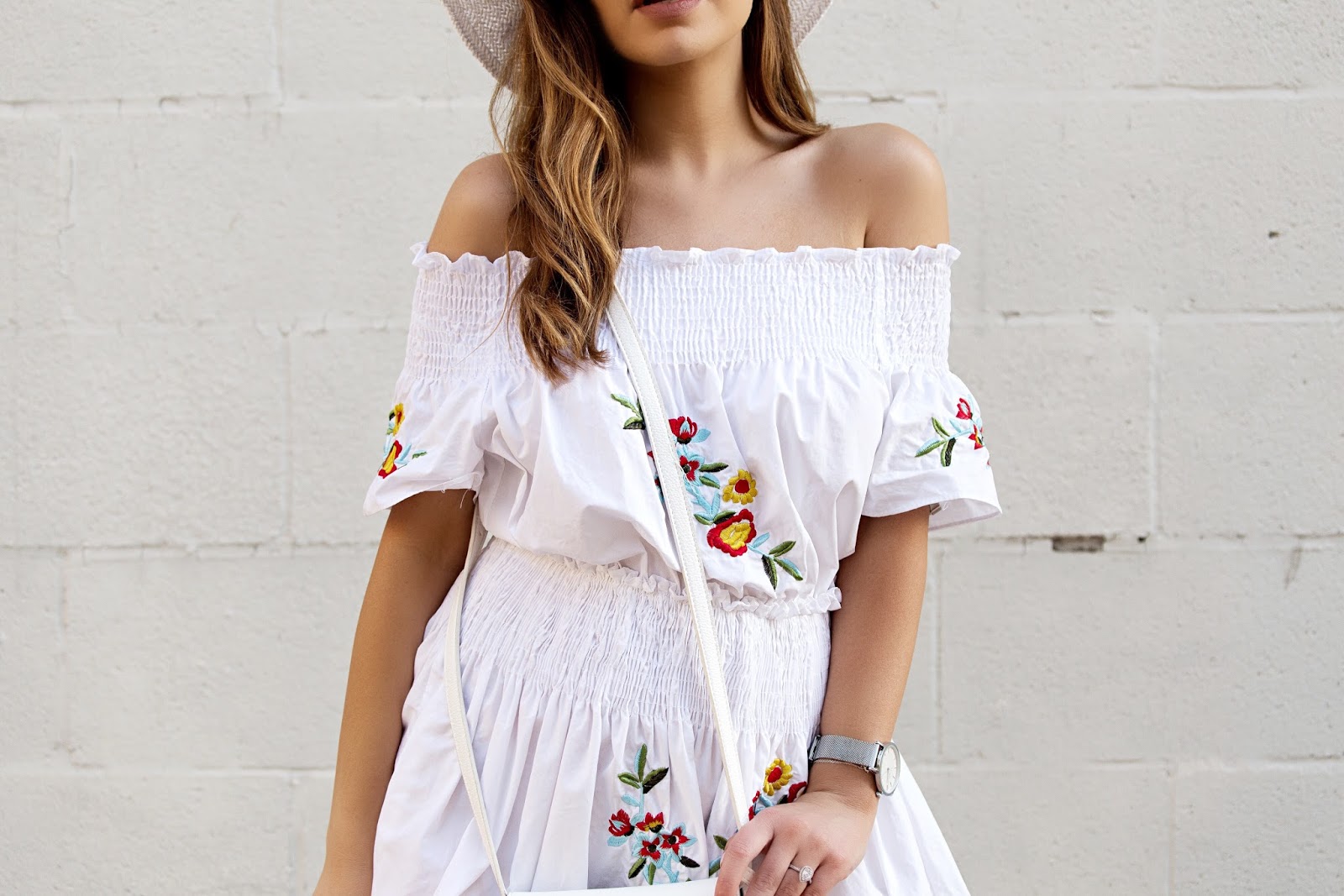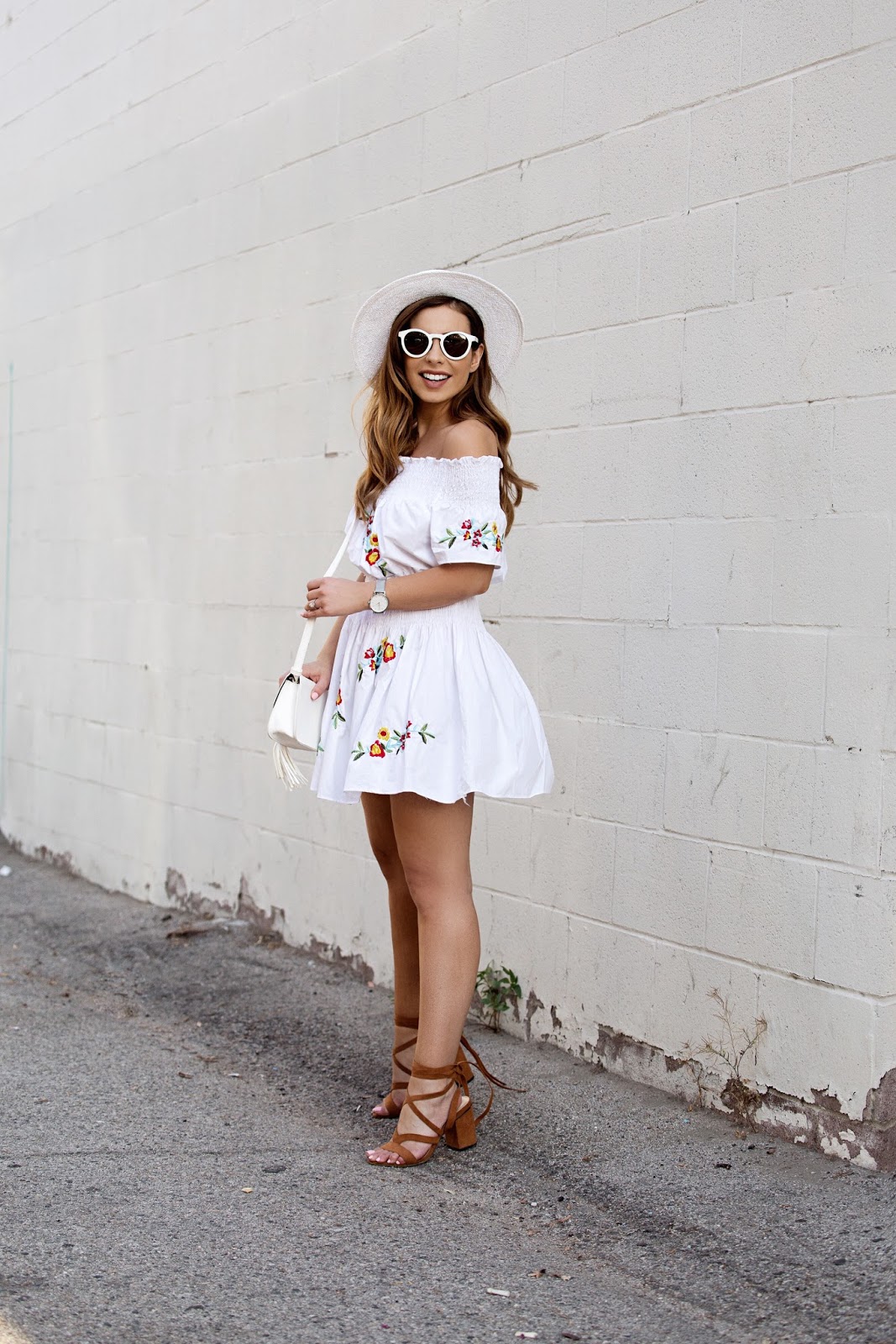 The summer heatwave has officially hit Los Angeles (I'm talking 100+ degree weather!) and it's almost impossible to dress for it. For any of you who live in extremely warm destinations you know what I mean, your clothes stick to your body from head to toe, you sweat profusely with every move and unfortunately bikinis do not fit the dress code in most places. Over the years and after living and growing up in LA where it is above 80 degrees 360 days of the year I find that cotton is the only fabric that helps me stay cool because it's breathable and so lightweight.
Now when I think of a cotton dress I automatically think of a simple, plain t-shirt style but cotton is SO versatile. You can find everything from beautiful formal wear to professional work wear in 100% cotton or even cotton blends. Contrary to popular belief, cotton does not equal plain or boring. In fact, I recently found this sassy off the shoulder Storets dress and guess what…it is 100% cotton. To me this is the perfect summer dress. It's comfortable with the fit and flare style, it's unique and trendy with colorful embroidery and it's cotton! I literally wore this three times last week and didn't wash it once. You might think gross (just like Emin did) but because cotton is so breathable it doesn't retain odor so you can wear it a couple of times before washes.
I'm a huge fan of the textile, it is probably my favorite to wear. What are some of your favorite cotton items in your clothes? Let me know in the comment section below. Remember to always stay #CoolerInCotton and check out CoolerInCotton.com!
Wearing: Dress – Storets, Heels – Windsor, Bag – Forever21, Sunglasses – Woodzee, Hat – Nuvo.10
Compensation/Product for this post was provided by SheSpeaks/Cotton. The opinions expressed herein are mine alone and are not indicative of the opinions or positions of SheSpeaks/Cotton.