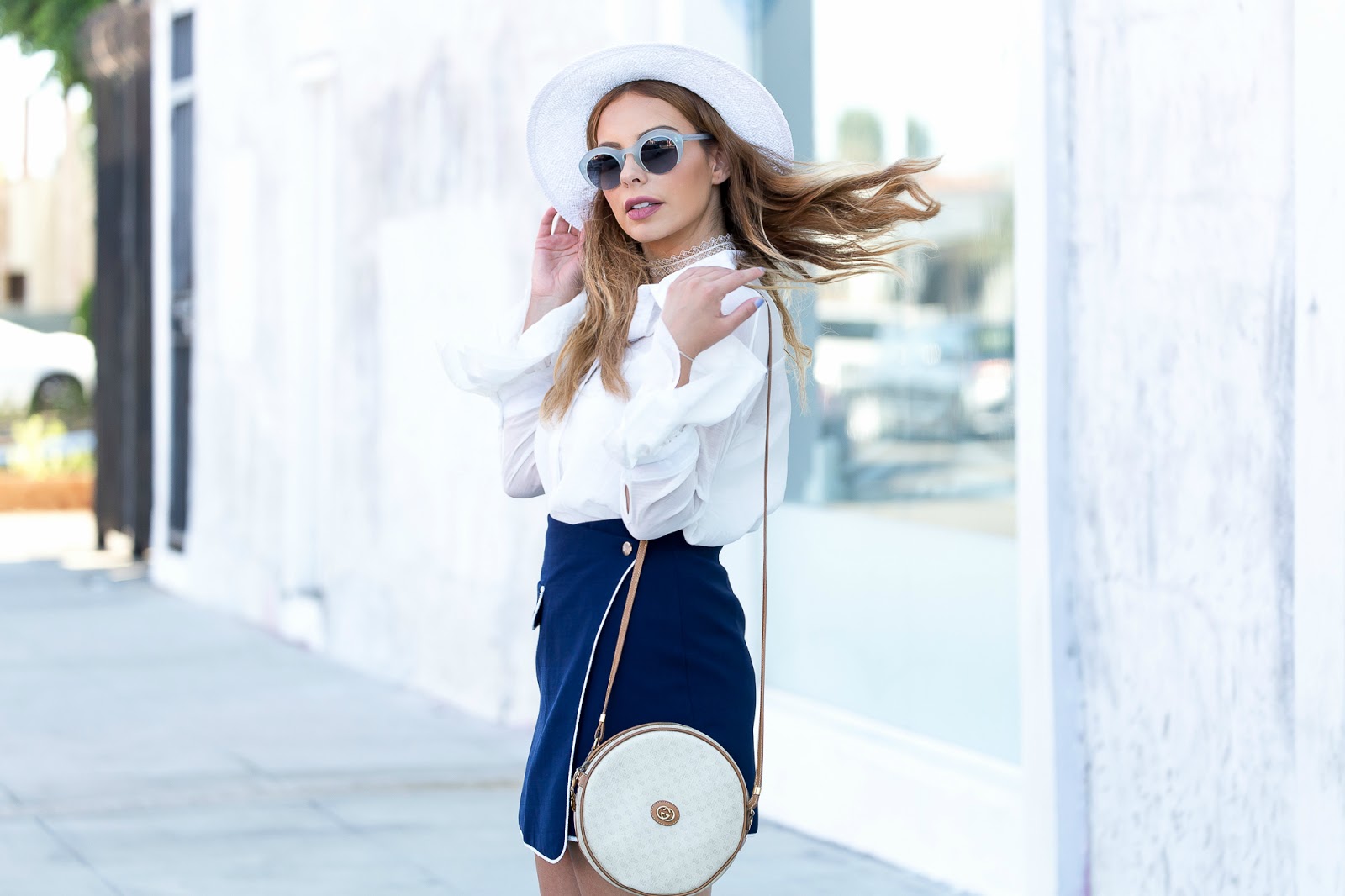 I'm a sucker for "back-to-school" shopping. And although I am definitely not of age it fills my heart with pleasant memories shopping with my mother and grandmother. Us three were inseparable during my grade school years, we literally lived at the mall sifting through piles of clothes, checking off the list of uniform musts and stopping for a bite to eat at the food court. I think my love for fashion and clothing stems from those times…those were good times and helped shaped the woman I am today.
My love for a classic navy and white outfit also comes from those dreaded uniforms. And when all the other kids hated having to wear them I secretly loved it. The cute navy pleated skirts, the cotton polos and of course the white sneakers. I still adore the thought of them today. I guess this look I wore around the city is a homage to those uniforms.
My top and skirt are from the fabulous folks at Storets. If you are ever looking for interesting, feminine and eccentric pieces you must check them out! My flats (which I have failed to take off for a week) are from Modcloth and my recent sunglass obsession are these Mod-Retro sunnies from Warby Parker. Can we talk about how fabulous they are? Great quality for a great price!
Hope you enjoyed! Off to Nicaragua I go…
xo
ejc
Wearing: Top and Skirt – c/o Storets, Flats – c/o Modcloth, Sunglasses – c/o Warby Parker, Bag – Vintage Gucci c/o Vestiaire